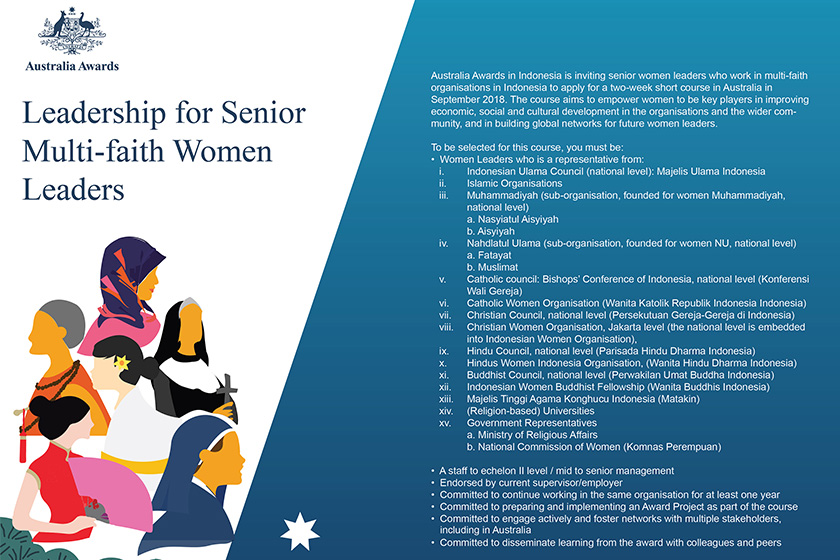 16 May 2018
Applications Open for the Leadership for Senior Multi-faith Women Leaders Short Course
Australia Awards in Indonesia is inviting senior women leaders who work in multi-faith organisations in Indonesia to apply for a two-week short course in Australia in September 2018. The course aims to empower women to be key players in improving economic, social and cultural development in the organisations and the wider community, and in building global networks for future women leaders.
This is a fully-funded scholarship. All course fees, travel, accommodation and daily allowance will be provided by Australia Awards in Indonesia.
Applicants should submit their application online by 13 June 2018. The selection panel will select 25 participants. The shortlisted participants will be informed by mid of July 2018.
For more information please find detailed flyer here or visit this page.
Related News