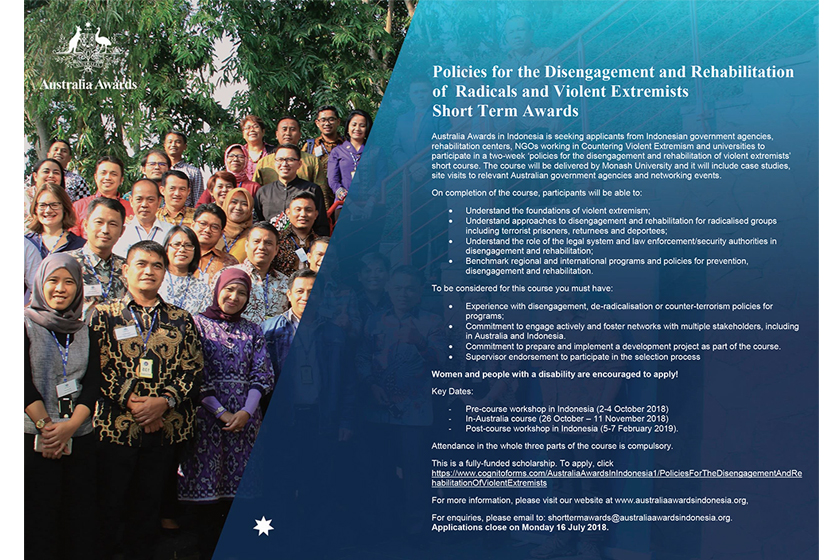 05 Jul 2018
Applications Open for Policies for the Disengagement and Rehabilitation of Radicals and Violent Extremists short course
Australia Awards in Indonesia offers a Short Term Award titled Policies for the disengagement and rehabilitation of radicals and violent extremists. Indonesian government agencies, rehabilitation centers, NGOs working in Countering Violent Extremism and universities are welcomed to participate in a two-week course, which will be delivered by Monash University. The program will include site visits to relevant Australian government agencies and networking events.
Key Dates:
Pre-course workshop in Indonesia (2-4 October 2018)
In-Australia course (26 October – 11 November 2018)
Post-course workshop in Indonesia (5-7 February 2019).
This is a fully-funded scholarship. Tuition fee, airfare ticket, accommodation, local transport, visa, health and travel insurance will be covered.
If you are eligible, please send your applications before Monday 16 July 2018 through this link. Women and people with a disability is encouraged to apply.
For further information about application requirements, course schedule and structure, please visit this page.
Related News