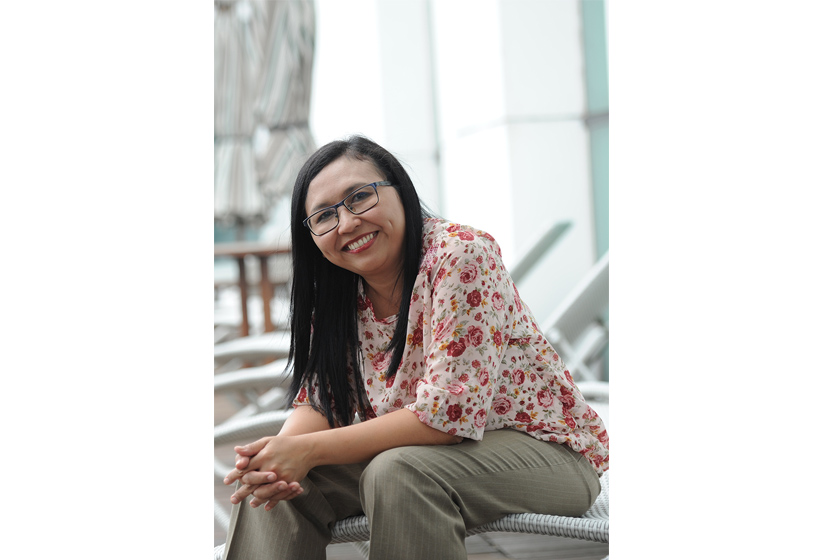 08 May 2018
Enhancing Women's Lives Through Better Marketing of Dairy Products in Krisik and Sidem Villages
Project Leader: Dhian Kusumawardhani
University: Flinders University
Collaborating Organisations: Women Community Group in Krisik Ponorogo and Women Farmers Group in Sidem Tulungagung East Java.
Project Location: Krisik Village, Ponorogo and Sidem Village,Tuluangung, East Java
Activity Type : Capacity building, mentoring or coaching
Sector : Small and medium enterprise development
Project Objective :
To enhance women's lives through better marketing of dieary products in Krisik and Sidem villages
Project Description:
In 2015, the Australian Reference Group Poverty Reduction, Conflict Resolution and Disadvantaged Area implemented a capacity building program in Krisik and Sidoharjo villages at Ponorogo-East Java. This former project has successfully provided new techniques and processing technologies for producing dairy products that have strategic market value, such as yoghurt, ice cream, and milk candy for local markets in Ponorogo.
In addition, the project also introduced new knowledge successfully, namely entrepreneurship for women's empowerment, to Sidoharjo's women's community groups. Based on the lessons learned from the previous project in entrepreneurship and managing small business in dairy products, this proposed project will be scaled up to women farmers groups in Tulungagung East Java. In addition, training materials for women in Krisik and Sidoharjo will be enriched, allowing them to make milk candy, meatballs, meat-floss, and nuggets to improve their knowledge of healthy food for families and provide an additional income-generating activity.
The types of activity carried out in this project are as follows:
Delivering a two-day meat floss, meatballs and nuggets, and milk candy processing class to women's community groups in Krisik village Ponorogo and Sidem village Tulungagung;
Delivering a one-day milk candy processing class for 20 women farmers in Tulungagung. This training is part of scale-up activities of AGS 2015 in a different target group; and
Expanding the target group(s) and target markets of dairy products (yoghurt, milk candy, pasteurised milk) through certification from National Agency of Drug and Food Control (BPOM) of dairy products made by women farmers group in Tulungagung.
Project Beneficiaries:
Direct Beneficiaries
30 women from community group in Krisik-Ponorogo, East Java
20 women from community group in Sidem Village, Tulungagung East Java
15 women farmers in Sidem Village-Tulungagung, East Java
Priority Development Area:
Economic institutions and infrastructure
Links with Australia:
Empowering Indonesian Women for Poverty Reduction (MAMPU), and Towards a Strong and Prosperous Indonesian Society (MAHKOTA Indonesia)
Relevant Facts:
In the earlier program it was found that 60% of the training participants were women. All target groups have a similar background. They produce yoghurt and pasteurised milk, as people in Krisik and Sidem Village rely on fresh milk production for their living, producing an average 15 litres of fresh milk daily. However, their products have not been certified by National Agency of Drug and Food Control (BPOM).
Share this article on:
Related Article

Back to Top