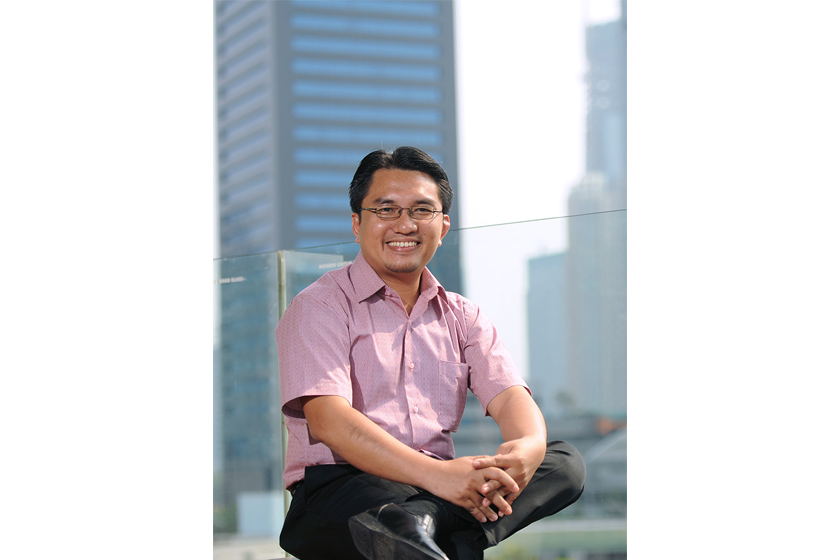 08 May 2018
Countering Violent Extremism through Cultural Diplomacy: Community Engagement through Hidup Damai di Negeri Multikultur Book
Project Leader: Yanuardi Syukur
Program: Muslim Exchange Program (MEP)
Collaborating Organisations: -
Project Location: Jakarta and Makassar, Sulawesi Selatan
Activity Type : Training, workshops and seminars
Sector : Conflict Resolution
Project Objective :
To strengthen bilateral relations between Indonesia and Australia through cultural diplomacy

To educate and improve students' skills in public, domestic and international diplomacy in particular in bridging international affairs

To promote and preserve a multicultural and inclusive society in both countries based on the eyes of leaders of MEP alumni as well as to strengthen the positive image of Islam and the Muslim community as a minority but with equal standing among others in Australia; and

To counter violent extremism and populist movements that are rising in grassroots communities in Indonesia through community engagement by enhancing and exchanging social and scientific writing skills for university students.
Project Description:
The book promotion seminar, writing and literacy workshops will be conducted in two big cities, namely Jakarta and Makassar, from September to December 2017. The program will focus on promotion of Hidup Damai di Negeri Multikultur, a book written by the alumni of the Indonesian and Australian Muslim Exchange Program based on their learning experiences visiting both countries and being involved in cultural diplomacy through social community engagement from 2003 until now.
The book seminar will invite three alumni to speak to the audience about their empirical experiences as well as conduct interactive communication on the messages of the book. The speakers are to emphasise the urgency of cultural diplomacy in order to strengthen and preserve a multicultural and inclusive society especially in the face of populist sentiments that have recently been gaining popularity in some parts of the world.
The program also invites the selected audience to join a writing and literacy workshop in order to develop the knowledge and skills to engage with written text as well as build effective social diplomatic skills. The selected workshop participants are to be assigned and challenged to write their own work pertaining to the book, multiculturalism, inclusiveness, and how to counter imbalance in public discourse that has arisen recently. Their works are to be published in MEP social media as well as their own social media and other publications. The program will partner with Paramadina University Jakarta and Hasanuddin University Makassar involving MEP programs from both locations.
Project Beneficiaries:
The main direct beneficiaries of the book event are university students. The event is to target at least 100 participants in each city, thus at least 200 participants. The workshops will target smaller audiences of 10 participants in each city, thus 20 student participants in total.
Priority Development Area:
An inclusive society through effective governance
Links with Australia:
Australia Indonesia Partnership for Justice 2 (AIPJ 2)
Relevant Facts:
Indonesia has experienced several high-profile terror attacks since the early 2000s. Perpetrators appear to predominately target tourist sites, as was the case during the bombings on the resort island of Bali. Terrorists also attack areas frequented by foreigners, such as in the January 2016 attack in Jakarta that targeted a major business district near foreign embassies and UN buildings.
Share this article on:
Related Article

Back to Top