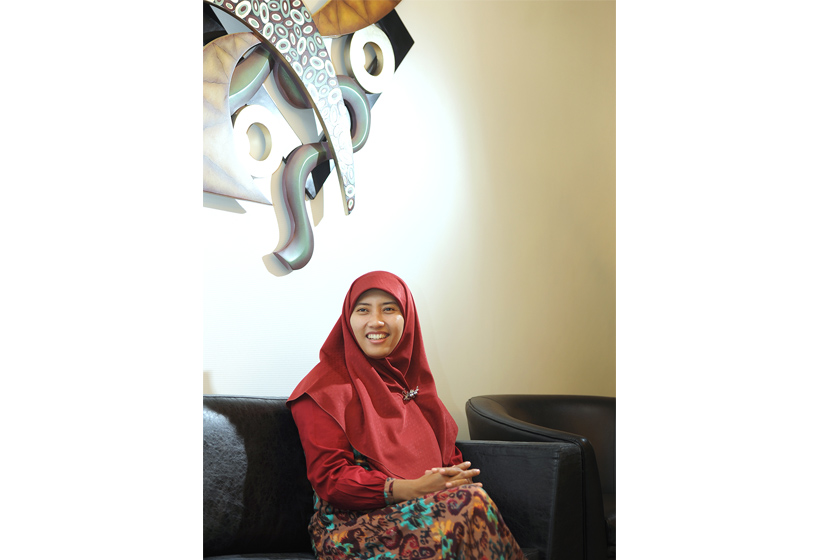 08 May 2018
Improving Evidence Utilisation by Health Professionals in Public Health Centres (Puskesmas) to Reduce Neonatal Mortality in South Kalimantan
Project Leader: Kurnia Rachmawati
University: The University of Adelaide
Collaborating Organisations: South Kalimantan Provincial Health Department and City/District Health Office, Adelaide Nursing School, The University of Adelaide
Project Location: Banjarmasin, Kalimantan Selatan
Activity Type : Academic research and research-related activities
Sector : Maternal and child health
Project Objective :
To improve evidence utilisation by health professionals in public health centres in South Kalimantan
To reduce neonatal mortality rate in South Kalimantan
Project Description:
The proposed research project will diagnose knowledge gaps, barriers and facilitators to the delivery of neonatal care in Puskesmas in South Kalimantan. Health care staff knowledge is readily remedied. Therefore, understanding the knowledge gaps for primary health care staff in neonatal care is essential to solve the significant problem of infant mortality.
We will also conduct qualitative focus groups and interviews of Puskesmas health professionals to explore in depth the findings from the questionnaires and to address the objectives.
In our study of South Kalimantan community health nurses, a lack of research skills and training impacted attitudes to research utilisation. Access to education and lack of strategies to enhance the use of research findings are two common barriers in research utilisation and research participation. Training health professionals in research, involving them in research and providing tailored education about research utilisation will help to overcome these barriers.
Project Beneficiaries:
Approximately 30 health professional staff of participating public health centres will receive training in research and evidence utilisation. These participants will receive at least two days training and ongoing support to facilitate their involvement in the project.
Links with Australia:
The University of Adelaide
Relevant Facts:
In 2012 the infant mortality rate was 44/1,000 live births, above the national target to be achieved in 2015 of 23/1,000 live births. Additionally, Kalimantan has the equal 4th highest neonatal mortality rate (20.2/1,000 births) of eight regions of Indonesia, far in excess of other regions such as Bali, South Sulawesi and Jambi (9.6/1000).
Share this article on:
Related Article

Back to Top