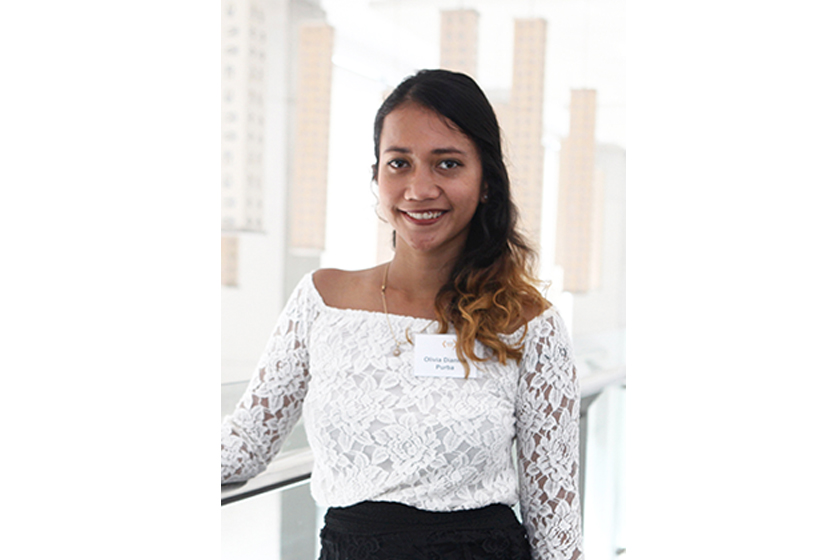 08 Oct 2018
Increasing The Productivity of Seaweed through Value Chain Intervention in Sikka, Nusa Tenggara Timur (NTT)
Project Leader: Ms. olivia dianina purba
University of Origin: The Australian National University
Collaborating Organisations: Rikolto Indonesia
Project Locations : Jawa Tengah
Activity Type : Nusa Tenggara Timur
Sector : Aquaculture/fisheries
Project Rationale:
Despite being the world's largest producer of seaweed, Indonesia is experiencing a decline in the production of seaweed. This trend is contrary to the increasing demand of seaweed worldwide with 5 per cent growth per year. In fact, Indonesia has a high potential to supply a high demand global seaweed production when able to prove good quality and stable quantity of seaweed. The coastline of Indonesia, about 81,000 km long, is perfect for seaweed production and has a tremendous potential for growth in this sector. Furthermore, The Indonesian Ministry of Marine Affairs and Fisheries (MMAF) places seaweed as one of the priority products for development, due to its sustainability and potential for supporting the local economy through extensive employment. To support this initiative, Rikolto Indonesia aims to assist the production of seaweed through a value chain intervention in the area of intervention, Nusa Tenggara Timur (NTT) province.
Project Description:
This project brings together different chain actors and will entail the development of a sustainable seaweed value chain from production over processing to marketing. Our intervention aims to improve the production in large quantity through introducing new seeding and farming techniques with new technologies and to develop inclusive value chain. Since seaweed production in Sikka regency is currently dormant, our effort will include reviving the seaweed cultivation activity and continued until the farmers could produce quality seaweed with stable quantity every harvesting season.
The project will be carried out by Rikolto by firstly giving a capacity building to seaweed farmers in terms of mechanism process, new seedling, Good Agricultural Practise (GPP), Good Environmental Practise (GEP) and Good Processing Practise (GPP). The capacity building is needed to enable them to play the roles to coordinate input supply and collection of seaweed and become source of information for the members in the process of the re-establishment of seaweed groups or cooperatives. At the same time, we also conduct advocacy to the government institution for them to provide facilities to private actors and daily assistance to seaweed farmers. Furthermore, we will link the farmers to several financial sources such as banks, provincial development banks, peer to peer lending platform and village development funds for access to the loan.
To support the supply chain activities, we also engage with private actors: a. private collectors to provide capacity building to seaweed farmers and guarantor of purchasing the seaweed raw product; b. seaweed technology provider to provide mechanisation for mass production of seaweed.
Eventually those efforts will be able to increase the quality and quantity of sustainable seaweed production that will also uplift the livelihood of local farmers in the three islands of Sikka district (Kojadoi, Kojagete and Pemana) in specific and improve the economic condition of the local community in Sikka in general.
Project Beneficiaries:
Increasing income of around 1000 seaweed farmer in Sikka regency of NTT from seaweed farming activity
Empowerment of 4000 marginalized communities in Sikka including women and youth (family of seaweed farmers), through the practise of sustainable seaweed production, processing and marketing.
Priority Development Area:
Economic institutions and infrastructure
Links with Australia:
-
Share this article on:
Related Article

Back to Top