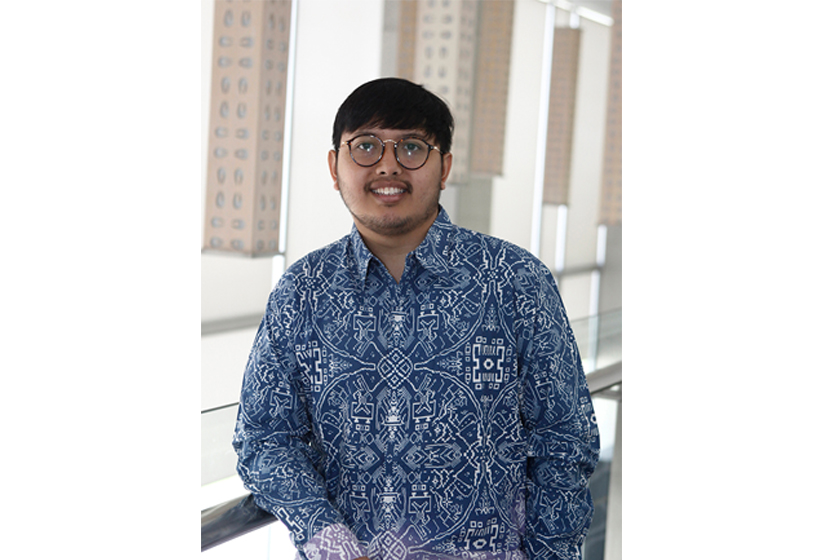 09 Oct 2018
Eco-Friendly Bio Composite Material for Construction Purpose from Agricultural Waste in Lombok, West Java, and South Sumatera
Project Leader: Mr. Adi Reza Nugroho
University of Origin: Queensland University of Technology
Collaborating Organisations: Kelompok Tani Jamur (Mushroom Farmers Group) in NTB, Cianjur and Kabupaten Bandung Barat
Project Locations : Jawa Barat, Sumatera Selatan, Nusa Tenggara Barat
Activity Type : Research & Development and innovation
Sector : Trade, Natural Resource Management, Small and medium enterprise development, Agriculture
Project Rationale:
The demand for Eco-friendly and affordable housing solutions is on the rise around the globe. Unfortunately, over the past decades, the construction sector has relied mostly on materials such as cement and steel which are usually obtained through mining which eliminates mountains and create pollution. Therefore, 21st century needs to face a radical paradigm shift in how to produce materials for the construction of our habitat, this calls for more affordable, renewable and sustainable building materials. In this regard mycelium, the structural part of fungi which forms its vegetative growth and mass can revolutionize the construction sector.
Pain #1 : Costly Traditional Building Materials:
The cost to manufacture good quality building materials is on the rise. According to Ken Simonson - chief economist for the Associated General Contractors of America - the overall cost of construction material has climbed 41% since 2013, not including distribution costs. The average cost of drywall is ~€40/m2, and the cost for clay brick and insulation materials is similarly high.
Pain #2 : Shortage of Affordable Housing :
Rising infrastructure costs are putting pressure on governments around the world who are already struggling to meet the demands of rising populations. Housing Australian published a report in 2015 highlighting this issue. The report found that an unprecedented amount of Australian aged 18-34 still live with their parents (up to 75%) and that there are more people without a home today than in 2009. New solutions are needed to quickly meet these demands
Pain #3 : Ecological strain of infrastructure development:
Construction accounts for 24% of global raw materials removed from the earth. Further, the extraction, processing, transport and installation of materials associated with construction consume large quantities of energy and water. Most conventional materials such as gypsum boards and clay bricks end up in landfills, are non- biodegradable, and contribute to significant amounts of greenhouse gas throughout their life-cycle. Deforestation, pollution and overuse of arable land is also increasing due to the production of unsustainable building materials.
Pain #4 : Toxic, heavy, flammable, inefficient, interior building materials: Many building materials contain harmful chemicals that can affect human health such as alkylphenols, asbestos, lead, mercury and formaldehyde. Materials such as EPS, gypsum board and fibre glass have high embodied energies indicating their inefficiency of production. United States Environmental Protection Agency (EPA) and European Commission just release new regulation that reducing formaldehyde emission that is occurred from chemical resin based particle board.
Project Description:
The material enables local, cheap production of building materials using agricultural waste of low economic value. Purchase of this waste provides Indonesian farmers with additional income. The lucrative markets of drywall boards and insulation will be the initial focus due to simple production methods and their high added value.
The newly developed mycelium-based composite material has the potential to revolutionize the construction sector, which has not changed significantly over the past decades. The technology's innovative solution of producing composite building materials from vegetable waste boundtogether with mushroom mycelia addresses a range of economic, environmental and socio-cultural issues. This low-cost, sustainable process is the source of the material's superior mechanical performance and material properties.
Value#1: Mycotech enables cost-effective production of building infrastructure materials: Mycotech's building panels and insulation materials are up to 80% cheaper to produce than conventional alternatives. Future products such as prefabrication walls will be similarly cost-effective due to the innovative, resourceful production technology of the solution.
Value#2: Short Production Cycle Time: The material is produced quickly using abundantly available agricultural waste. It makes building faster and more available, thus meeting the growing demand for housing sustainably.
Value#3: Green Building Material: Mushrooms and other agricultural waste make the material 100% renewable and fully biodegradable and have a low embodied energy of 1.54MJ/kg (conventional building materials range from 1.9-24.2MJ/kg. It is sourced locally, providing an additional income for local farmers. Manufacturing processes produce 90% fewer carbon emissions compared to traditional materials and are free of all toxins making it safe and suitable for reuse.
Value#4: High Performance: The material is sturdier and lighter- weight (0.64kg/m3) than conventionally used materials. It is buoyant and easily transportable due to its characteristics. The material is Class A fireproof and is therefore suitable for use as insulation, which is reinforced by having a low U-value of 0.16W/m2K
Project Beneficiaries:
Mushroom farmers will be equipped with skills to be part of the production process. This way, the farmers will have extra income and could hire more employees. Currently, those beneficiaries consist of 270 farmers, 64% of them are women.
Priority Development Area:
Economic institutions and infrastructure
Links with Australia:
-
Share this article on:
Related Article

Back to Top