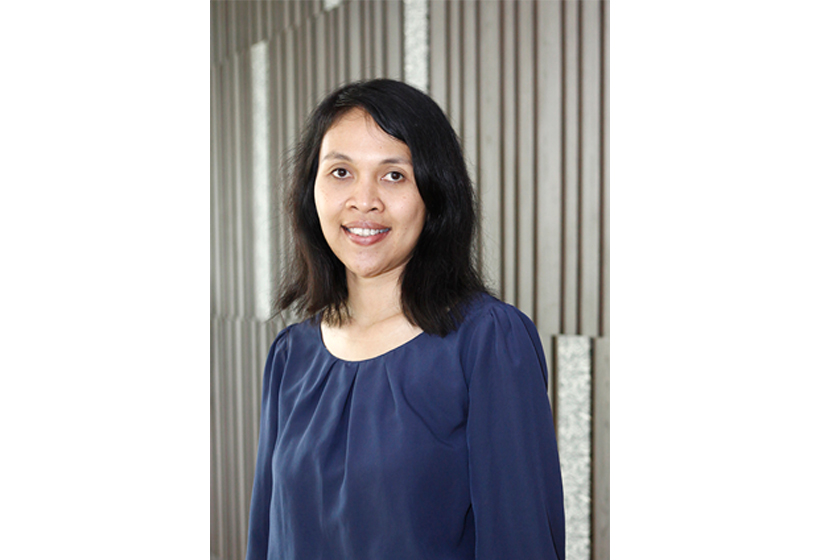 09 Oct 2018
Building Teachers' Capacity to Support All Children: Universal Design (UDL) for Learning for Inclusive Classrooms
Project Leader: Ms. Elga Andriana
University of Origin: University of Sydney
Collaborating Organisations: -
Project Locations : Daerah Istimewa Yogyakarta
Activity Type : Capacity building, mentoring or coaching
Sector : Education and training, Human resources development
Project Rationale:
The Convention of the Rights of Persons with Disability (2006) recognizes disability as a social construct. The social model of disability recognizes the strengths of persons with disability; their "full and effective participation in society on an equal basis as others" (Article 1) is adversely impacted by the interaction with attitudinal and environmental barriers.
In education, attitudinal and environment barriers include the restricted professional knowledge of teachers to provide quality inclusive education (UN, 2014). Quality inclusive education aims for all students, including students with disability, to be valued as active learners and provided with supports necessary to succeed in academic, social, and other activities at school and community (McLeskey et al., 2014). A key to achieving this aim is for teachers to have a strong understanding of high quality instructional practices. These practices should not be considered special, but should be part of every day practices; a universal approach to teaching practice (United Nations, 2014). The United Nations goes on to state that in a small number of instances reasonable accommodations may be necessary.
It is crucial that any educational approach considers the needs of all students (i.e., design of curriculum, quality instructional practices, use of resources). However, in the Yogyakarta context, inclusive education is a relatively new concept in which teachers have limited knowledg, skills and understanding of how to meet students' diverse needs (Andriana, 2018; Andriana & Evans, 2017; Villeneuve, Evans, Sadirin, Andriana, Bonati, Little, & Millington, 2016).
One approach to learning that considers carefully minimizing barriers is Universal Design for Learning (UDL). UDL is a framework to learning that strives to minimize barriers through actively engaging students around decisions about their education, and providing a variety of methods for students to access and express their knowledge in teaching and learning. In addition, the UDL is an approach to learning that accommodates the diverse needs of all students in learning activities (Eagleton, 2012; Nelson, 2014).
This project seeks to address the limited knowledge, skills and understanding that teachers and schools have in catering for students with disability and diverse learning needs. It will address this need through building capacity amongst teachers to design and deliver educational programs that uphold the principles of Universal Design for Learning.
Project Description:
The proposed project is a comprehensive program involving training, mentoring, workshop and research involving teachers working in public schools designated as SPIE. It aims to enhance and enrich teachers' understanding of the principles of UDL as recommended by the UN, increase the capacity of teachers in identifying barriers in the curriculum, and enhance the skills of teachers to design and implement quality classroom practice so all students are able to access and participate on the same basis in an equitable education program.
In addressing the project aims and objectives, the project team will draw on their previous experiences gained through Australia Awards Scholarship, Australia Awards Fellowships, Australia-Indonesia Institute programs, and the Australian National University Indonesia project. These experiences include:
* reviewing the piloting of a three cycle UDL training program developed as part of the Australian National University Indonesia Project, and enhancing its capacity to delver quality professional learning for teachers.
* reflecting on the school visits and short course undertaken as part of the Australian Awards Fellowships.
* drawing on the knowledge developed by teachers at Sekoloh Tumbuh who have been working to refine their understanding of the UDL framework and principles, and applying it to the contexts of Gunungkidul, Bantul and Yogyakarta city.
* collaborating with staff in the Sydney School of education and Social Work through an ongoing partnerships between the University of Sydney, and schools and universities in Yogyakarta province.
Project Beneficiaries:
The project will provide training and mentoring programs for primary school teachers of SPIEs in the principles of Universal Design for Learning. The direct beneficiaries are 36 public primary school teachers (each participating school will send 3 teachers).
Priority Development Area:
Human development for a productive and healthy society
Links with Australia:
-
Share this article on:
Related Article

Back to Top