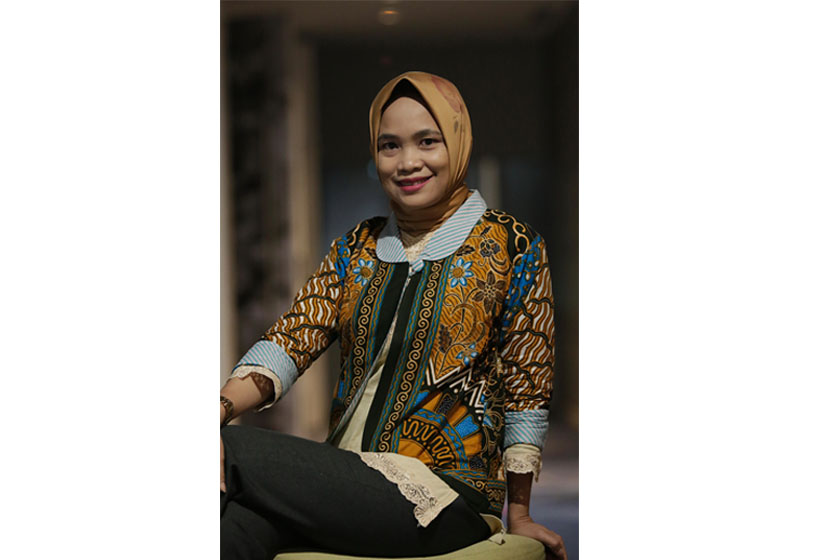 18 Apr 2019
Where From Here? Examining Leadership and Post-Award Indonesian Women Alumni
Project Leader: Sulikah Asmorowati
University of Origin: Master, The University of Melbourne
Collaborating Organisations: -
Project Locations : This research is conducted in both Indonesia's and Australia's major cities. Data on the potential respondents and informants will be obtained from the Australian Global Alumni, Australia Award Scholarship Team, and Researcher's personal or university network
Activity Type : Academic research and research-related activities
Sector : Women and Gender Studies, Monitoring and evaluation
Project Rationale:
While supporting Australia's economic diplomacy objectives, Australian Award scholarships are also expected to enable recipients to 'make a significant contribution to their home countries as leaders in their field' and build an 'engaged and influential global network of leaders, advocates and change-makers' (ODE 2015: 1). The ODE Report also highlights that though one of area for 'strong investment' is women's leadership and indeed Australia's aid budget focus on supporting women's leadership is a clear priority.
Recent evaluation by the ODE (2015) seeks to assess the contribution of Australia Awards Scholarships to women's leadership, however, could be further improved. In particular, as clearly stated in the ODE Report, 'There was broad support among alumnae interviewed for post-scholarship leadership development for women in their home environment' (2015: 4). Leadership training program for women in their home environment is indeed crucial. This project is important as it is in line with Australia's development policy, its investment in women's leadership and provides much needed and research informed understanding of post-award experiences of women and their leadership aspirations. Further, the research is significant in bringing together a spatial and temporal perspective - focusing on the place of both the host society and 'home environment' and the issue of during and post-study experience in shaping their understandings and experiences of leadership. Also, the research design has incorporated a reflexive, self-analysis component of women's experiences in leadership and/or the challenges and opportunities that they identify for themselves. This will enable informing a more nuanced understanding of individual women's challenges and opportunities.

It is important to note also that in much of the literature on women's leadership, there is a prioritisation on addressing structural and naturally inherent barriers for women's leadership. For instance, Slaughter (2013) in her article on the United State of America setting, explains that 'very few women reach leadership positions', and this will only grow smaller if the women decide to take time out, or drop out of professional competition altogether, to raise children'. The author also explains the tendency that 'along the way, women should think about the climb to leadership not in terms of a straight upward slope, but as irregular stair steps due to their family situation. Such reasons (and other reasons that will be explored in this proposed research), often become barriers for women's leadership.

Importantly, ODE's recommendation following the 2015 report, that 'in each country at least half of scholarships should be awarded to women" is a good sign, as this will enhance women presence and positive experience and exposure. As argued in a recent book, it is found that both men and women are susceptible to negative experiences when their sex is under represented (Powell 2019:126), including in leadership position.
Project Description:
The proposed project examines the experience of Indonesian Women Alumni and leadership. We draw on the same definition as the ODE Report, to refer to women's leadership as a process of women mobilising people and resources in pursuit of shared and negotiated goals within government, private sector and civil society (ODE 2015: 1,11). But, women's leadership cannot be viewed merely as synonymous or simultaneous to the goal of women's empowerment. The difference for empowered women, those that perceive that they have gained from the Australian Award, is in the articulation of their experiences relative to understandings of leadership in their own society as well as the policy and other frameworks that are in place.

That is, Indonesian' women's notion of leadership needs to be better understood, especially as of having the experience as an Australia Awardee. The Indonesian context for women's empowerment is also a structural factor that we take for granted as informing their perceptions of themselves and the extent that they feel confident in mobilising people and resources, articulating their visions of a better future in pursuit of 'shared and negotiated goals'.

That women's empowerment is enabled through Indonesia law is clear. In Indonesia, for example, Law Number 39/1999 concerning Human Rights, Article Article 49 (1) women have the right to choose, be elected, appointed, in work, position, and profession in accordance with the requirements and legislation, and this including leader positions.

In this, both Australia and Indonesia have strong commitment for enhancing women leadership. This project will contribute in making such commitments into reality.
Project Beneficiaries:
Direct beneficiaries of this proposed project are Indonesian women alumni
Indirect beneficiaries are the general public who will enjoy leadership by Indonesian women alumni
Priority Development Area:
An inclusive society through effective governance
Links with Australia:
School of Social and Political Sciences, Faculty of Arts, The University of Melbourne
Share this article on:
Related Article

Back to Top