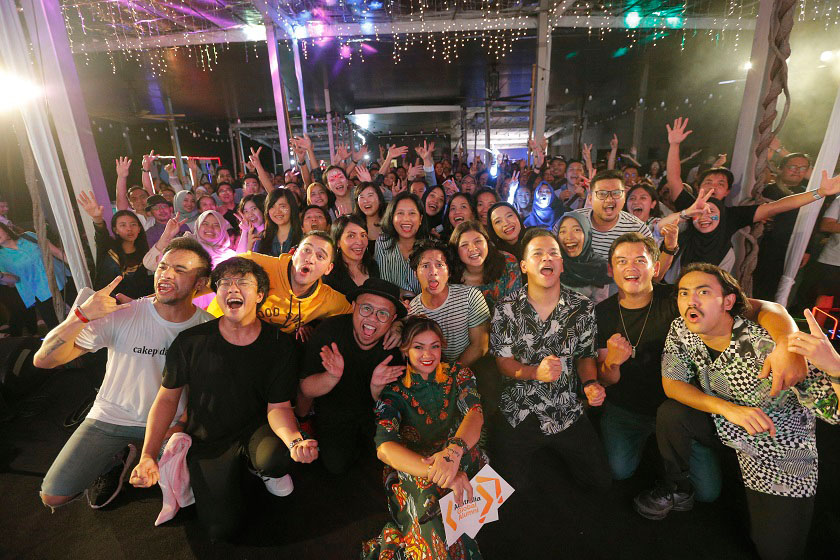 09 Oct 2019
Highlights of the 2019 Gig on the Green
The Australian Embassy Jakarta held its annual Gig on the Green celebration on the 28th of September with music performances and a typical Aussie BBQ in the Embassy's backyard.
The Embassy hosts this mini music festival each year to welcome home recently returned Australian graduates and help maintain ongoing connections with new alumni. Over 500 alumni attended the festivity.
"Australia has a world-class university education system that is globally recognised. As an Australian alumni, I am confident that you will look fondly on your time in Australia and continue to support and strengthen the close relationship between our two countries," said Australian Ambassador to Indonesia, Gary Quinlan.
Gig on the Green showcased Australian musician Elizabeth Rose and Indonesian talents with links to Australia, including Yacko, HMGNC, Nidji and MCs Mario Lawalata and Nirina Zubir.
Yacko was also the winner of the Embassy's Australian Alumni Music Talent Competition last year. Stand-up comedian Dodit Mulyanto also entertained the audience.
Australian alumni vendors, such as Combi Coffee, d'BestO Chicken and Burger, Kebab Turki Baba Rafi, and Pisang Ijo Justmine provided the food and beverages for the event.
Event guests were encouraged to upload photos and videos to their social media (Facebook, Twitter & Instagram), and use the hashtag #OzAlum and #GOG2019, and to mention/tag @kedubesaustralia on Instagram stories and photos.
Australia's Qantas Airways and Indonesian companies with an Australian connection: Ienmagination's Jewellery; Amalia Jewellery; Uwerans; CV. Panelindo; RS Premier Bintaro; the Ecolodges Indonesia; and the Ambarukmo Yogyakarta supported this year's Gig on the Green.
The original press release is available at the Australian Embassy in Indonesia's website.
Check out the highlight video of 2019 Gig on the Green:
Share this article on:
Related Article

Back to Top