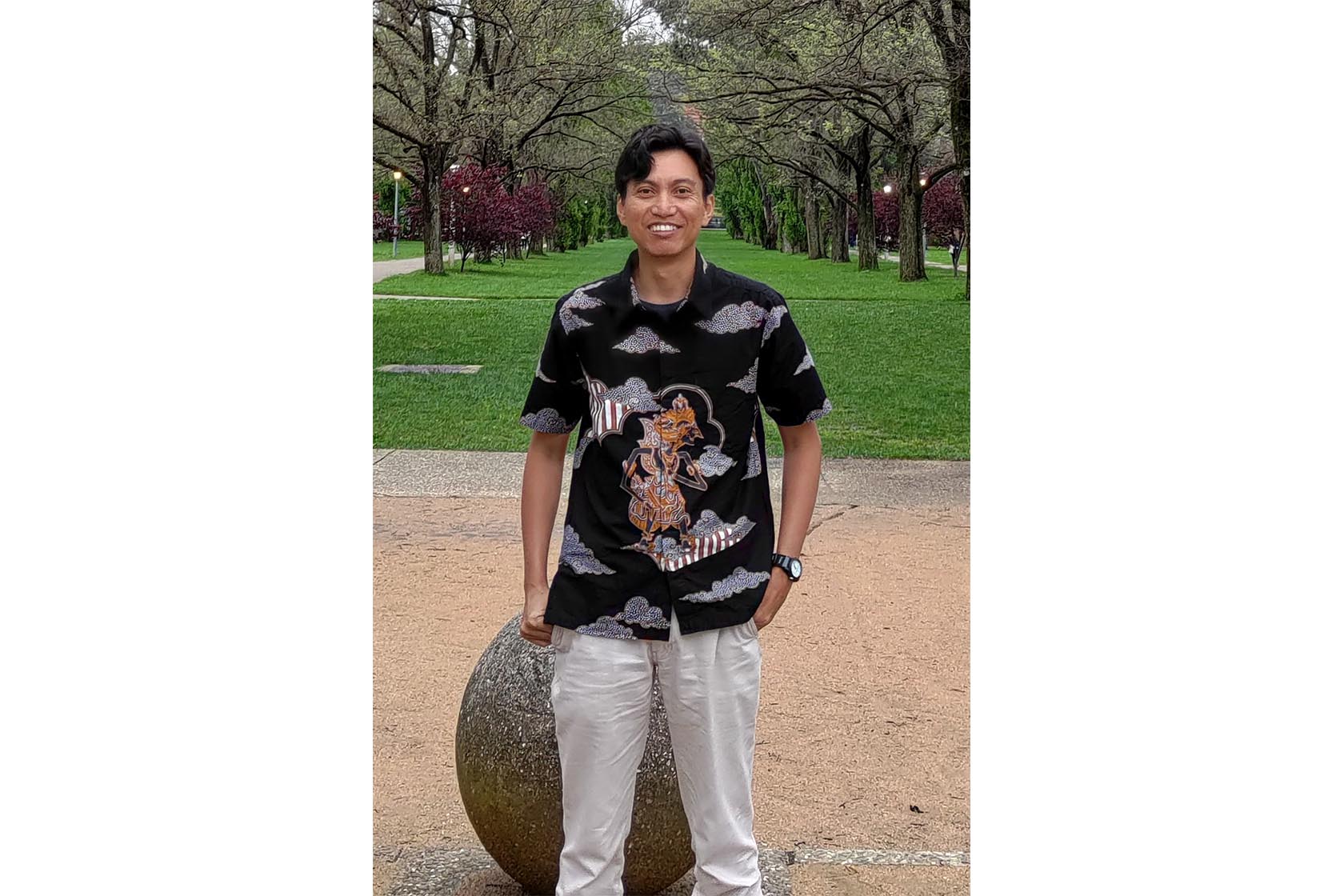 30 Nov 2022
Ardi Sugiyarto and the Many Advantages of a Split-Site Masters Program
Being a civil servant, Ardi Sugiyarto recognises the importance of obtaining an advanced academic degree for his career. However, as he was offered a Split-Site Masters Scholarship from the Australia Awards in Indonesia, he did not expect pursuing higher education to offer that many advantages for personal and professional growth.
Ardi is an analyst at the Ministry of Finance's Fiscal Policy Agency and is currently a PhD Candidate at the Queensland University of Technology. An alumnus of the Indonesian State College of Accountancy (STAN), a diploma program under the Finance Ministry, he immediately became a civil servant upon graduation. He has continually pursued further academic opportunities to gain more knowledge and competencies and advance his career. In 2010, Ardi obtained his Bachelor of Science in Accountancy from the University of Indonesia (UI).
Two years later, he applied for the Split-Site Masters Program (SSMP) for the Master's in Economics at the University of Indonesia and the Master of International and Development Economics from the Australian National University (ANU).
"As civil servants, we need to pursue higher education and attend a graduate school abroad; otherwise, our career might stall. This was a good opportunity to obtain degrees from the best universities in both countries," said Ardi.
The SSMP took two years to complete. In the first year, half of the participants studied at UI, while the rest attended the class at the University of Gadjah Mada in Yogyakarta. All students then regrouped at ANU's Crawford School of Public Policy.
"The Split-Site Masters Program that I took part in was specifically for civil servants working at the Ministry of Finance. The program at UI was tailor-made for us. It was more theoretical and was designed in such a way that it was not only relevant for our work at the MoF but also helped to ensure our success at ANU," Ardi said.
As the Master's program at UI only lasted one year, they had to write a mini-thesis based on a mini-research that was considered their Master of Economics thesis for UI.
"The experience of conducting research abroad was invaluable. The knowledge that I received at ANU was applicable to my work as an analyst," he said.
"I was supervised by Prof Budy Resosudarmo, a well-known academic and development economist in both Indonesia and Australia. He helped me redefine and improve my research topic about the importance of infrastructure for the regional economy. Later on, his letter of recommendation helped me secure a scholarship for my PhD," Ardi asserted.
The SSMP proved to be a great opportunity for Ardi to get acquainted with colleagues from different Directorate Generals and those who work at the regional offices, as well as with recipients of other scholarship programs.
These networks were instrumental upon his return to Indonesia. Ardi was assigned to the Fiscal Policy to the Fiscal Policy Agency (BKF) and was promoted six months later to lead the Indirect Taxation Policy Analysis Sub-Division.
At the same level as Directorate Generals, BKF serves as the Ministry of Finance's think tank, particularly for analysing macroeconomic policies. The staff work closely with the relevant Directorate General to formulate new policies and to make sure that policies are based on evidence.
"The networking opportunities from the SSMP were advantageous for my work. At the BKF, we need to know everything that is currently happening at all the Directorate Generals within the MoF – and it's easier to do so when we have friends at the right places. We can coordinate much faster," Ardi said.
Ardi cannot recommend the SSMP enough for those who have already started their career at a Ministry or a government institution.
"Unless you want to stay a longer time in Australia and do a normal master's program, the Split-Site Masters Program is ideal. We get a double postgraduate degree that complements each other from two of the best universities. The program in Indonesia has been tailor-made, so it is highly relevant to our work. It also helps us prepare well for the study in Australia, including with language classes," he explained.
"Higher education will give us the knowledge, technical skills and international exposure to help our career. The friends and networks that we make during the program are important assets to ring home with us. So, don't hesitate to apply!"
Share this article on:
Related Article

Back to Top