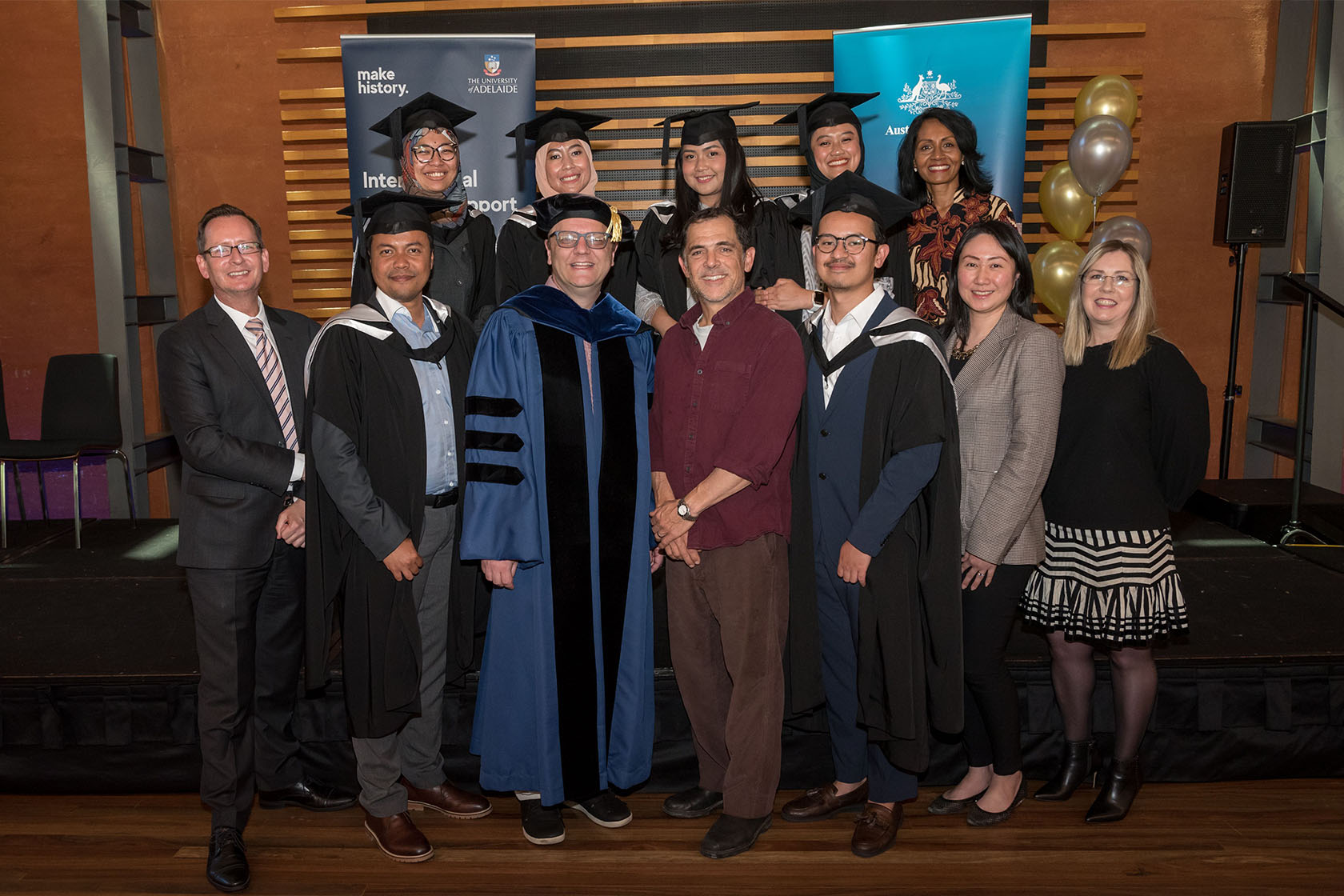 22 Dec 2022
Celebrating the Graduation of Our Split-Site Masters Program (SSMP) Scholars from the University of Adelaide
We are proud to celebrate the graduation of 24 Split-Site Masters Program (SSMP) scholars from the University of Adelaide (UoA). This is an incredible achievement and accomplishment by the scholars. The SSMP program consists of 12 months of study at an Indonesian university, followed by 12 months at an Australian university, leading to awarding of two related masters degrees to the scholars.
Prior to studying at the UoA, these scholars spent a year at Indonesian universities. Eight scholars did their Masters in Education at Mulawarman University, and the rest did their Masters in Economic Science at the University of Indonesia and Bogor Agricultural University. They completed their second year at the UoA, and were awarded their second Masters degree in Education (TESOL) and Applied Economics. The Scholarships are co-funded by the Australia Awards in Indonesia, the Ministry of the State Secretariat, the Indonesian Central Bureau of Statistics (BPS), and the Provincial Government of Kalimantan Timur.
We are confident that these graduates will use the skills, knowledge, and networks they have gained in Australia to positively impact Indonesia's inclusive and sustainable development. Their experiences while in Australia have prepared them to become change agents in their communities and professional workplaces.
Congratulations to all graduates, and best wishes for your future endeavours!
Photos courtesy of the University of Adelaide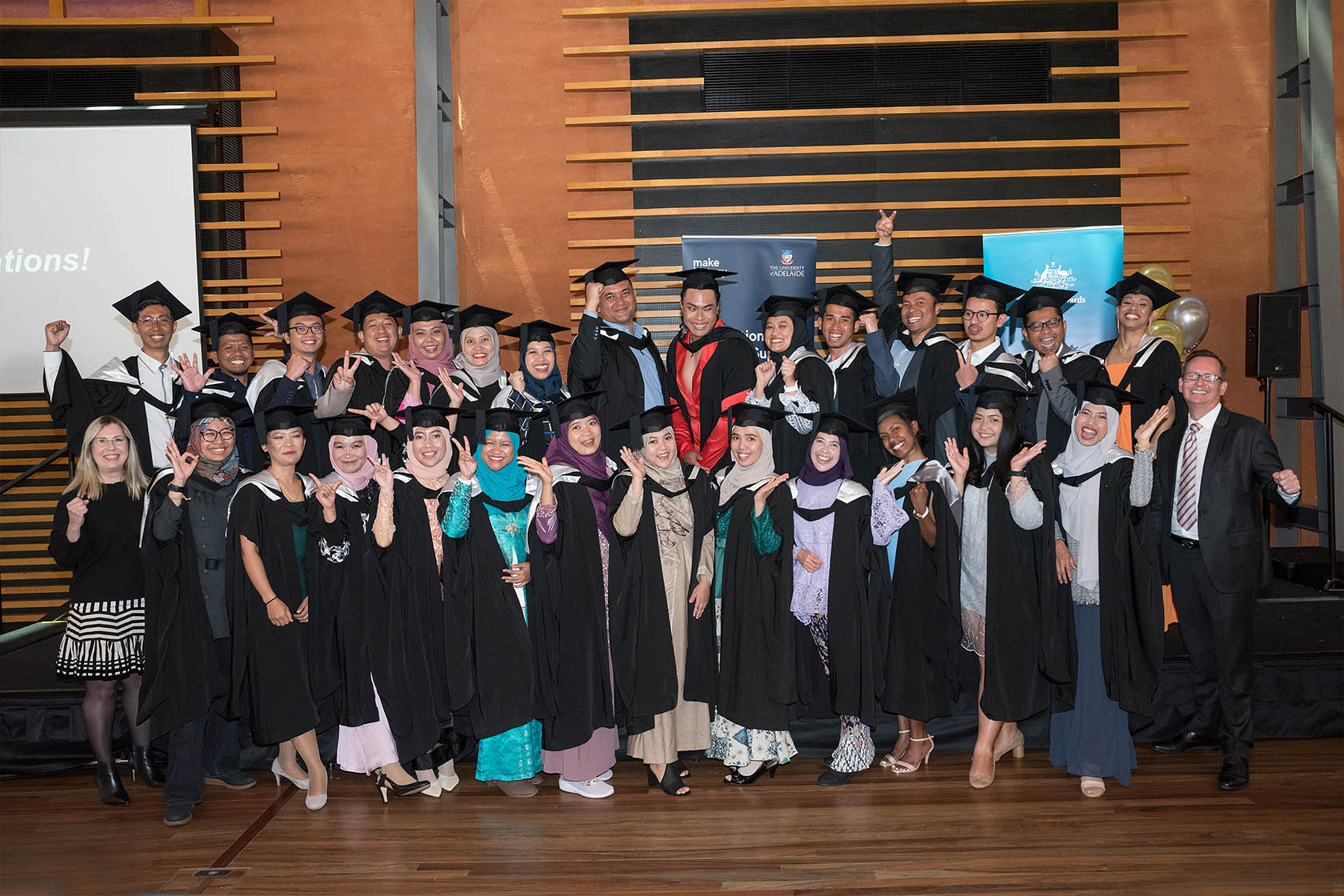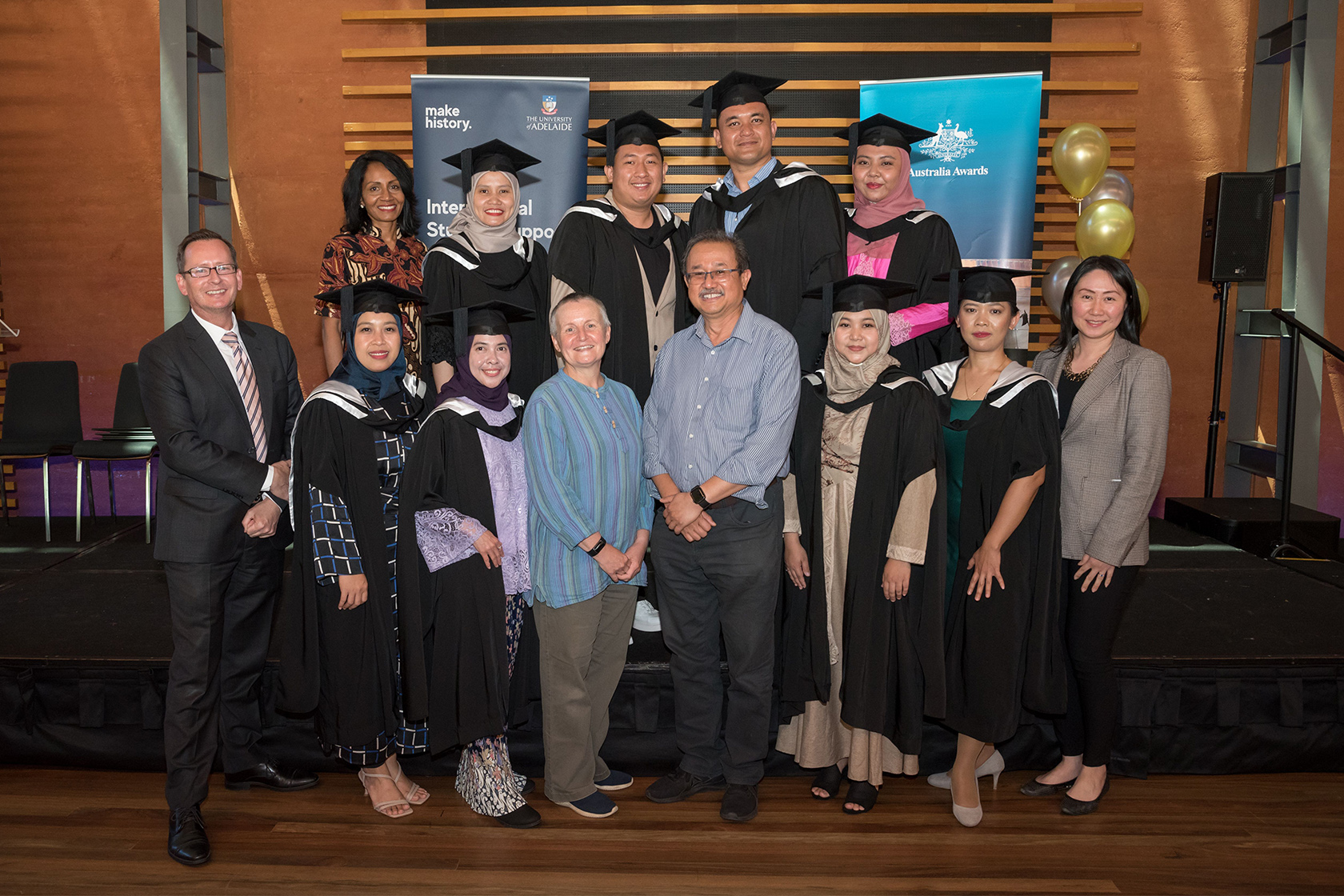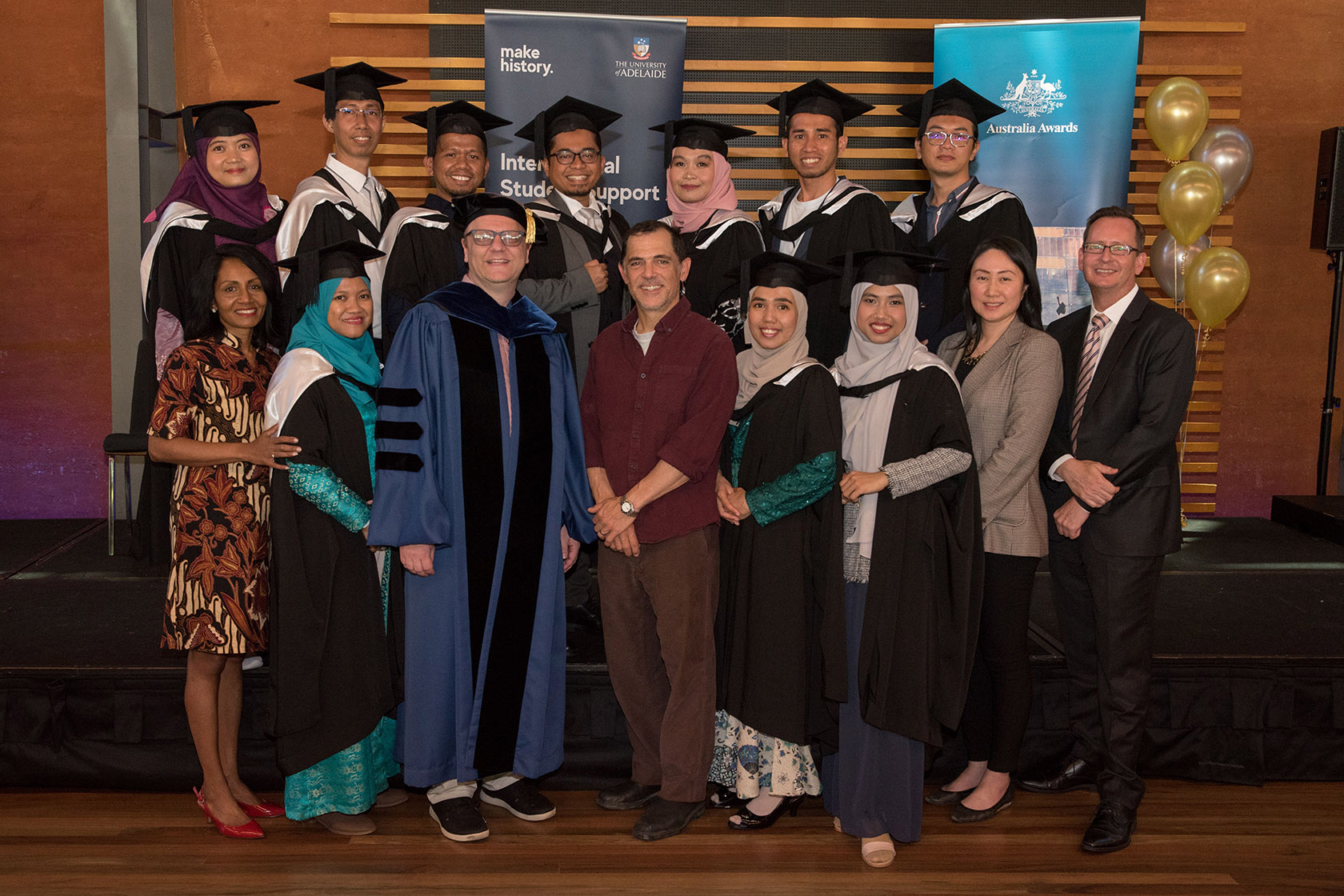 Share this article on:
Related Article

Back to Top