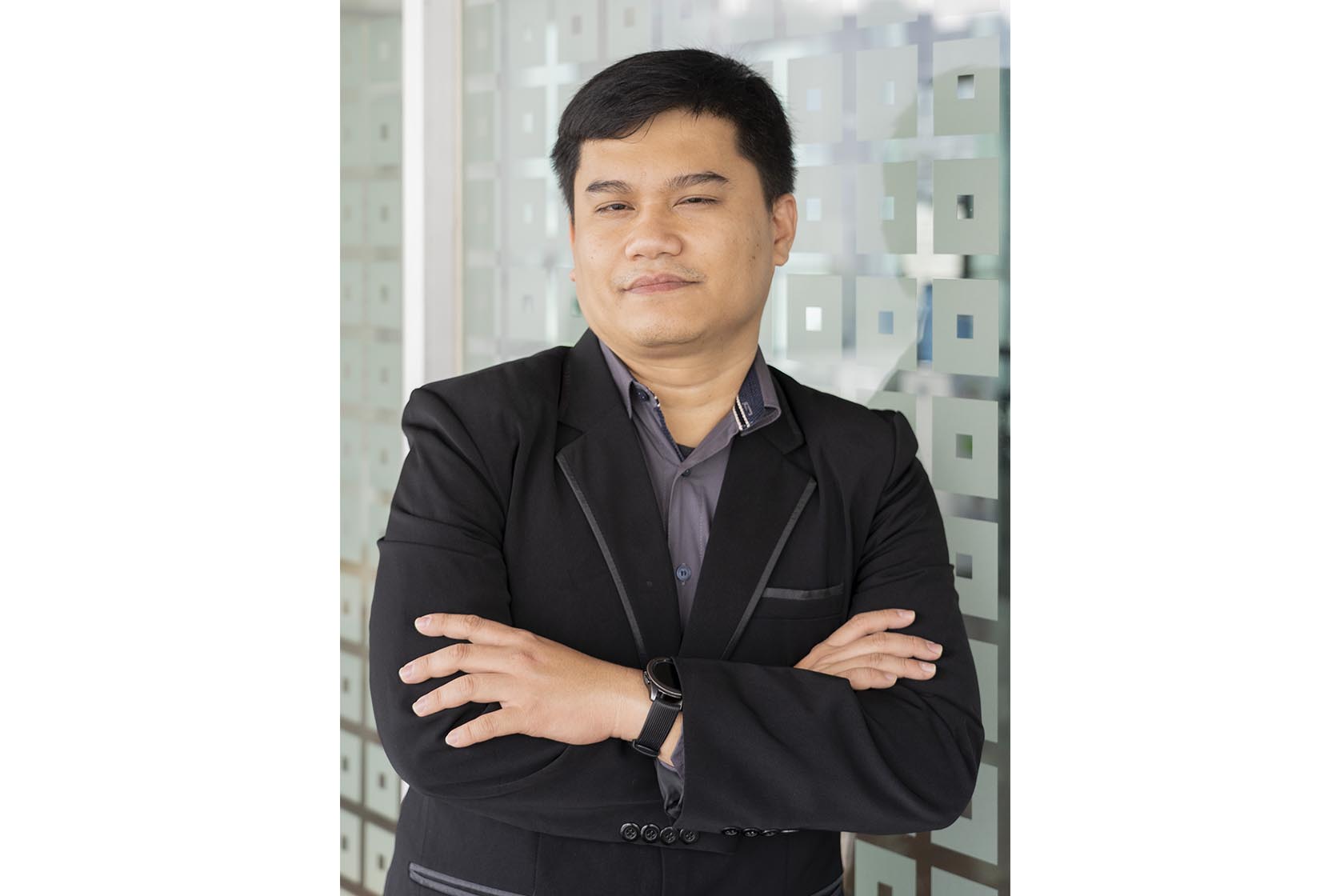 03 Jan 2023
Fandy Dawenan: Promoting Inclusive Learning, Digital Literacy for People with Disabilities
Fandy Dawenan cannot help but feel blessed. Born with congenital blindness, the 39-year-old man is not only grateful for access to better and higher education but also for the opportunity to do advocacy and knowledge sharing, particularly regarding digital literacy for children with disabilities.
Originating from Toraja, South Sulawesi, Fandy has always dreamed of helping fellow blind people and those with low vision. He wants them to be able to access better education and achieve a brighter future regardless of their condition—something that he has proven himself as a recipient of the Australia Awards Scholarships.
Like many people with disabilities, Fandy's academic journey began with segregation, attending the school for students with special needs in Papua during his elementary and junior high school years.
"Afterwards, I experienced an integration model as I studied in a public high school in Makassar since there wasn't any senior high school for special needs students in the city," he said.
When he enrolled at 45 University (now Bosowa University) in the same city, he was the first and only student with a disability. No facility or staff could support his learning process.
"I had to adapt on my own. In every class, I must record all the materials with cassette tape. Sometimes, my friends read them to me. It was challenging. But I have made it," he said.
Inclusive Environment
In college, Fandy was an active member of the Indonesian Foundation for The Blind (Pertuni) Makassar. In 2012, Pertuni sent him to attend a short course at the University of Melbourne, which was funded by the Australia Awards. That opportunity sparked his interest in pursuing a masters degree in Australia.
"But I decided to improve my English before I applied for a scholarship. At that time, I also focused on teaching at an elementary school for special needs students. In 2016, I enrolled in English Language Training Assistance (ELTA) program funded by the Australian Government. I was part of the first batch for people with disabilities," he said.
Fandy was accepted to the Master of Disability Policy and Practice Program at Flinders University in Adelaide under an Australia Awards Scholarship, where he finally received the inclusive learning environment and disability service support he strived for.
"There was an assessment to list the barriers and constraints related to the learning process. The outcome of this assessment was called Disability Action Plan, which also contained solutions. This plan was shared with all of the professors so that they would understand and assist me when I need extra time or adjustment to finish my task," he said.
He said the education system in Indonesia should provide proper accessibility and accommodation for those with disabilities.
"At Flinders University, I could use Adaptive Technology Rooms, Job Access with Speech that provides speech, and Braille output for the most popular computer applications on a PC. All areas at the campus are accessible for disabilities," he said, adding that the masters program also helped him to understand the issues of disabilities and all of the technical terms.
Digital Literacy for Blind Children
Following his graduation, Fandy has been teaching at Sekolah Dasar Luar Biasa 73 Malaingkedi in Sorong, West Papua Barat, where he is an alumnus. Special education schools in Papua are currently only available in Sorong, Jayapura, and Manokwari cities.
"Inclusive learning is not available yet. Many children are rejected from school due to their disabilities. Meanwhile, schools for special needs students are too far away for many of them. I'm advocating for these kids to be able to go to school," said Fandy, who is currently the head of Pertuni in West Papua.
He is also working on digital literacy for children with blindness, low vision, and visual impairment so that they can operate and use computers. He has introduced them to screen readers as well.
Digital skills are important, he said, to support these children's future and open the doors for work. To support this, Fandy, who was named the national outstanding teacher by the Ministry of Education, Culture, Research, and Technology, has received the Australian Alumni Grant Scheme for his project titled "Improving the Independence and Quality of Life of People with Vision Impairment in Sorong City and Sorong Regency, West Papua, Through Daily Life Skills Training, Orientation, and Mobility Training, and Digital Literacy Training".
The project will run next year. Before executing the project, Fandy will depart to Australia in January 2023 to take an Australia Awards Short Course to study the role of government and organisations for people with disabilities in the implementation of policy reform for inclusive development.
"I want to keep learning and be useful to other people and organisations. Believe that the opportunity is always there. Never stop learning and trying; that's the point. Who else will help us if not ourselves? Whatever the type of disability, do not stop learning," he said.
Share this article on:
Related Article

Back to Top