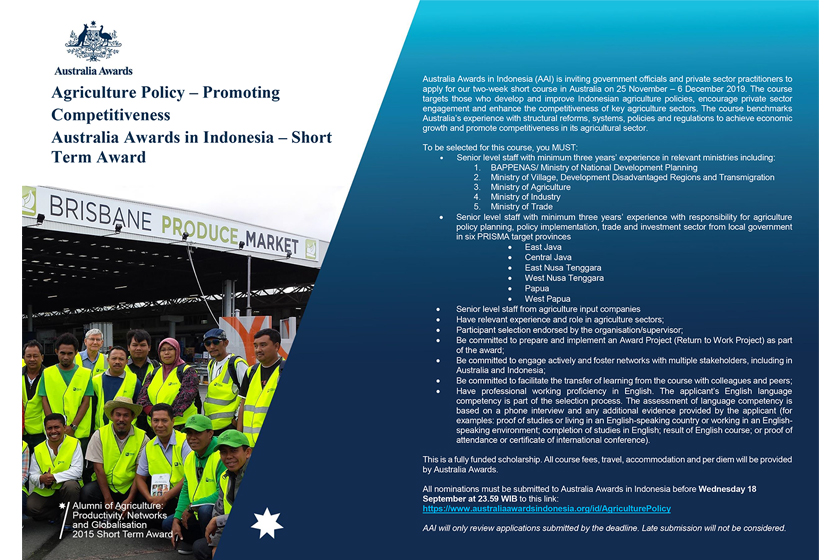 02 Sep 2019
Applications Open for the "Agriculture Policy – Promoting Competitiveness" Short Term Award
Australia Awards in Indonesia is inviting government officials, policy makers and private sector practitioners in agriculture industry to apply for our two-week short course on Agriculture Policy – Promoting Competitiveness in Australia in November 2019.
This Short Term Award aims to support the Indonesian government's objectives to help create an environment that encourages private sectors engagement and improves competitiveness in key agricultural sectors such as food crops, horticulture and feed grain.
For those who are interested in applying for this Short Term Award please apply through this link before Wednesday, 18 September 2019 at 23.59 WIB.
This is a fully funded scholarship. Tuition fee, airfare ticket, accommodation, local transport, visa, health and travel insurance will be covered.
Women and people with a disability are encouraged to apply. For further information about application requirements, course schedule and course structure, please visit this page.
Related News