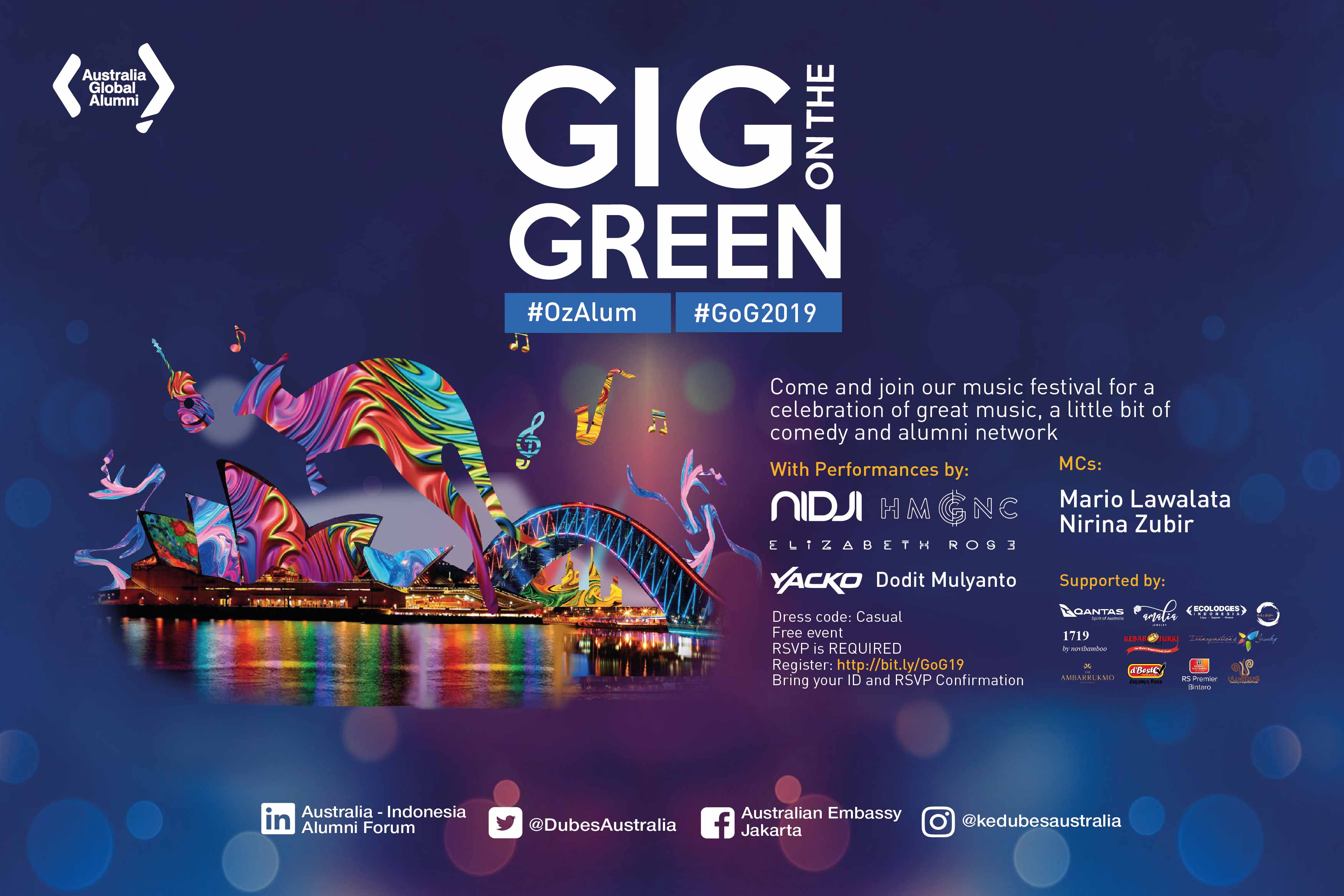 05 Sep 2019
RSVP Now for Gig on the Green 2019!
The Gig on the Green is back! Each year the music festival Gig on the Green in Jakarta takes a night to celebrate the alumni community. This year is no exception. It's a night of celebration, good vibes, great live music, and strengthening the alumni network. The concert will be jam-packed by renowned and emerging artists, including Elizabeth Rose from Australia, Nidji, Yacko, HMGNC, and a special guest star stand-up comedian Dodit Mulyanto. This is a free event for all Indonesians who have graduated from a recognised Australian tertiary institution, including those from Australian government scholarships, Indonesian government scholarships, self-funded alumni, and participants of Australian government hosted programs.
Send us your RSVP quick before 20 September 2019: http://bit.ly/theGOG2019
Due to limited space, your registration does not automatically guarantee you a spot at the event. A verification process will be carried out and a confirmation email including the event's details will be sent out before 23 September 2019.
Check out the video:
Related News