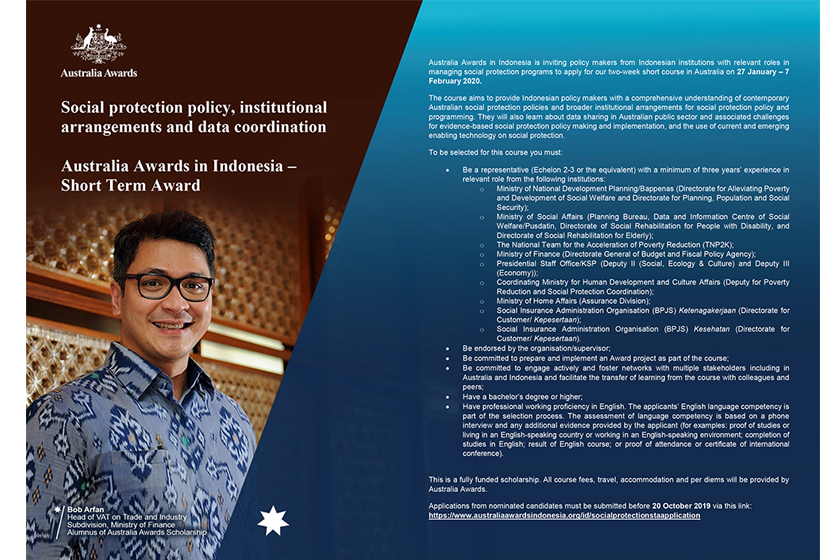 06 Sep 2019
Applications Open for the "Social Protection Policy – Institutional Arrangements and Data Coordination" Short Term Award
Australia Awards in Indonesia is inviting policy makers from Indonesian institutions with relevant roles in managing social protection programs to apply for our two-week short course on Social Protection Policy – Institutional Arrangements and Data Coordination in Australia from 27 January – 7 February 2020.
This Short Term Award aims to provide Indonesian policy makers with a comprehensive understanding of contemporary Australian social protection policies and broader institutional arrangements for social protection policy and programming. They will also learn about data sharing in Australian public sector and associated challenges for evidence-based social protection policy making and implementation, and the use of current and emerging enabling technology on social protection.
For those who are interested in applying for this Short Term Award please apply through this link before 20 October 2019.
This is a fully funded scholarship. Tuition fee, airfare ticket, accommodation, local transport, visa, health and travel insurance will be covered.
Women and people with a disability are encouraged to apply. For further information about application requirements, course schedule and course structure, please visit this page.
Related News