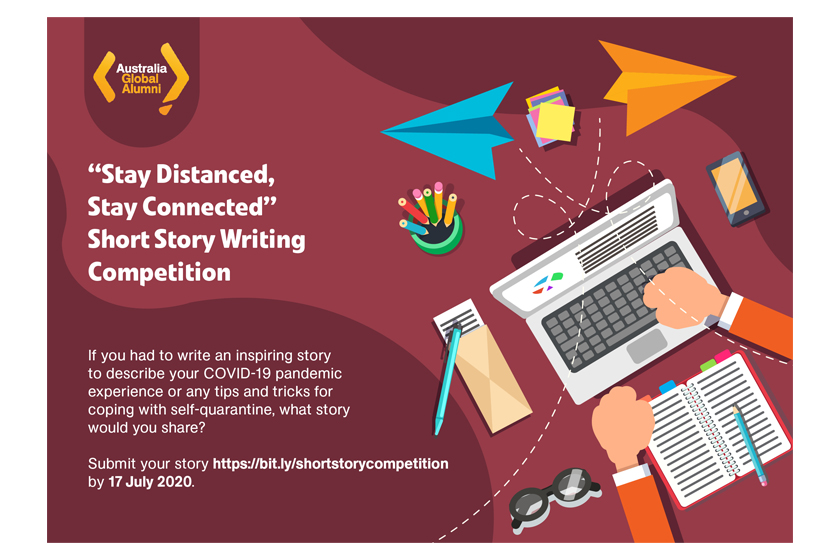 17 Jun 2020
"Stay Distanced, Stay Connected" Short Story Writing Competition
Show your creativity by entering "Stay Distanced, Stay Connected" short story writing competition. Tell us your experience and inspiring stories, or even share some tips during the unprecedented COVID-19 pandemic. The competition opens today, 17 June 2020.
How does it work?
Submit your story, up to 1,000 words, along with your contact details to https://bit.ly/shortstorycompetition by 17 July 2020.
The competition is open for Indonesians who have completed their studies in Australia or are currently studying in Australia. All entrants must complete form and abide by the terms and conditions provided. The winners for the best short story writing competition will be announced on 23 September 2020.
Share this article on:
---
Related News

Back to Top