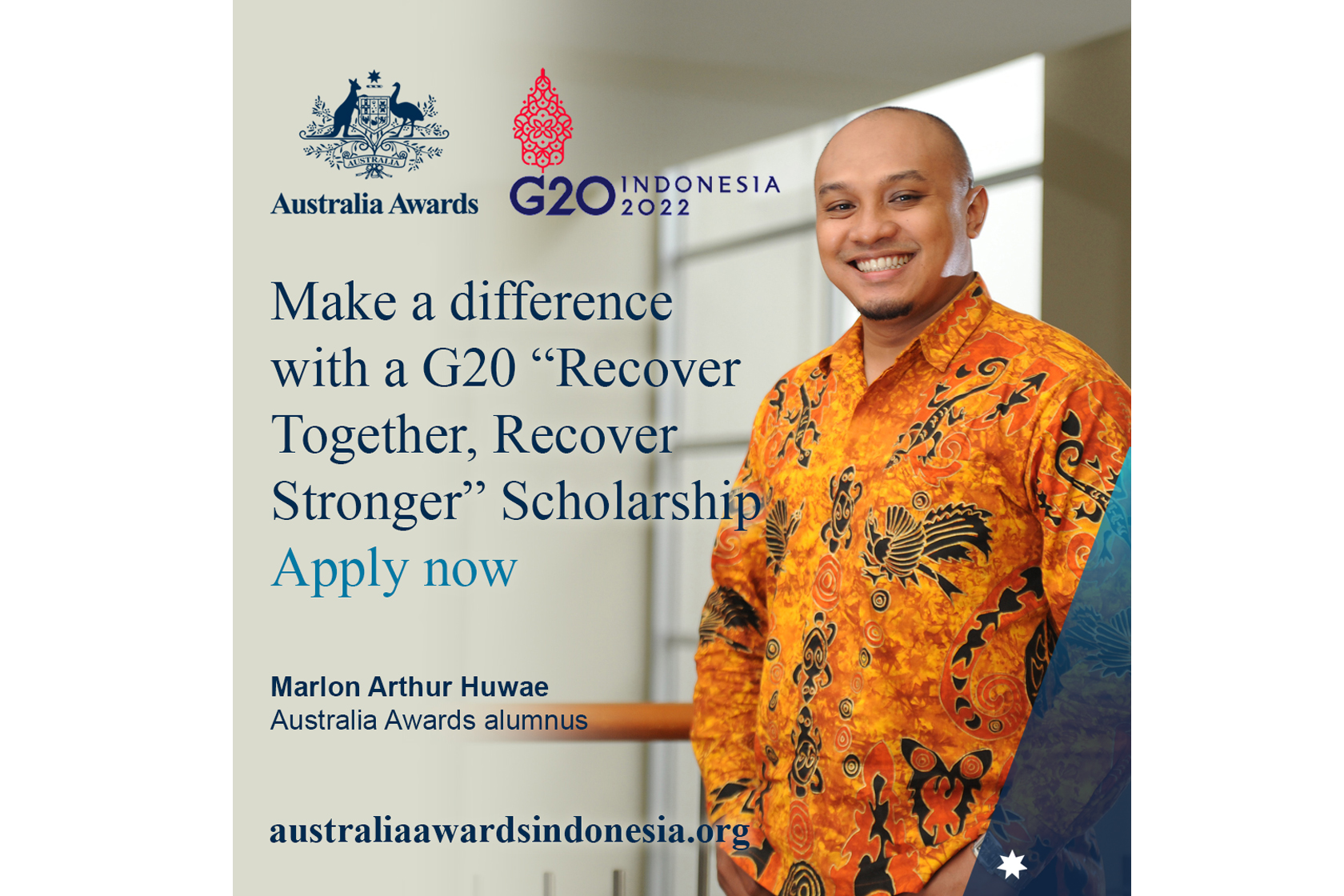 12 Jul 2022
Apply Now for a G20 "Recover Together, Recover Stronger" Scholarship
Do you want to make a difference and become the next generation of global leaders from Indonesia? Apply for a G20 "Recover Together, Recover Stronger" Scholarship and gain a world-class education and become an influential leader for the development. The applications open on 12 July 2022 and close on 12 August 2022 at 8.59 pm WIB.
The G20 "Recover Together, Recover Stronger" Scholarships are prestigious international awards offering an enhanced in-Australia experience that may include visits to Parliament and meetings with high-level government and industry leaders. The Scholarships will be awarded specifically for courses that fit under Indonesia's G20 priority areas, namely Global Health Architecture, Sustainable Energy Transition and Digital Transformation.
Apply online at this link.
Please read here to get information about the eligible fields of study, general requirements, supporting documents that you must prepare and benefits that you will receive from the prestigious scholarships.
The best candidates will be selected based on their professional and personal qualities, academic competence and, most importantly, their potential to impact development challenges in Indonesia. Applications are strongly encouraged from women, people with disability, people from the geographic focus areas and other marginalised groups.
If you have questions regarding the application, please text us on WhatsApp at +62 812-8980-4911. You could also contact us at longtermawards@australiaawardsindonesia.org.
Share this article on:
---
Related News

Back to Top