22 Mar 2017
NSW Government Australia Awards Seminar Series March 2017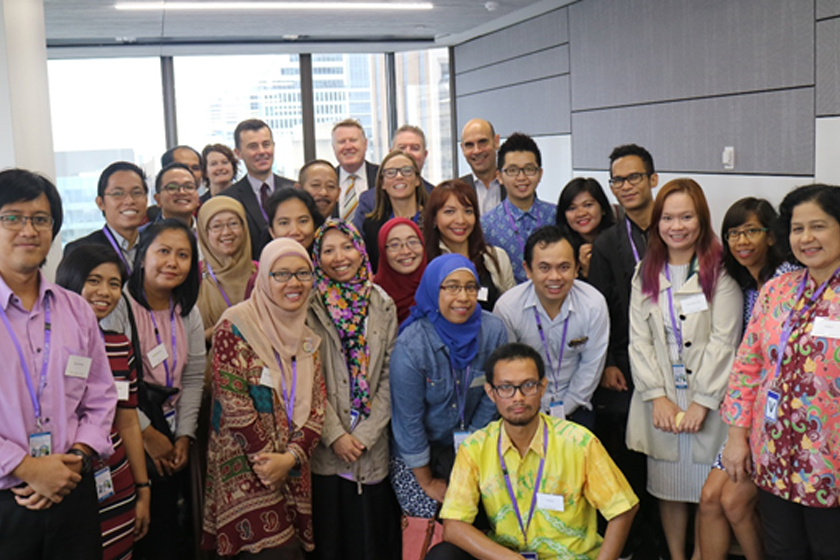 AAI students, representatives from the NSW Government Department of Premier and Cabinet and representatives from the Indonesian Consulate gather for the launch of the NSW Government AAI Seminar Series on 17 March 2017
Australia Awards in Indonesia (AAI) students from Macquarie University, UNSW, The University of Sydney and Western Sydney University gathered on Friday 17 March at the NSW Government Department of Premier and Cabinet, for the launch of the Australia Awards Seminar Series. William Murphy Executive Director of the Premier's Implementation Unit and Peter Mackey, Director of Trade and Investment welcomed AAI students and emphasized the importance of Indonesia as a strategic partner to NSW. Representatives from the Indonesian Consulate were Bapak Dicky Soeryanatamihardja, Consul for Economy and Ibu Zani Murnia, Consul for Information and Culture.
The five part Seminar Series is conducted by the NSW Government for AAI students and aims to introduce students to the workings of State Government. The program includes an overview of the Premier's priorities, infrastructure, renewable energy and health systems. The program will conclude in August at Government House in Sydney, where His Excellency General, The Hon David Hurley, Governor of New South Wales will be present.
The NSW Government Australia Awards Seminar Series is offered as part of AAI On Award Enrichment. More information can be found at the Australia Awards in Indonesia website.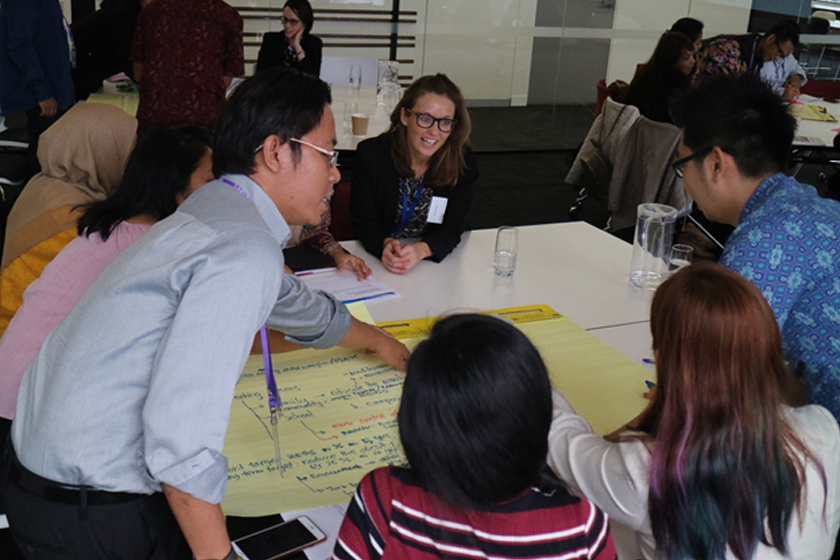 AAI students and Ashleigh O'Mahony from the Premier's Implementation Unit participate in an activity at the NSW Government AAI Seminar Series on 17 March 2017
Share this article on:
Related Article

Back to Top