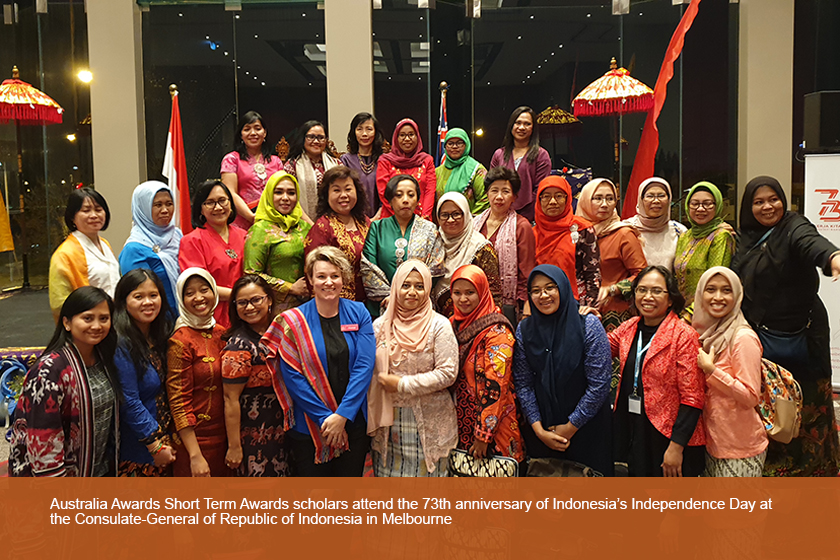 15 Nov 2018
Pelita: A Light of Hope for Tolerance
What happens when women leaders with diverse religious backgrounds gather to discuss tolerance? Recently 27 leaders were awarded Australia Awards short-term scholarships to participate in the Leadership Development for Senior Multi-faith Women Leaders two-week short course held at Deakin University in Melbourne, as part of the Australian Government's Australia Awards scholarships program.
"It was a truly valuable experience, especially meeting all these people with differing backgrounds, fields, experiences, and from different organisations, and it enriched our knowledge and skills tremendously," said Lany Guito, member of the Supreme Council of Confucian Religion in Indonesia (MATAKIN).
Repelita Tambunan, Head of the Women and Children Bureau at the Communion of Churches in Indonesia, agreed. "During the one-hour commute to the campus, we had ample time to engage in discussions with others from different organisational or religious backgrounds. We always switched seats with each commute," she said of the interaction outside of lectures and field visits.
The participants found the interaction so enriching, in fact, that they kept the camaraderie and support beyond the short course. The group have named themselves Pelita, short for Perempuan Lintas Agama (Women Across Religions), but which is also a play on the Indonesian word for 'oil lamp', a source of light. Pelita's motto reflects its philosophy: "Enlightening the Soul, Nurturing Tolerance".
Pelita's members have collectively decided to make their bulletin reports accessible to the public. "We wanted to ensure that others could learn from our experiences as well," Lany, who serves as Chief Editor of the bulletin, elaborated. The bilingual bulletin not only shares stories of lessons learnt during the short course, but also of the participants' personal experiences, with each of the participants taking turns in writing and editing.
This support for one another continues on, even for their own personal projects. Ayu Kartika Dewi, co-founder of SabangMerauke, an exchange program initiative fostering tolerance, and Milenial Islami, a program fostering peaceful Islamic values, mentioned an upcoming talk she'll give in front of the Hindu student community. "I asked one the participants who is Hindu if I could pay a visit to learn more about Hinduism before I present my talk," Ayu said.
The opportunity to tap into the diverse mindset of these women leaders was what also prompted Ayu to interview the short course participants and lecturers, an idea that was supported by the others. "These are some of the most progressive religious women leaders in Indonesia – remarkable women who wield influence within their community. I wanted to document their thoughts," Ayu said of Pelita's YouTube channel, Pelita Damai, or Light of Peace. "We could learn to listen and be respectful, even if we don't agree with other's beliefs, opinions, or choices."
As Repelita said, "Ignorance can breed mistakes, even unintentional ones." Pelita is also spreading awareness for tolerance via @pelitadamai on Instagram. "The more channels there are, the more people we can reach with our message."
Lany also sees this as a learning opportunity. "It is an educational platform, not only to have a better understanding of another religion and faith, but also of the roles each of these women carry in their organisations."
"But education shouldn't stop with transfer of knowledge. It should become an inspiration to encourage and to motivate others to follow," she further elaborated.
May Pelita's spirit continue to be an inspiration for others to nurture tolerance.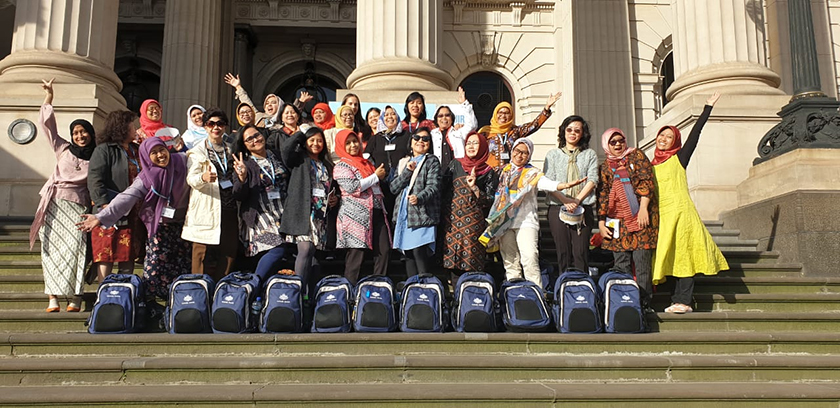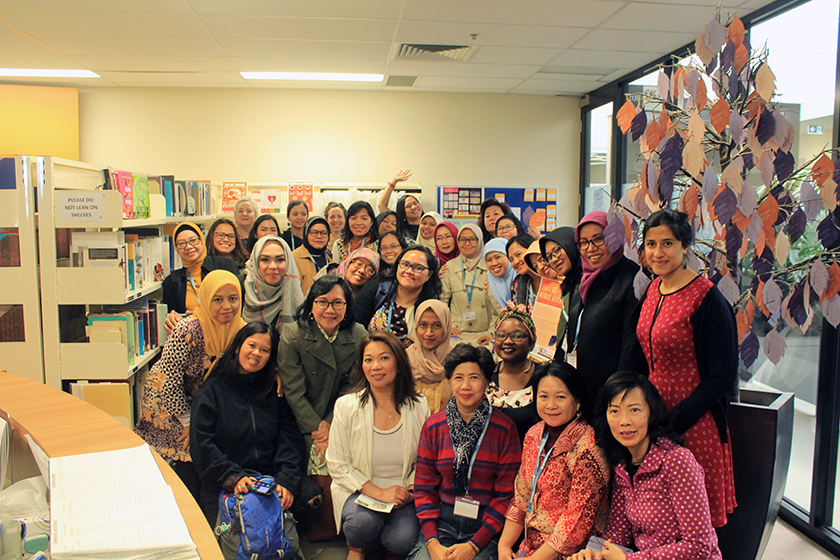 Share this article on:
Related Article

Back to Top