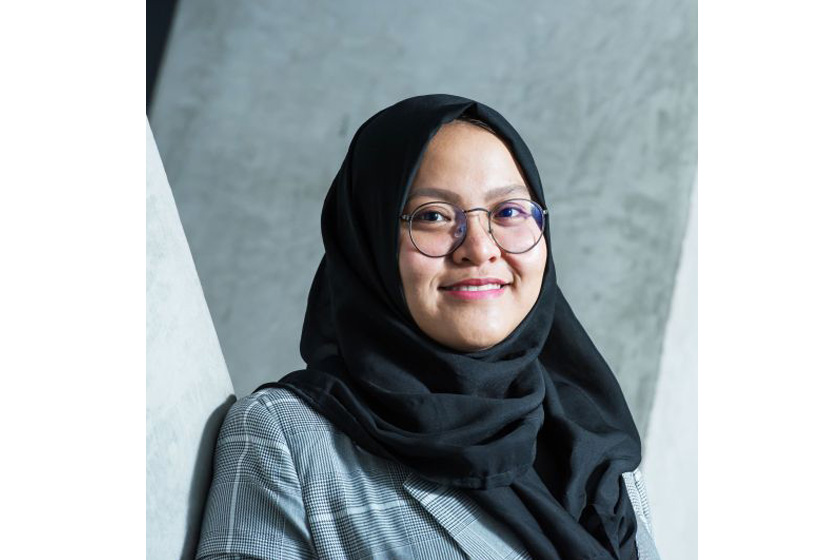 14 Jun 2019
Siti Mahdaria: engaging with her community in Melbourne
Siti Mahdaria is currently studying a Master of Marketing Communications at the University of Melbourne. She will soon be completing her course and returning to Indonesia. During her time in Melbourne, Siti has proactively found ways to contribute positively to her university and broader community.
Siti was selected as a Graduate Ambassador for the Faculty of Arts and has been able to support future and current students at various events over the past year. She shared her student experience by delivering a welcome speech for commencing graduate arts students and has represented the faculty at Open Day and other recruitment events. Siti is also part of the faculty's Global Leader Program, which draws on international students' knowledge and experience to support those who are travelling abroad for University-related activities. Siti has enjoyed sharing about her country's language, culture and learning environments, while also developing leadership and communication skills.
Outside of campus, Siti has been volunteering at SisterWorks, a social enterprise that seeks to support and empower women who are refugees, asylum seekers and migrants. Being passionate about community development, she also participated in the Global Students Entrepreneur Program (GSTEP), in which she was matched with a local start up to build her knowledge of expanding a business to the global market.
With graduation approaching, Siti looks back on her time in Australia: "I struggled in my first semester to adapt to Melbourne, however, I kept my faith and focused on my goal. At the end of the day, I am so grateful that I have been able to embrace my challenges and turn them into achievements. I want to let other awardees know that the struggles we have are part of the journey to train us to be a better person personally and professionally".
The original article is published at the Australia Global Alumni website: https://globalalumni.gov.au/AlumniStories/Details?ArticleId=3118
Share this article on:
Related Article

Back to Top