24 Jun 2019
Aruna Indonesia: Connecting small-scale fishermen directly with overseas importers
Aruna Indonesia, a social entrepreneurship start-up, is on its way to lead and inspire sustainable use of Indonesia's oceanic resources for economic growth as well as improve the livelihood of small-scale fishermen and overall maritime ecosystem health.
Aruna Indonesia runs the initiative by directly connecting small-scale fishermen with overseas importers through its app and website, bypassing the numerous tengkulak, or middlemen, that span the local, provincial, inter-islands, and overseas levels, a traditional business model that results in an unstable price and supply.
Aruna Indonesia aims to provide better market access and fairer trading opportunities for the fishermen and buyers, while streamlining the administrative and financial paperwork involved in exporting seafood.
In November 2018, one of Aruna Indonesia's co-founders and its Managing Director, Utari Octavianty, had the chance to participate in the Start-up Ecosystems short course at Flinders University in South Australia, funded by the Australian Government through the Australia Awards Scholarship program.
"It was a really good opportunity not just for me but for Aruna Indonesia as well. All the classes held by the team at Flinders University were really great. Returning from the Australia Awards experience, I gained a deeper understanding on how important it is to have a good start-up ecosystem in Indonesia," Utari, who grew up in a coastal village, said.
In a relatively short span of time, Aruna Indonesia has quickly gained the support of the Indonesian Government since it was founded by Utari Octavianty, Farid Naufal Aslam (CEO) and Indraka Fadhilillah (Operational Director) in 2016. One such support comes in the form of infrastructure assistance.
When new fishermen show interest in registering with the platform, a team from Aruna Indonesia is sent to scout the location for viability. "We've visited remote villages suffering from spotty signals and lack of electricity who otherwise held great potential. Upon reaching out to the Ministry of Communication and Information Technology, the ministry agreed to help establish communication infrastructure in these villages," Utari said.
Once a location is deemed viable, Aruna Indonesia establishes a mini processing plant and designates young locals who are proficient in technology to help teach the fishermen in using the processing plants, app and website. "We call these young generation 'local heroes'," Utari smiled.
The local heroes aren't the only ones who benefit from employment. Aruna Indonesia hires the wives of the fishermen to help process the seafood, providing training on how to shell crabs and fillet tuna for export.
The Ministry of Villages, Disadvantaged Regions and Transmigration is currently collaborating with Aruna Indonesia through village-owned enterprises to further improve the livelihood of these fishermen and their families.
There are currently over 20,000 fishermen registered with Aruna Indonesia, with approximately 2,100 groups actively participating in transaction, regularly exporting to Singapore, Malaysia and Vietnam.
"We also export to China and the United States, and have exported to Korea and Japan a few times. The Ministry of Marine Affairs and Fisheries helps us verify potential buyers and is very supportive," Utari said. Aruna Indonesia is currently exploring export to Australia after Utari's short course experience.
To meet the increasing demand, Aruna Indonesia is looking to expand its current 15 locations of seafood sources in the islands of Sumatera, Kalimantan, Sulawesi, Java, Maluku, Lombok, and Papua, and add an additional 25 locations across Indonesia. Aruna Indonesia currently employs 45 staff at its headquarter in Jakarta, with 50 processing plant staff spread across the country.
While focused on the overseas market, Aruna Indonesia is also aware of the national market. "We are allocating ten percent of our product to collaborate with PasarLaut, a seafood e-commerce based on the franchise and agency business model focusing on local buyers," Utari said.
Recently, Aruna Indonesia was named the grand finals winner of the Alipay-NUS Enterprise Social Innovation Challenge. Previously, Aruna Indonesia was selected as finalist of the Best Indonesian Startup by Tempo magazine, among other awards, and has been featured in notable national and international medias such as Kompas newspaper, Metro TV, and Tech in Asia.
Earlier this year, The Ministry of Research, Technology and Tertiary Education recognised Aruna Indonesia as the best technology-based start-up in The Most Social Impact category.
To provide incentive for the fishermen, Aruna Indonesia has formed Aruna Community, providing its registered fishermen with a platform to exchange knowledge, experience and training on environmentally friendly methods of fishing.
Aruna Indonesia also uses a point reward system for active members. "Points earned can be exchanged with boat machineries, fishing equipment, basic necessities, even cash for their children's tuition and for religious pilgrimage," Utari elaborated. "We want to instill a mindset to save for the future in these fishermen, encouraging them to think of long-term financial goals."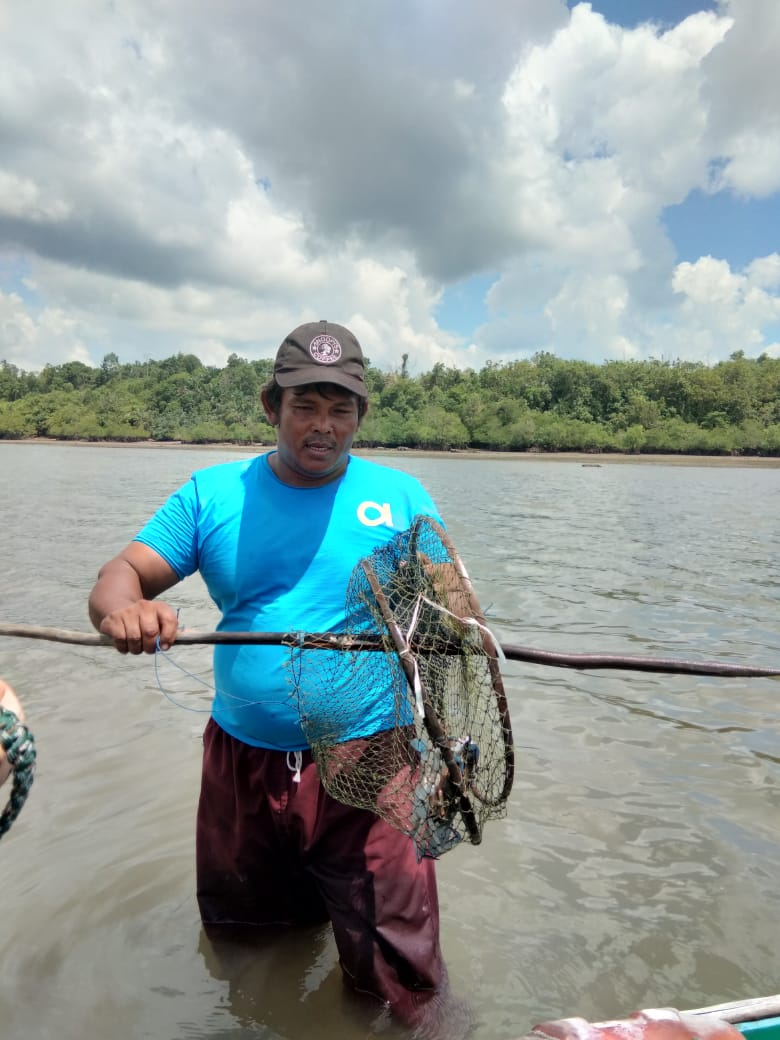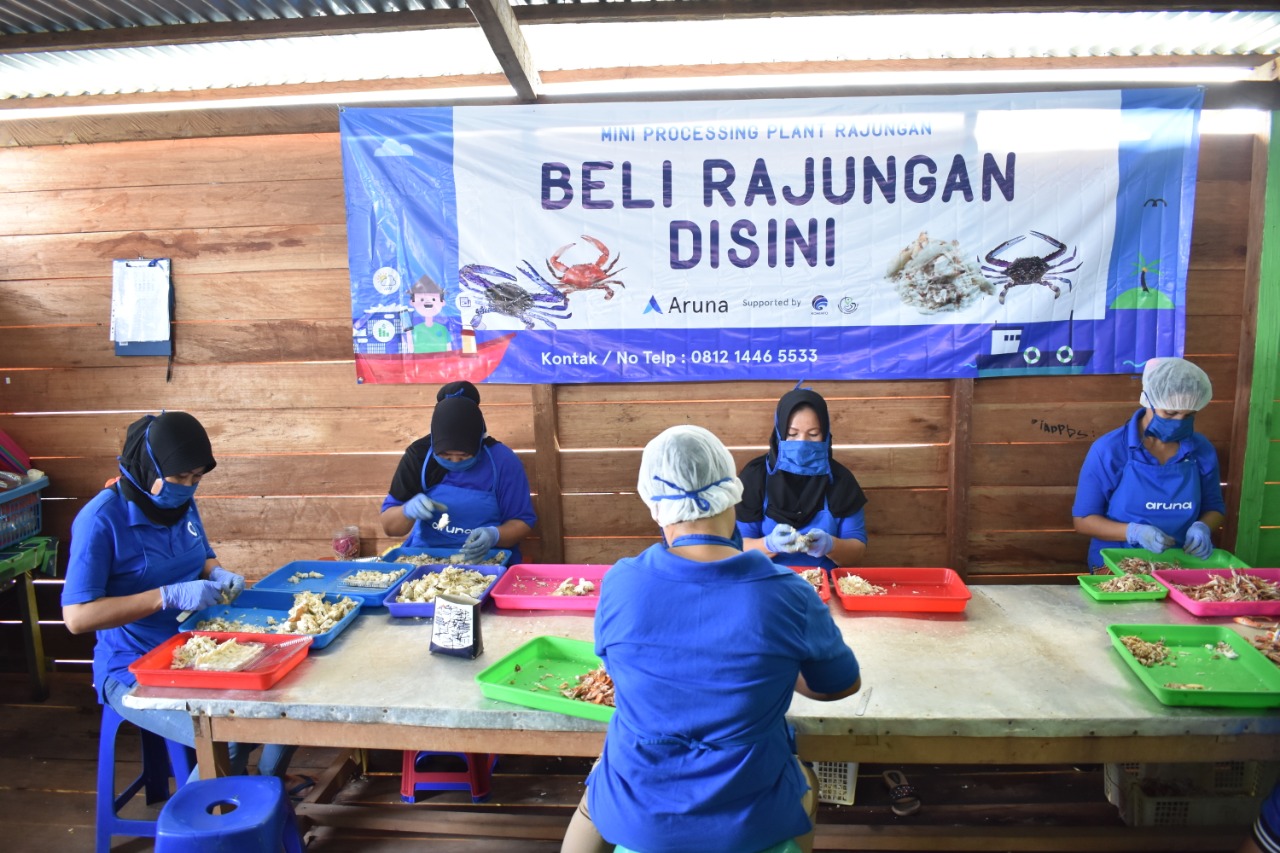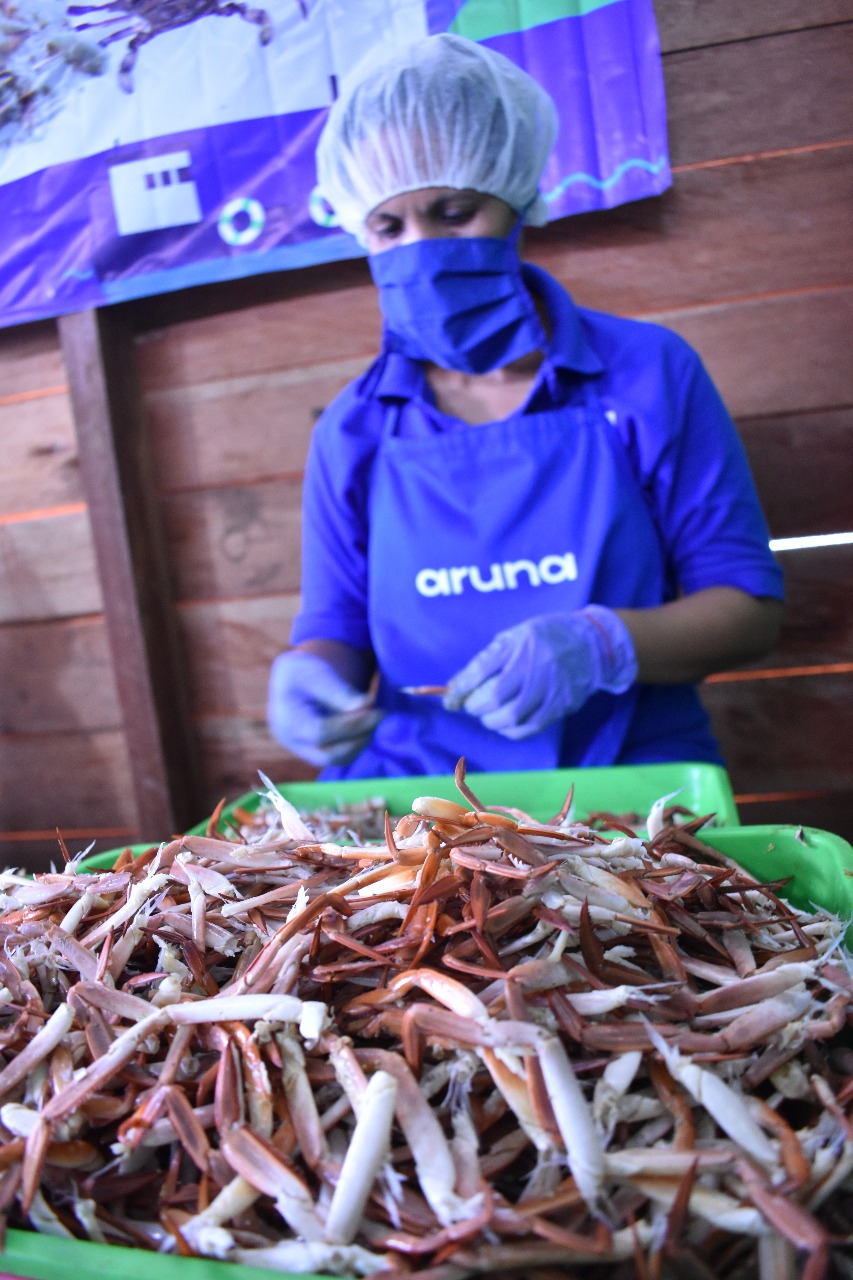 Share this article on:
Related Article

Back to Top