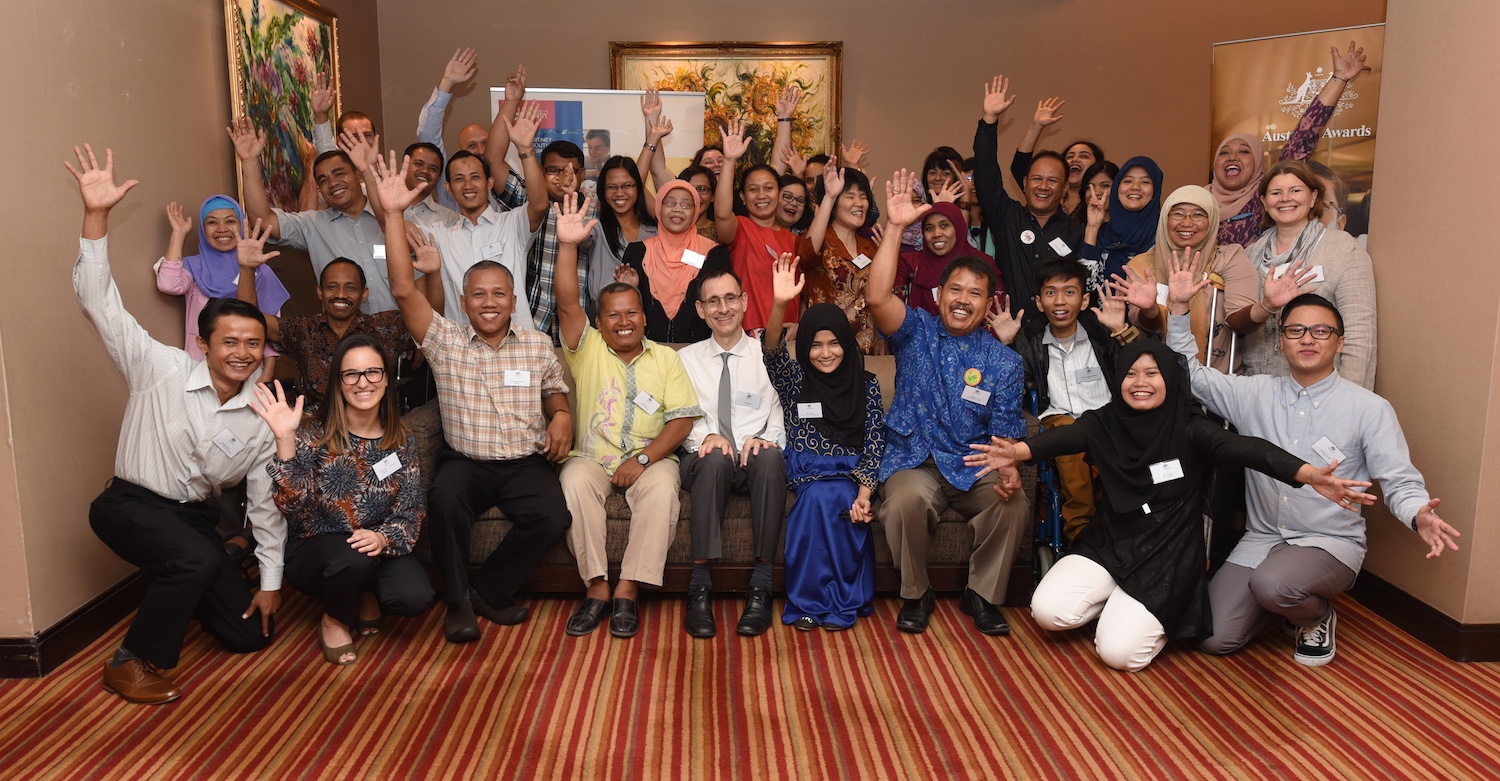 01 Feb 2016
Meet Australia Awards Indonesia Short Term Awardees Improving the Lives of People with Disabilities
The tireless efforts of advocates who have dedicated their lives to understanding people with disabilities and promoting their dignity, rights and well-being are recognised and supported by Australia Awards Indonesia.
A sterling group of 21 individuals from across Indonesia has been selected to participate in a short course on Organisational Leadership and Management Practices for Disabled People's Organisations in Sydney on 15-30 January 2016. The course, facilitated by the Sydney Southeast Asia Centre at the University of Sydney, aims to build the confidence and capacities of emerging leaders in the disability fields. It strives to enable them to advocate effectively for the rights of people with disabilities, and to improve their leadership ability in the face of social inclusion barriers, as well as to improve organisational development and management.
Prior to their study, the recipients attended a pre-award workshop, which was held on 2-4 December 2015 in Jakarta. Here are some highlights from these commendable individuals and a glimpse of their dedication to improving the lives of people with disabilities.
I Nengah Latra
Founder and Director Puspadi Bali Foundation
Bali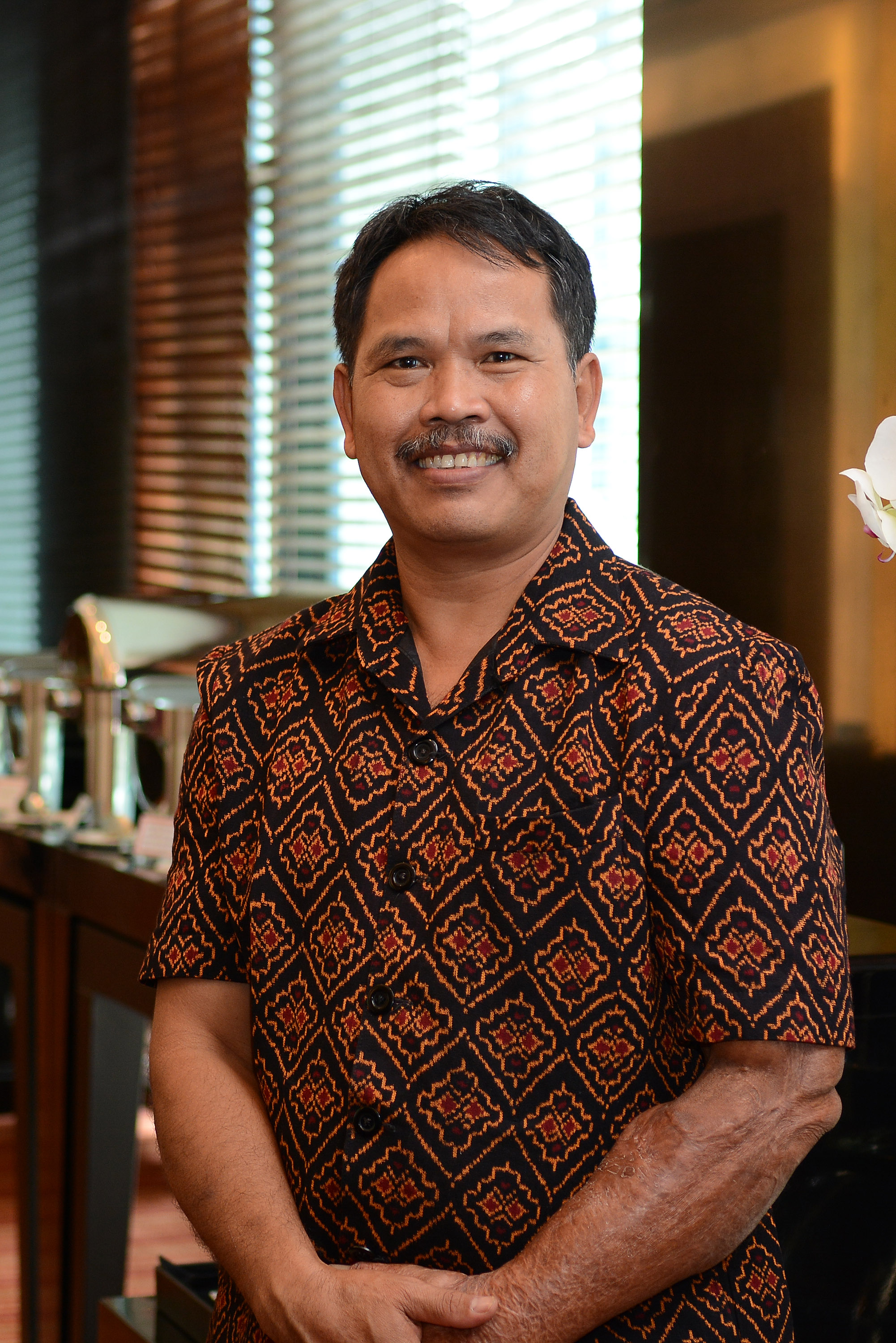 At age 19, I Nengah Latra, the son of a Balinese farmer, had his heart set on a career as a policeman. But a tragic accident left his dreams shattered. During a cremation ceremony, he opened the kerosene lighting and tried to adjust the wick. The lamp exploded and left his arm seriously burned and fused to the torso.
"For two years my family isolated me because disability was seen as past sin and in anger I hid myself from the world," said Latra. His dream to join the police force and break free from poverty was gone and he withdrew from the outside world.
A disabled man who was also a field worker from a Yogyakarta rehabilitation centre found Latra in his home and suggested he move to the Central Java city for training. He resisted for months, but eventually took the opportunity that turned his life around. In Yogyakarta, he met a group of extraordinary people who were in far worse situations, yet they were happy and productive.
After undergoing plastic surgery that gave him the use of his arms and hands, Latra's self-pity and fear weakened and his life got back on track.
Today, his organisation, Puspadi Bali, provides access to rehabilitation, education, prosthetics and employment training. Its wheelchair program provides services to 3,500 clients.
"I want to use this tremendous opportunity to help Puspadi become a role model for disabled people's organisations," said Latra, referring to the short course.
Field staff from the foundation also travel to the far reaches of Bali to search for people with disabilities hidden away in remote villages, and educate their families that disabilities are not karma as regarded by the culture. Last year, the foundation recorded 3,281 home visits.
Puspadi Bali Foundation has received numerous achievements including Indonesian Social Foundation of The Year in 2014 and the prestigious Tri Hita Karana Award, Gold Medal in Social Foundation in 2015 and 2014.
Rini Rindawati
SAPDA (Centre of Advocacy for Disabled Women and Children)
Central Java
Rini Rindawati is an unstoppable force. The core issue that drives her work has remained the same for decades - to fight violence against women and children with disability.
"They are more vulnerable to violence and other human rights abuses," said Rini. Where Rini works in Central Java, there have been reports of sexual assaults of children, particularly those with Down syndrome, as young as 16 years old.
Perpetrators of abuse against disabled women and children include family members, partners, caregivers, and peers and the range of abuse is staggering. There is much work to be done on protection and most of all justice of these abuses, as well as trauma healing for the victims, said Rini.
Rini, whose legs are atrophied from polio, entered the short course looking for new skills to strengthen her advocacy adeptness. Rini works at Advocacy Centre for Disabled Women and Children in Bantul, Yogyakarta Special Province.
Lindawati Kwa
Pertuni (Indonesian Blind Union)
Medan, North Sumatra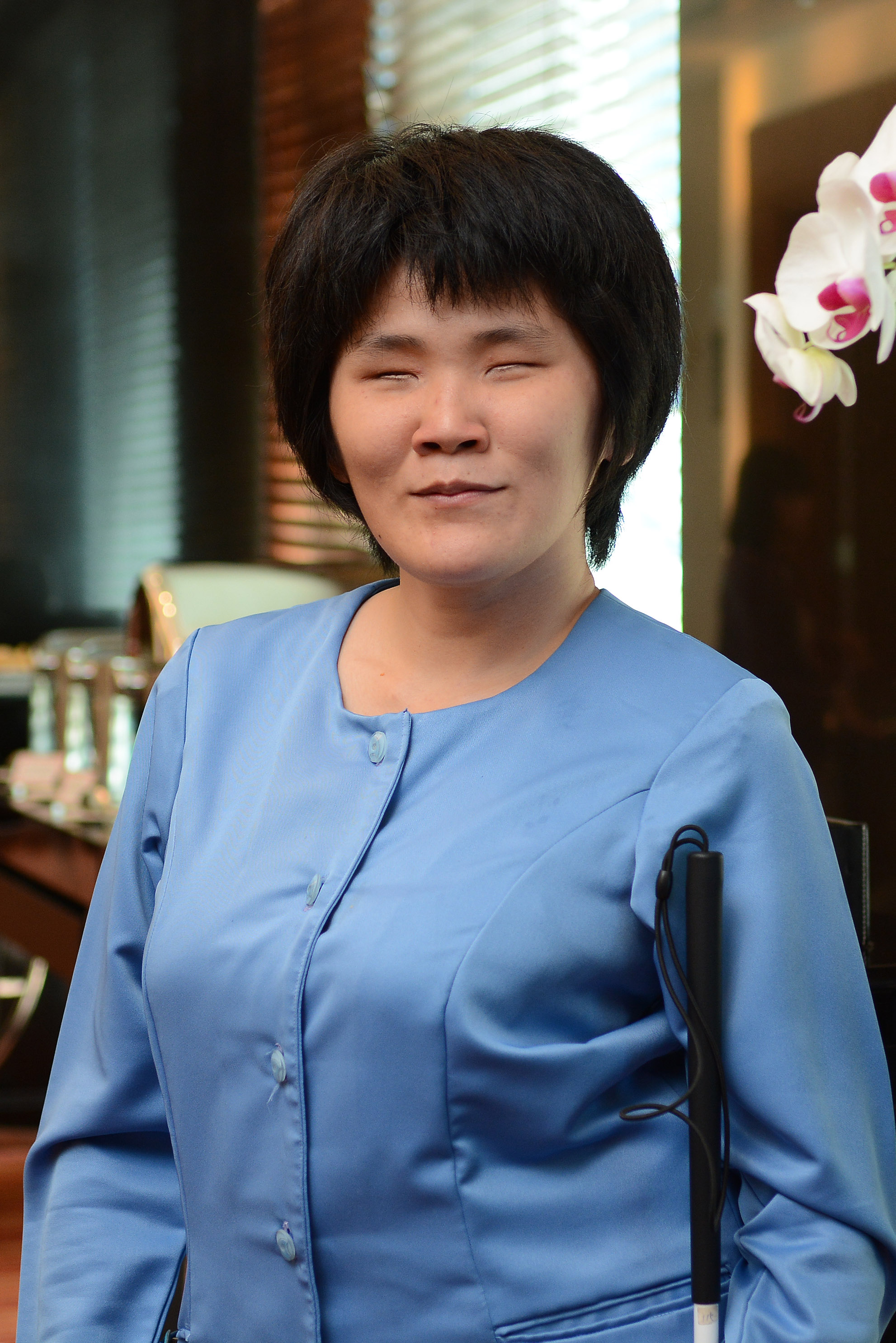 Lindawati Kwa is determined to help children who have low vision stay in school, as many of them receive the wrong treatment.
"We can't apply the same treatment to children who are visually impaired as those who are legally blind, it's not the same thing. By giving them the right tools, they too could follow their studies perfectly," said Lindawati.
She has also been managing a low vision care program including eye assessment, cataract surgeries and glaucoma laser. Next she plans to collect data from lower to higher education institutions. She intends to bring the survey results to government in order to introduce policies that meet the needs of all visually impaired persons.
Lindawati, who is legally blind, noted the task is an uphill battle due to the lack of human resources and inadequate knowledge. As the provincial secretary of the Indonesian Blind Union chapter of North Sumatra in Medan, Lindawati is managing 17 branches in the province and only four of them have data management capabilities. The short course is timely for her to empower and transfer knowledge to her colleagues before the crucial survey in 2016.
"We have to keep motivating ourselves, who else is going to do it? We have to be certain as a person with disability that we are perfectly capable of building good lives for ourselves when we are given equal access," said Lindawati.
Hardiyo
Chairperson of Mitra Sejahtera
Gunung Kidul, Central Java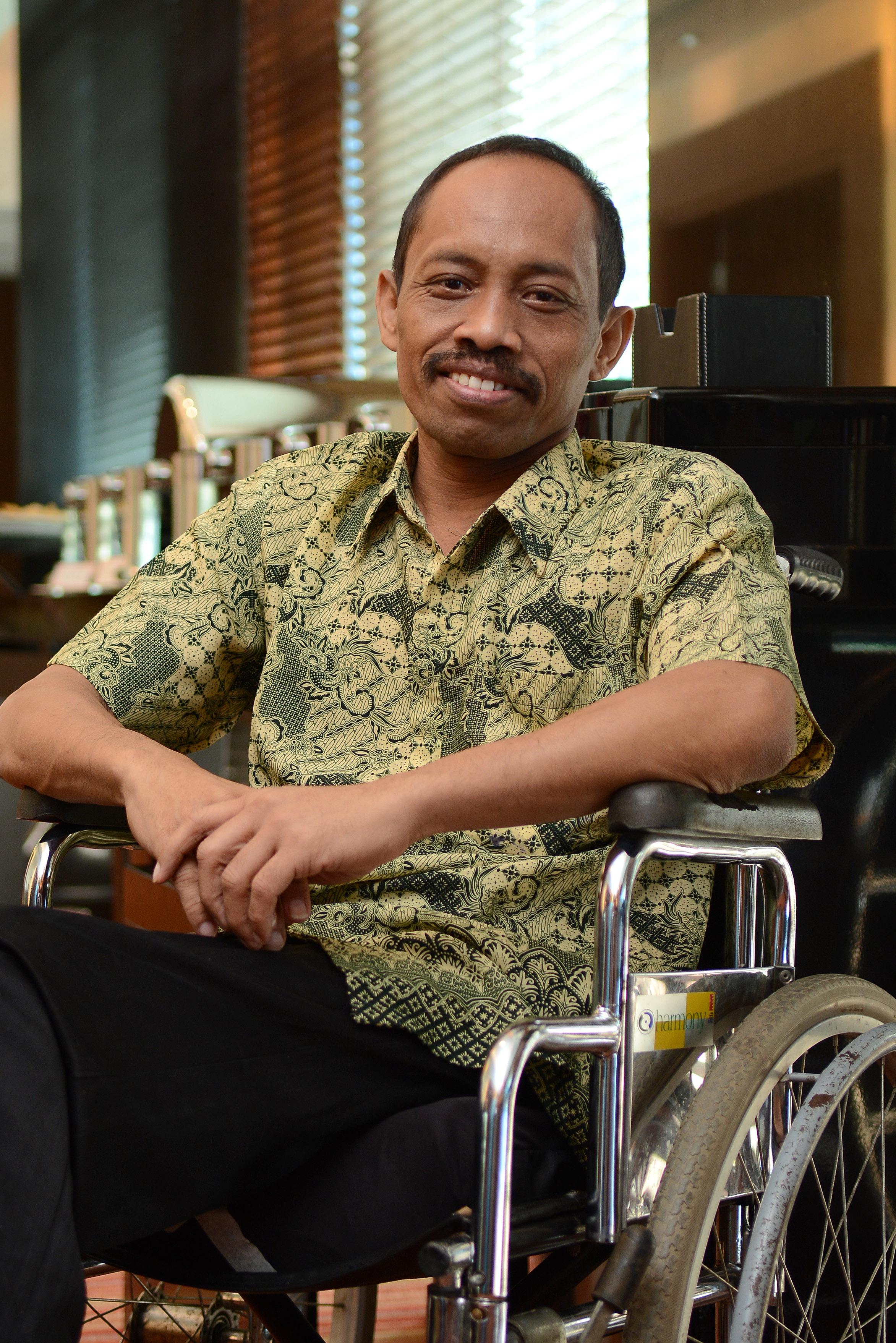 Hardiyo, from Gunung Kidul, Central Java, started with 27 people under the one disabled person's organisation (DPO) called Mitra Sejahtera back in 2012. Now, he oversees 260 people from seven DPOs in six districts in Central Java under one alliance called Gunung Kidul Disability Communications Forum. The focus of the forum is economic empowerment and entrepreneurship for people with disabilities including vocational training and microcredit.
Gunung Kidul regency has a challenging landscape and is considered one of the poorest areas in the country due to water shortages, lack of access to education and basic services. These challenges did not deter Hardiyo, nor will they prevent him from scaling new heights in the future. He was introduced to computers and the world of the internet only four years ago when he began to take charge of Mitra Sejahtera. His spirit and dedication was infectious to the surrounding community.
"As we are growing extensively, we need to think about the sustainability of our program and continue to be an independent organisation. We need to ensure the rights of people with disabilities and social inclusion are fulfilled, and this course will strengthen my skills," said Hardiyo, who is paraplegic and uses a wheelchair.
"In Gunung Kidul alone, there are 8,600 people with disabilities and we aim to engage and help them in any way under the alliance."
Share this article on:
Related Article

Back to Top