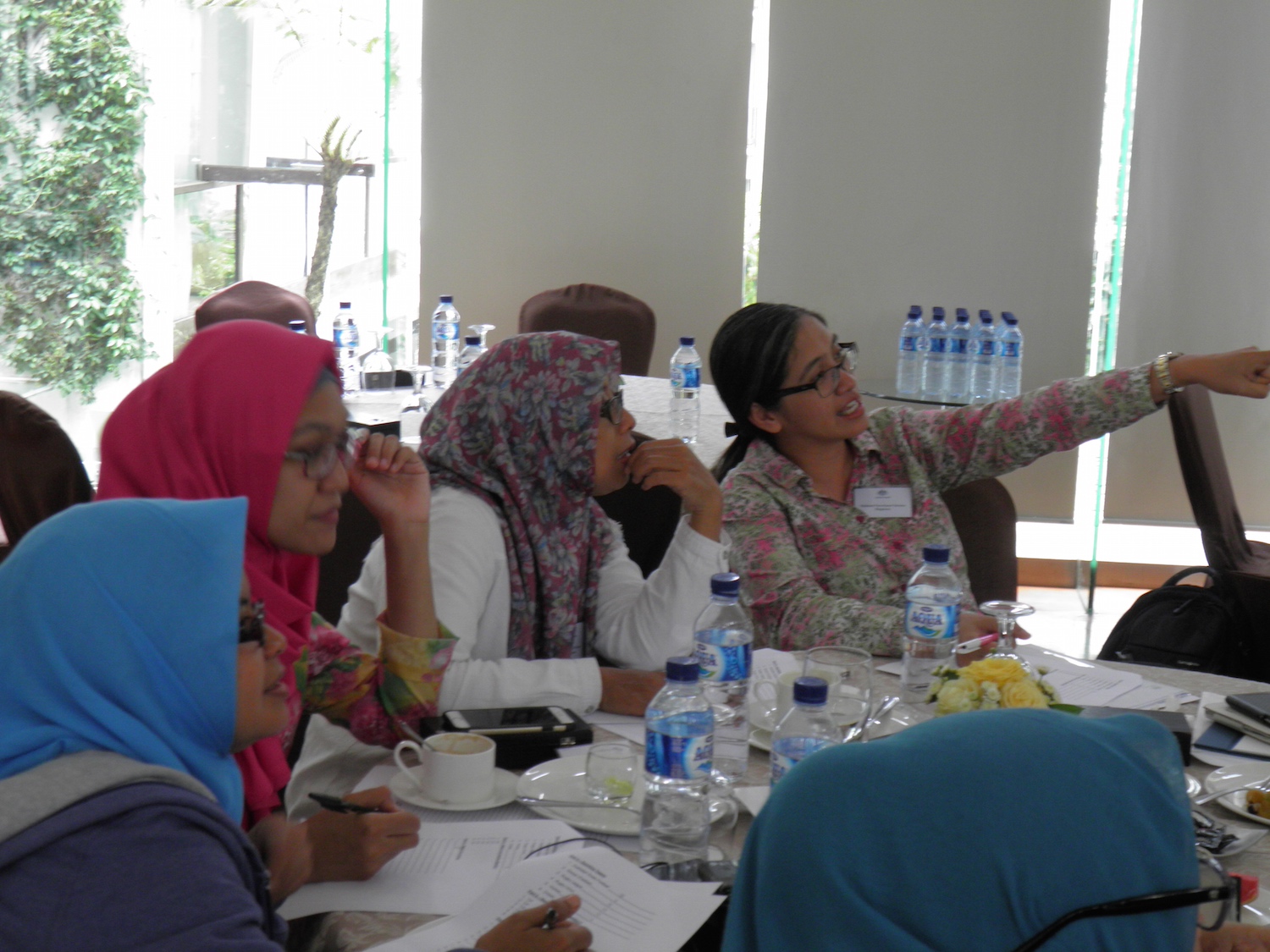 09 Feb 2016
Communicating Policy for Effective Governance
Nestled among the lush-surrounds of Bandung Highlands, 27 future leaders working at the Indonesian Ministry of National Development (BAPPENAS) reflected on their two-week short-term awards held in Australia late last year. The three-day post-course workshop at Padma Resort, gave participants the opportunity to review the way policy communication is carried out in Australia how improvements could be applied in the Indonesian context, and to report positive results they have achieved since returning to their positions following the course.
The Australia Awards Short-Term Award, Communicating Policy for Effective Governance was held between 28 September - 9 October 2015 at the University of Queensland. Dr Greta Nabb-Keller, one of the course facilitators, comments on the positive response they have received from the course this year.
"They are a great bunch of participants ...who get on well and they support each other. They have very much enjoyed their two weeks in Australia, as there is a lot of social visits built into it. I think overall, it's been a really positive experience and they've got something out of it."
During the post-course workshop, Utin Kiswanti, Head of Sub-Directorate for Social Assistance, Ministry of National Development Planning, highlighted the need for access to quality, high level professional development opportunities which are otherwise unavailable for government public servants in Indonesia. She enjoyed hearing from the perspective of Australian government public servants on their challenges and successes.
The Honorable Paul Lucas, former Queensland government minister and course leader, acknowledged that the Indonesian and Australian contexts are different, and these courses could pave the way to refine mutual sharing and understanding between the two countries.
"What we do isn't perfect but there is learnings [in what is done], so we share our experience but we also learn from the Indonesian experience as well. I like to think that I learn as much from these courses as I hopefully impart to people participating in them"
As a major component of the course, participants were able to apply learnings from the course into their workplace which hopes to improve the way that they work and how they communicate policies with internal and external stakeholders.
Each participant chose a project within their organisation to be presented at the end of the course. Emerintiana Reni Wahyuningsih, Head of Health Office in Ngada District, Nusa Tenggara Timur, and a Flinders University alumnus, focused on reviewing and updating the local policy for health insurance schemes to achieve the 2019 Universal Health Coverage goal. Her plan is expected to help match the national health insurance schemes to district health initiatives, which requires sound communication between internal and external stakeholders. Challenges included communicating selective nomination on who is eligible to be covered under the health policy. The issue was echoed by Honorable Paul Lucas who cited "a classic case of miscommunication between ministerial departments."
Through Australia Awards short course, Reni has gained confidence in communicating policies effectively to higher levels and has created a legacy that has 'killed two birds with one stone', ensuring that the population has access to quality healthcare and acknowledging that a population with adequate access to health are fit and able to work, leading to a reduction in poverty. Other participants have learned about "the public consultation processes during a visit to Australia's Office of Prime Minister and Cabinet", or are "thinking about things more critically about what they do and by putting themselves in their Ministers' shoes", Dr Nabbs-Keller said.
Next year, Australia Awards looks forward to welcoming a new batch of future leaders to bring back new ideas that contribute directly in the community and national level.
Written by Kirra Watt for Australia Awards Indonesia
Share this article on:
Related Article

Back to Top