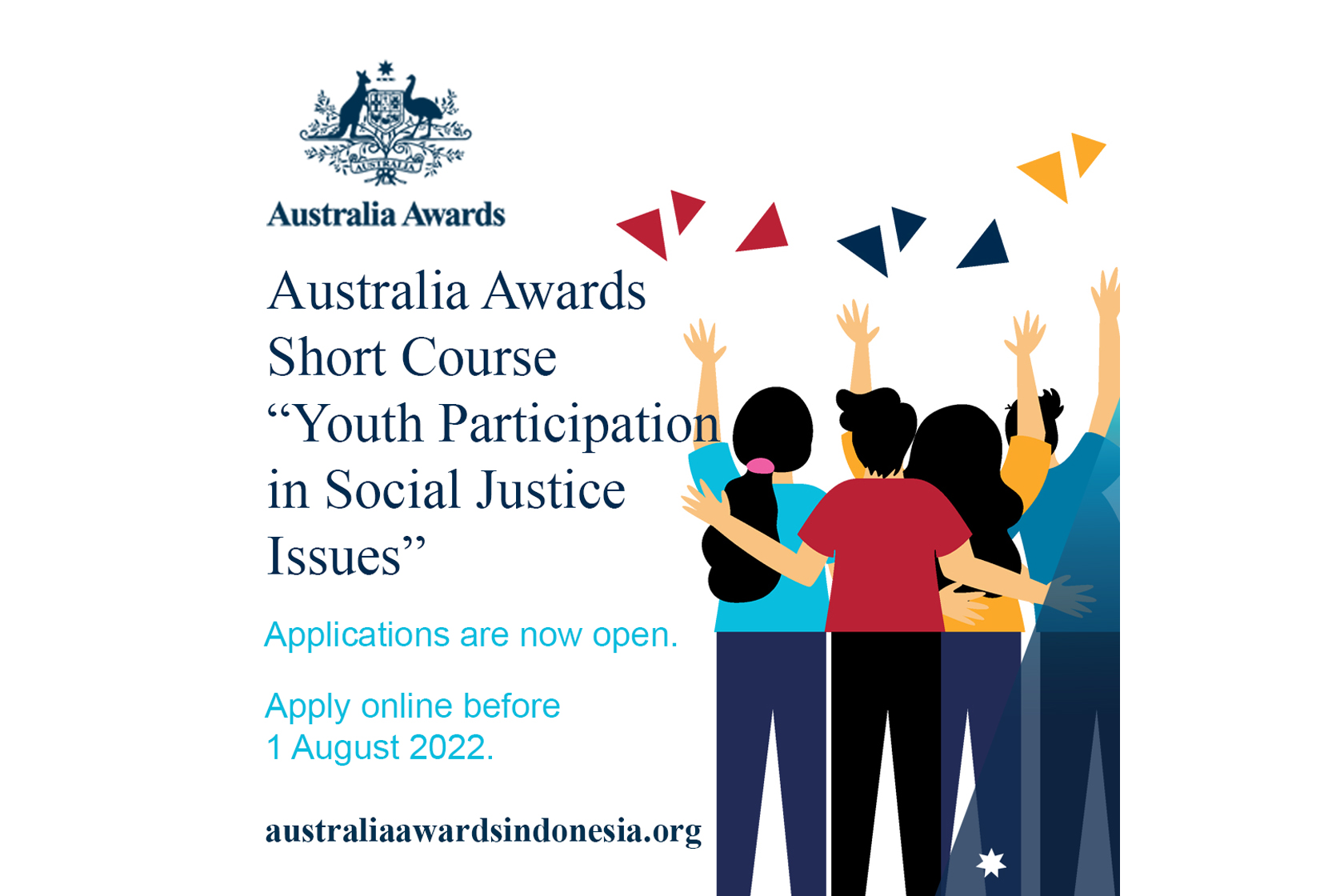 06 Jul 2022
Applications Open for the Australia Awards Short Course on Youth Participation in Social Justice Issues
Are you working in the social justice sector and passionate about youth participation and engagement in social justice issues? If you are keen to engage and empower youth to understand injustices in their environment and take action to respond to them, apply for the Australia Awards Short Course on Youth Participation in Social Justice Issues.
The course aims to empower youth to influence social justice matters in a pluralistic society. The course will bring participants to meet with Australian Government agencies, INGO/CSOs, youth organisations working on social justice issues, individual young activists, young politicians and other leading experts in the sector. The participants will also meet with the alumni of previous Australia Awards Short Courses: Democratic resilience – digital and media literacy, and Democratic resilience: youth participation in Indonesia's democracy to connect and exchange ideas.
The course is designed for up to 25 participants with experience in social justice, CSOs, government, media, youth activism, student movement or other related fields from government agencies, CSOs, faith-based organisations, community groups/hubs, media, or digital platforms/online communities.
This is a fully-funded short course. All course fees, travel, accommodation and per diems will be provided by Australia Awards in Indonesia.
Women and people with disabilities are encouraged to apply. All applications must be submitted online via this link before Monday, 1 August 2022, at 11:59 pm WIB.
For further information about application requirements, course schedule and course structure, please visit this page or email shortcourses@australiaawardsindonesia.org.
An information session will be held virtually by Australia Awards in Indonesia on 25 July 2022 at 2:00 pm WIB. This session aims to guide applicants on the application procedures, including the online application system, selection scheme and interview process. RSVP before 22 July 2022 at this link.
Share this article on:
Related Article

Back to Top