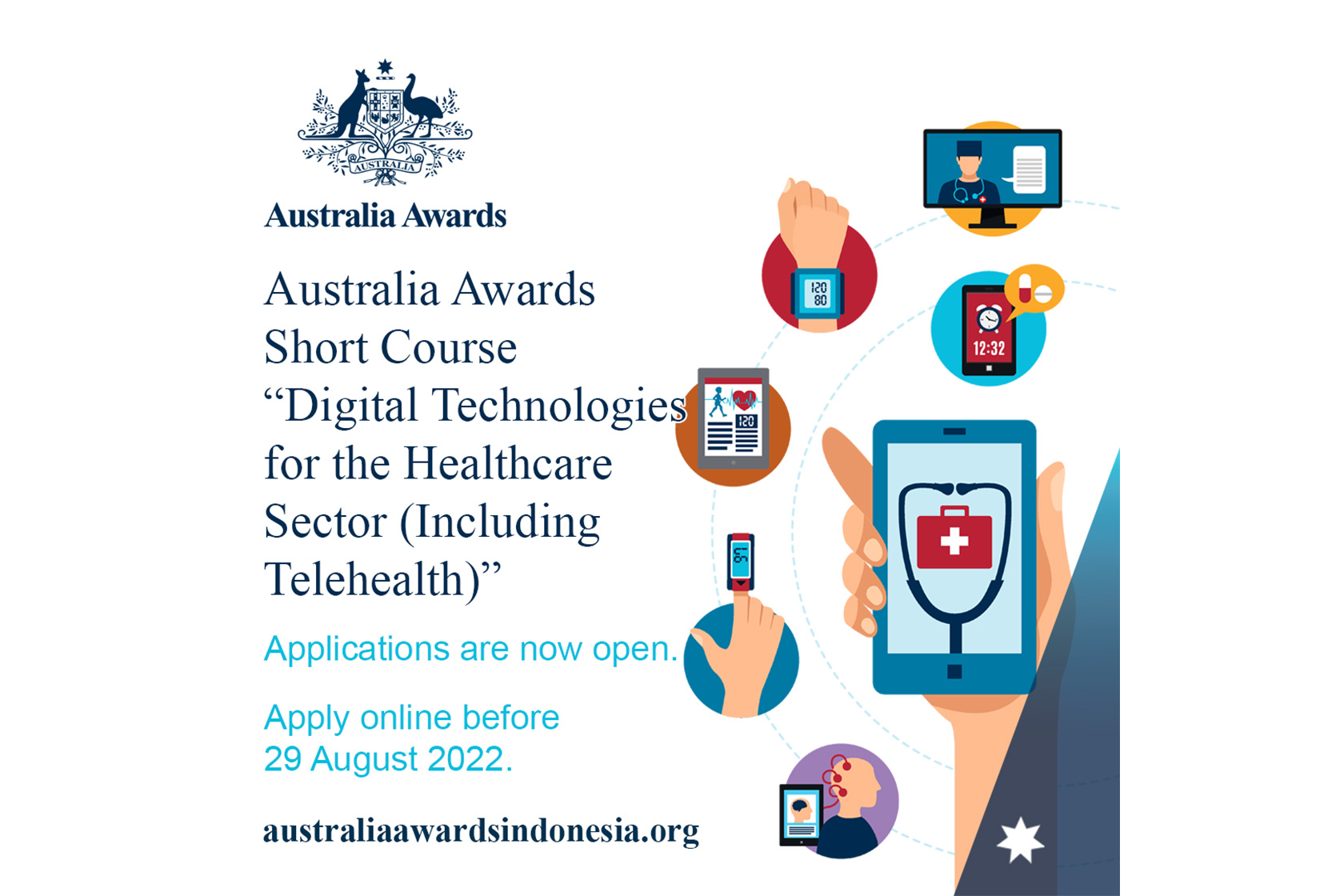 02 Aug 2022
Apply Now for the Australia Awards Short Course on Digital Technologies for the Healthcare Sector (Including Telehealth)
Are you keen to explore current and proposed future applications of digital innovations in health service delivery? Join the Australia Awards Short Course on Digital Technologies for the Healthcare Sector (Including Telehealth). The applications are now open!
The course will provide participants with opportunities to benchmark the Australian digital health care sector, including policy development, implementation and review, and develop strategies and plans to respond to the Indonesian Government's objectives in digital health, including telehealth.
The course is offered to 25 participants, targeted at Indonesian policy and planning officials from the national digital transformation office, provincial government health office officials, city and regency government health office officials, the leadership of major hospitals, and health academics at universities.
This is a fully-funded short course. All course fees, travel, accommodation and per diems will be provided by Australia Awards in Indonesia.
Women and people with disabilities are encouraged to apply. All applications must be submitted online via this link before Monday, 29 August 2022, at 11:59 pm WIB.
For further information about application requirements, course schedule and course structure, please visit this page or email shortcourse@australiaawardsindonesia.org.
An information session will be held virtually by Australia Awards in Indonesia on 15 August 2022 at 2:00 pm WIB. This session aims to guide applicants on the application procedures, including the online application system, selection scheme and interview process. RSVP before 13 July 2022 at this link.
Share this article on:
Related Article

Back to Top