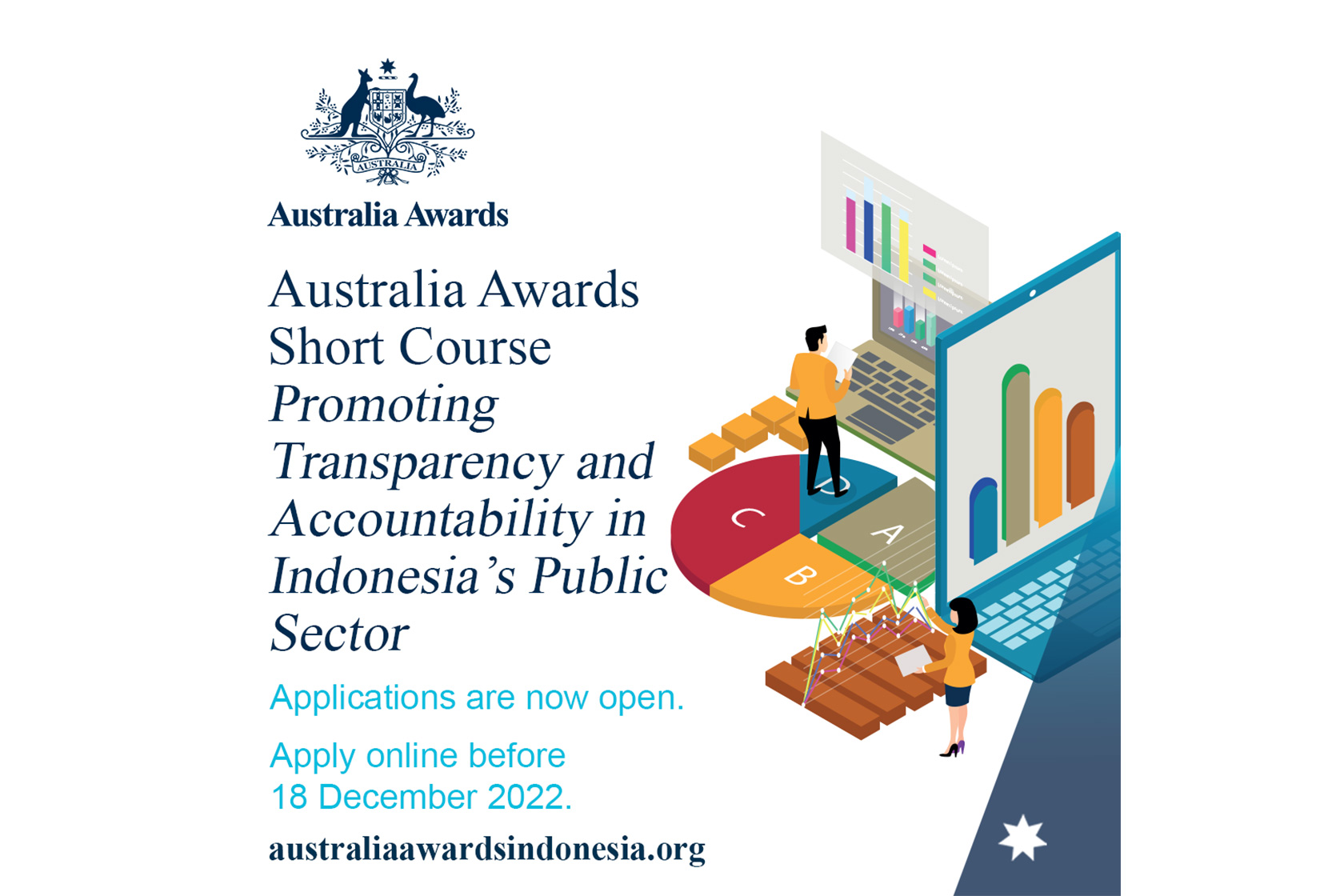 22 Nov 2022
Apply Now for the Australia Awards Short Course on Promoting Transparency and Accountability in Indonesia's Public Sector
Are you passionate about promoting transparency and accountability in Indonesia? Apply now for the Australia Awards Short Course on Promoting Transparency and Accountability in Indonesia's Public Sector.
The course aims to improve transparency and accountability in the public sector, especially in the justice and civil service sectors. The course supports the Government of Indonesia's commitments to building a clean and trusted public sector through strengthening judicial integrity, strengthening good governance and implementing transparent and accountable bureaucracy.
The course is designed for 25 representatives from national and sub-national government agencies, academia, research institutes, civil society organisations, and other relevant agencies or organisations.
Disadvantaged women and people with disabilities are strongly encouraged to apply. All applications must be submitted online by Sunday, 18 December 2022, at 11.59 pm WIB, via this link.
An Information Session will be held virtually by Australia Awards in Indonesia on 2 December 2022 at 9.30 am WIB. This Session guides the applicants through the application process. RSVP to the Information Session by 1 December 2022 at 12.00 pm WIB via this link.
Share this article on:
Related Article

Back to Top