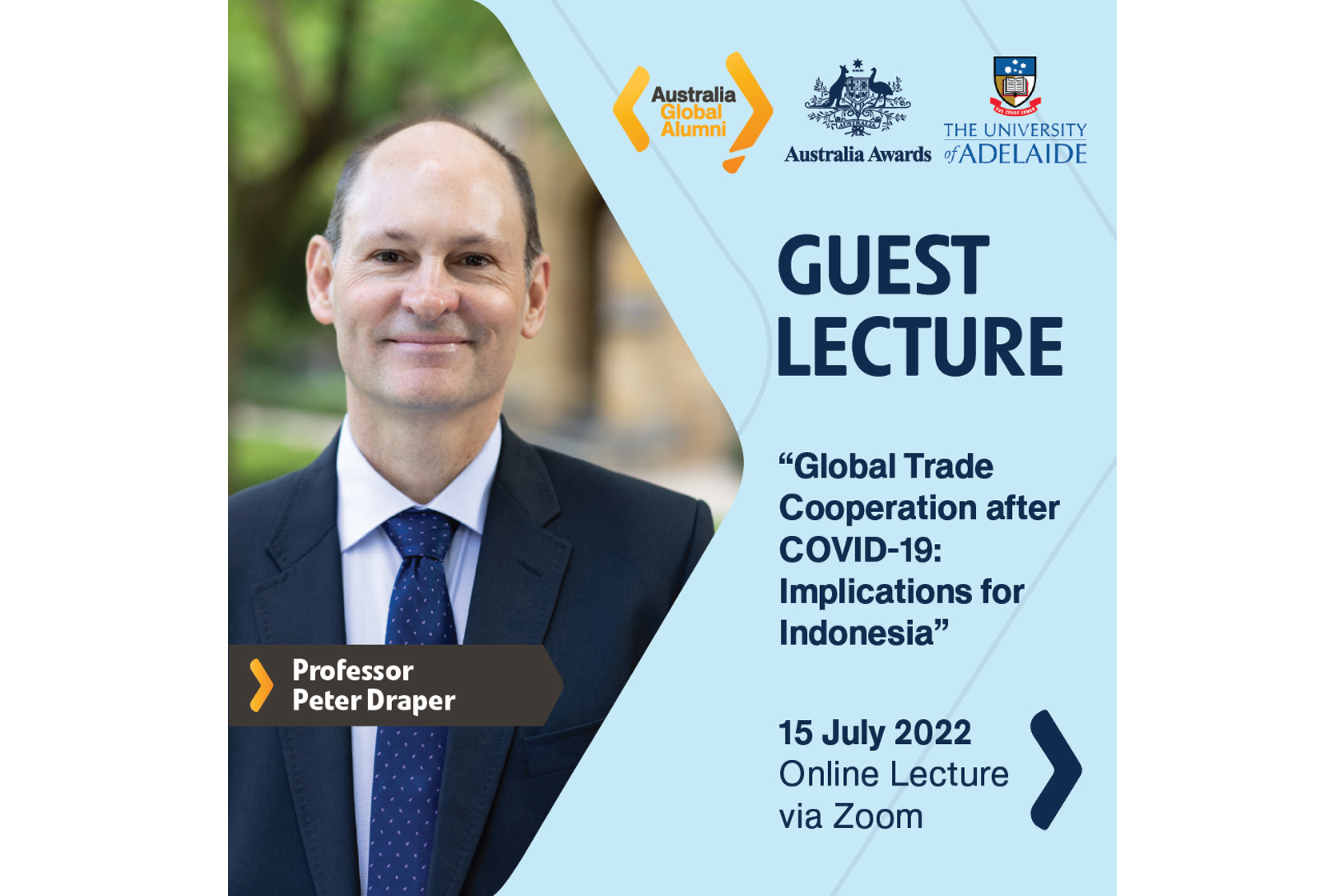 29 Jun 2022
Join Our Lecture on Global Trade Cooperation after COVID-19: Implications for Indonesia
Are you keen to learn about the challenges of global trade cooperation after COVID-19 and how Indonesia could respond to the challenges? Join our online lecture on 15 July at 2:00 pm Jakarta time, and get insights from Professor Peter Draper, the Executive Director of the Institute for International Trade (IIT) in the Faculty of the Arts, Business, Law and Economics at the University of Adelaide, Australia.
International trade cooperation is a core foundation of prosperity. By promoting access to global markets, and a variety of imports, countries are better able to optimise supply chains and enhance consumers' purchasing power. The breakdown of international trade cooperation in the 1930s contributed significantly to the rise of authoritarian governance regimes in Europe and the ensuing global conflict. In the aftermath of World War Two, many countries committed to constructing a rules-based global trading order, which continues today.
But can the system endure the serious challenges of recent years? Three issues stand out: the intensifying geopolitical contestation between the United States and China; the build-up of serious macroeconomic imbalances in the wake of the 2008-09 global financial crisis and the COVID-19 pandemic; and the accelerating climate emergency. This lecture will explain these challenges and show how the trading system responds to them and how middle-power developing countries such as Indonesia could respond.
The e-certificate for participation is available. If you are interested in attending this event, RSVP by 13 July at this link. Click here for more information about the online lecture and Prof Peter Draper.
Share this article on:
---
Related News

Back to Top