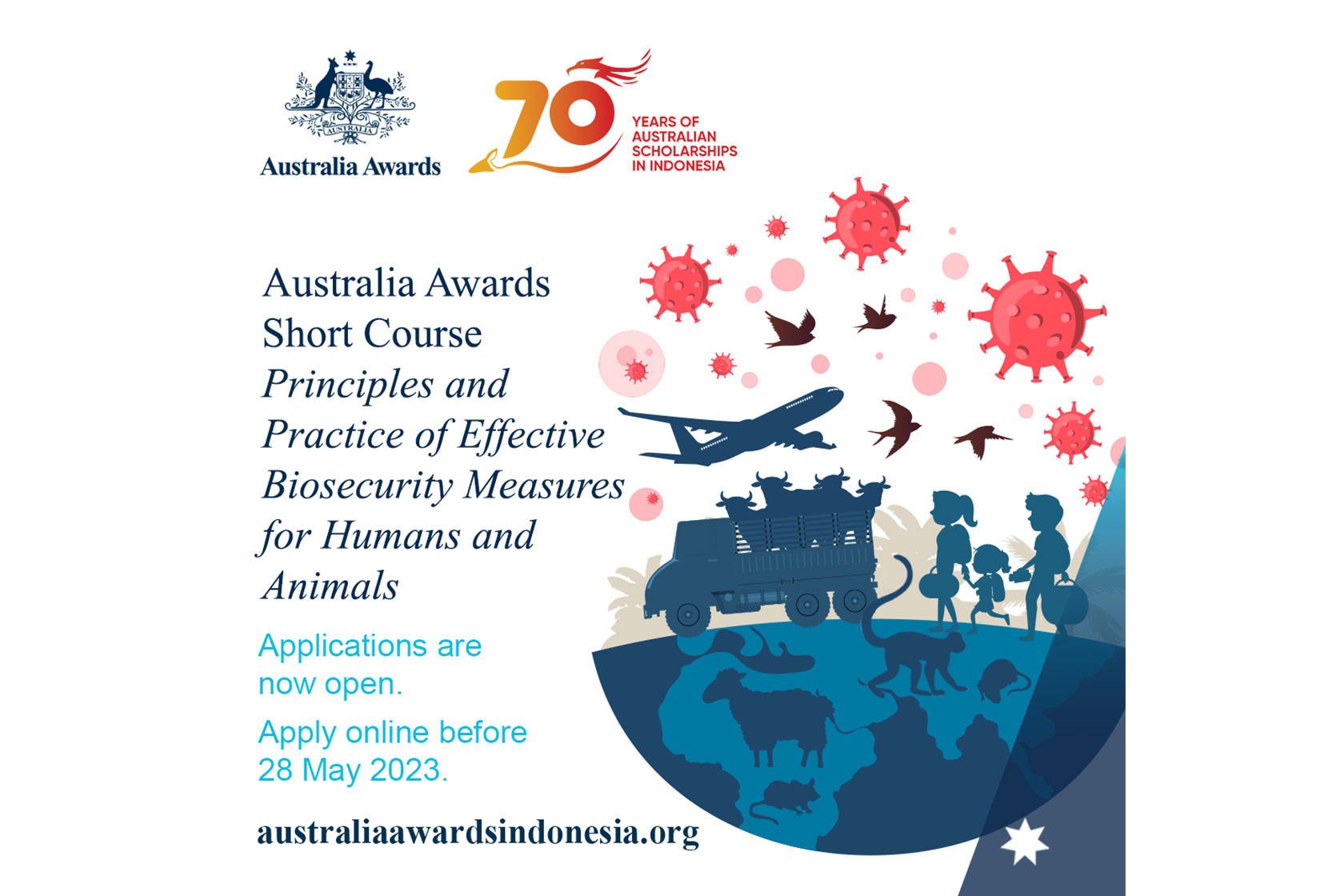 28 Apr 2023
Apply Now for the Australia Awards Short Course on Principles and Practice of Effective Biosecurity Measures for Humans and Animals
Are you a mid-career staff who makes, influences, and implements biosecurity policies for humans and animals? Apply now for the Australia Awards Short Course on "Principles and Practice of Effective Biosecurity Measures for Humans and Animals".
The course aims to provide the Indonesian Government staff who make and influence biosecurity policy and design and implement biosecurity programs with capacity building in effective biosecurity measures with exposure and linkages with Australia. This course covers the detection, prevention, mitigation and response to emerging infectious diseases and outbreaks both in human and animal populations, including wildlife.
Disadvantaged women and people with disability are strongly encouraged to apply. All applications must be submitted online at this link by 28 May 2023 at 11.59 pm WIB.
An Information Session will be held virtually by Australia Awards in Indonesia on 5 May 2023 at 2.00 pm WIB. This session guides the applicants through the application process. RSVP to the Information Session at this link before 4 May 2023.
Share this article on:
---
Related News

Back to Top