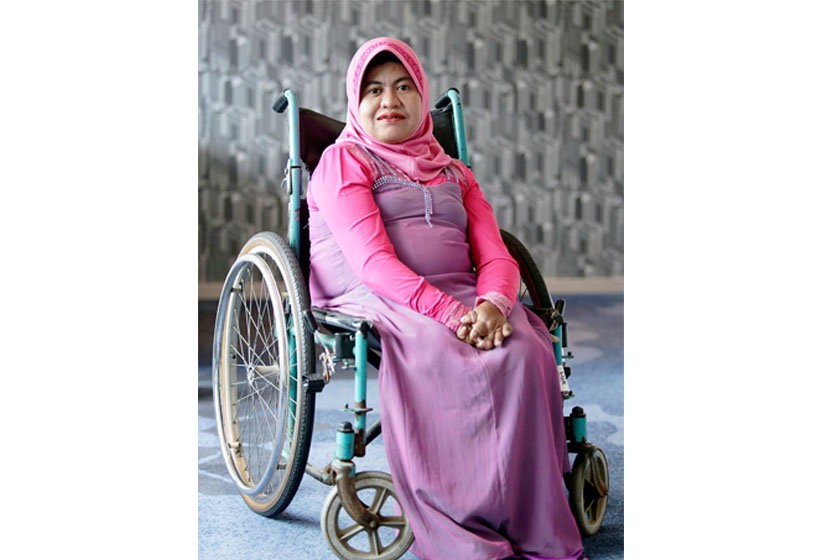 Inclusivity through recycled materials
A Training of Trainers program teaching people with disabilities how to recycle plastic and paper waste into handicrafts for income has brought inclusivity into several communities in the city of Banda Aceh and across the Aceh Besar regency. Run by Children and Youth Disabilities for Change, an organisation focused on people with disabilities empowerment, the program is funded by the Australian Government through the Alumni Grant Scheme.
"There is still stigma and misconception regarding what those with disabilities can do, including their active contribution towards the economy. We wanted to correct and change that negative perception," said Erlina Marlinda, Program Manager of Children and Youth Disabilities for Change.
Children and Youth Disabilities for Change chose repurposing waste into handicrafts to achieve the goal for three main reasons. "This is something that the participants would be able to do from home. The materials are also easily obtained, either free or at very low cost," said Erlina.
In addition, since 2009, the provincial government has established a plastic waste recycling program, which led to a market for handicrafts made from recycled materials. "We could tap into that established market. This meant that the income the participants made by selling their handicrafts could become sustainable," Erlina further elaborated.
The organisation shared the handicraft training program to families and communities and by the time training started, 50 people with disabilities—41 of them women—and six of their companions­­­­ came to participate. During the training, they were taught how to use plastic bottle caps, paper tubes and cloth rags to create fridge magnets, plant pots, ashtrays, money banks, even bags.
Children and Youth Disabilities for Change made an extra effort to ensure that a wide range of disabilities were well represented and that the program wasn't heavily dominated by only one or two disabilities. The participants were comprised of those with hearing impairment, visual impairment, physical disability and intellectual disability.
The effort to create a training module that could accommodate the needs of the participants paid off. "It was very encouraging to hear that the participants found the training to be fun, easy to remember and that the materials were easy to obtain," said the alumnus of the Organisational Leadership and Management Practices for Disabled People's Organisations (DPOs) short course ran by the University of Sydney, funded by the Australian Government through the Australia Awards scholarships program.
One concern that the participants had was not wanting to be pitied by the community. "It was very heartening to see that that was not the case," Erlina said. Customers only bought the handicrafts that met their standards.
Another form of support came from those who already sold handicrafts made from recycled materials. Instead of feeling threatened by new competition, these sellers embraced the participants and offered to teach them additional handicraft skills. "Some even expressed interest in hiring some of the participants based on merit," Erlina said.
The inclusivity didn't stop there. One participant went on to teach the newly found skills to students at a special needs school. The transfer of knowledge even went across communities. "A community of children who dropped out of schools from the Aceh Tamiyang Regency, 10 hours away from Banda Aceh, approached us, asking us to teach them how to recycle materials into handicrafts. We were very happy to do so," Erlina smiled.
The government's support has also been tremendous. "Before, the disability community had thought that the government didn't care about them, but when we approached the government for support, it turns out that it wasn't that they didn't want to, it's that the government wasn't sure of what the disability community needed," Erlina explained.
The government has agreed to help provide training for the marketing management program that Children and Youth Disabilities for Change is currently planning to help the participants gain skills to sell their work and eventually form a small and medium enterprise.
The local government also let the participants use the Work Training Hall at no cost for the Training of Trainers sessions, while the Banda Aceh Cooperative Office has extended invitation to the workshop participants to showcase their work at various government-organised exhibitions to be held every two months.
"We hope to hold seminars ourselves and form an online marketing media team to help market the handicrafts," Erlina said. Most importantly though, little by little, the stigma and misconception regarding what those with disabilities can do have changed.
Photos courtesy of Erlina Marlinda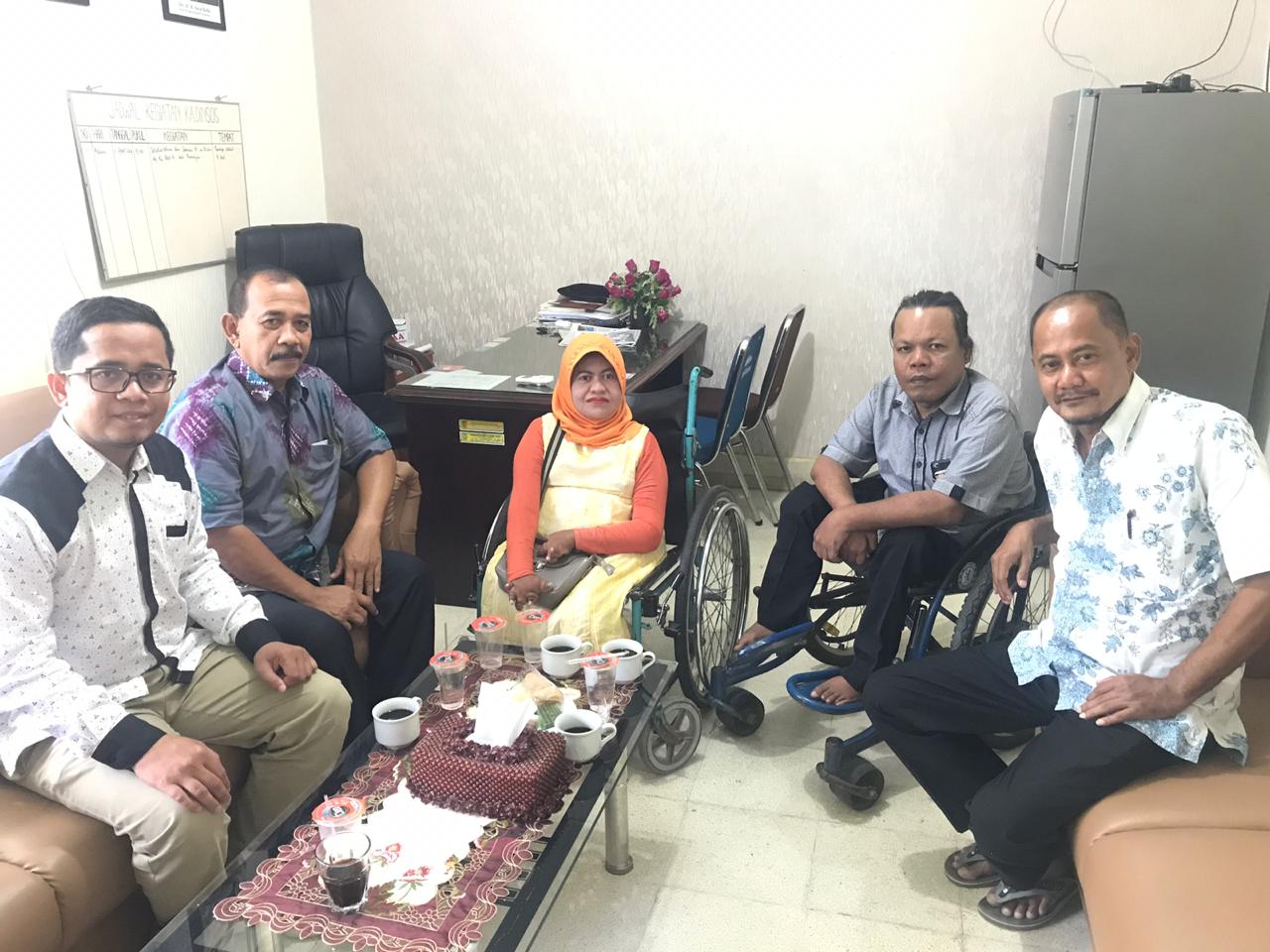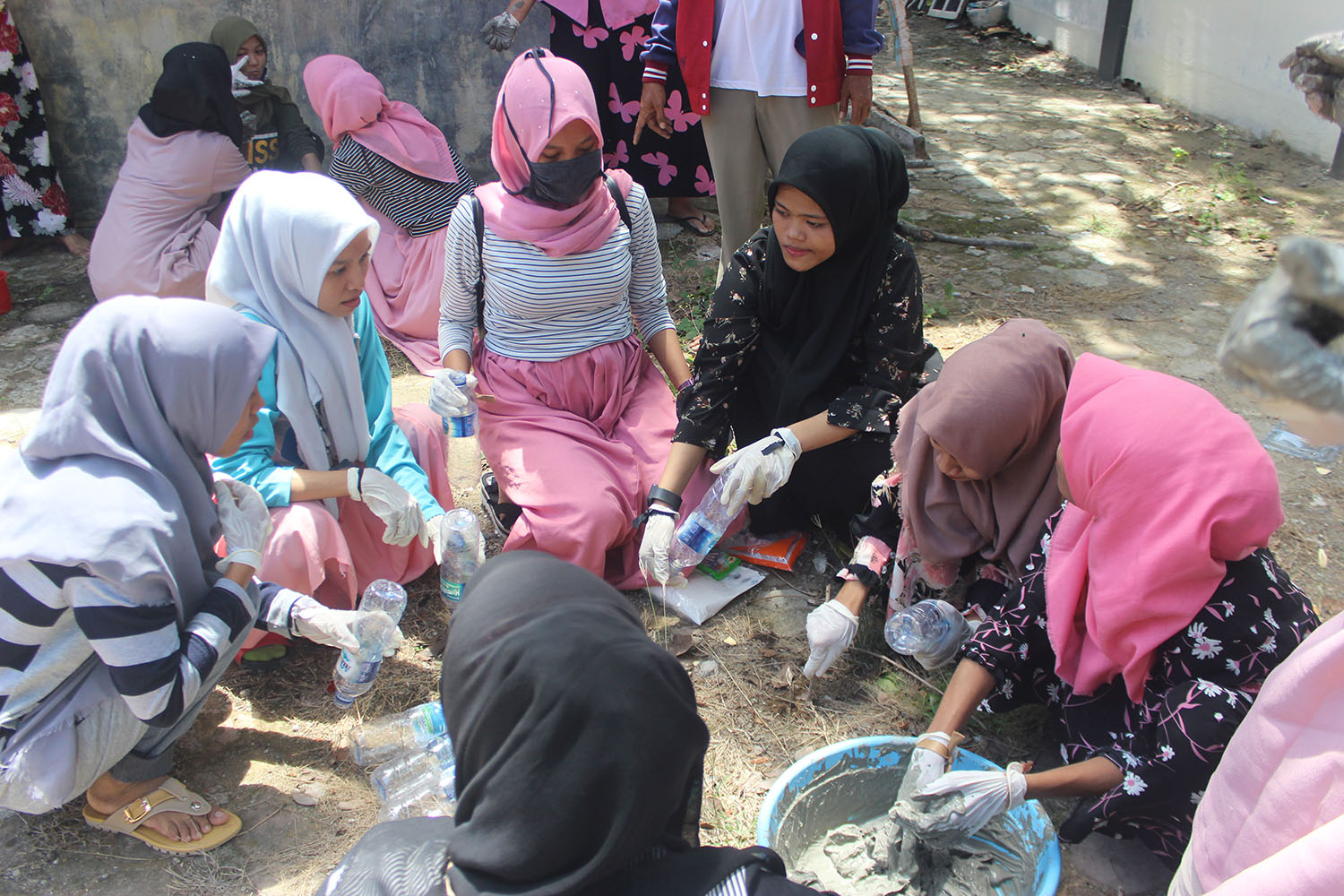 Related Article