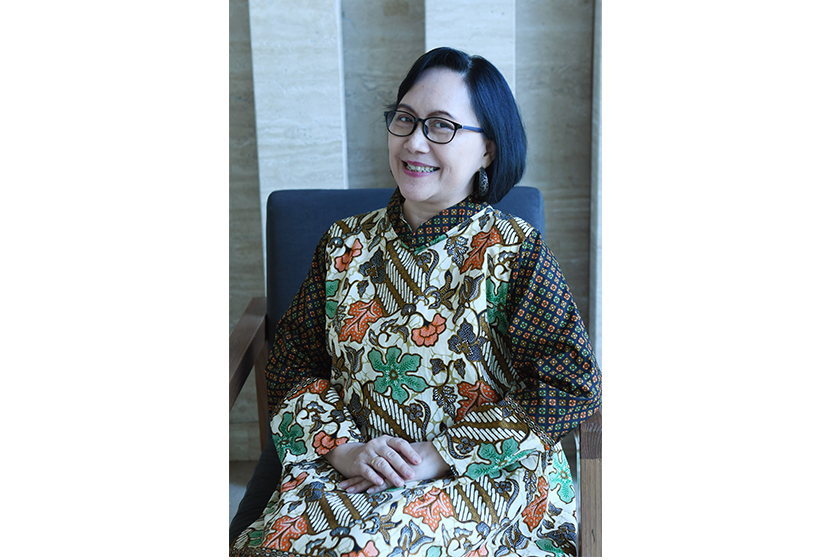 15 Nov 2019
Banding Together to Support Tolerance
Tolerance has always been an issue dear to Mathilda Agnes Maria Wowor's heart. Hilda, as she prefers to be called, is a current board member and previously Head of the Education Division of the Central Board of Management of the Catholic Women of the Republic of Indonesia, a national faith-based organisation.
Hilda, who is also a lecturer of Communication at Universitas Indonesia and Universitas Multimedia Nusantara, was awarded an Australia Awards short-term scholarship to participate in the Leadership Development for Senior Multi-faith Women Leaders course held at Deakin University in Melbourne, as part of the Australian Government's Australia Awards scholarships program. During the two-week short course, she presented a series of books that her organisation had drafted as guidelines for parents and teachers of children under five.
According to SETARA Institute, a think tank focused on democracy and peace in Indonesia, there were 160 incidents and 202 cases of violation of religious freedom across the 34 provinces of Indonesia in 2018.
"We need to be concerned about these issues of diversity and intolerance, which have infiltrated our country's education. Should we stay silent?" Hilda questioned. "We can't just stand still. We must take action to save our country."
"The first five years of a child is a golden period. We need to lay a strong solid foundation to build their characters," Hilda stated passionately. Through the aforementioned books, Catholic Women of the Republic of Indonesia hopes to provide modules and Training of Trainers programs that serve as guidelines for parents as well as teachers because it believes that understanding of diversity must start from the inside out: through families at home and supported by formal education at school.
The final draft for the guidelines is set to be finalised in December 2019 with plans to go on print in March 2020. Children activity books containing exercises focusing on diversity are in the works as well. The follow-up activity books are set for an October 2020 release. Aside from colouring activities with pictures depicting the diverse culture across Indonesia, from the traditional dresses to local lore, these activity books will also suggest activities such as visiting places of worship of another faith.
Hilda believes strongly in the power of collaborating with those of the same vision for tolerance and diversity. "If we band together, we can do something and bring about a significant change for our country, especially on the issue of fighting radicalism together," Hilda stated.
The other 26 alumni of the Leadership Development for Senior Multi-faith Women Leaders agree with Hilda. The group of alumni have kept the camaraderie and support beyond the short course and named themselves Pelita, short for Perempuan Lintas Agama (Women Across Religions), but which is also a play on the Indonesian word for 'oil lamp', a source of light. Pelita's motto reflects its philosophy: "Enlightening the Soul, Nurturing Tolerance".
Some of her fellow alumni have enthusiastically agreed to promote the books. Hilda herself provided a platform for another alumnus' project when Hilda launched her own book, Jasmine in the Garden of Diversity: Practice of Inclusive Leadership in Indonesia and Australia, fittingly on the occasion of the Indonesian Youth Pledge anniversary, which celebrates unity in diversity.
During her opening speech, Hilda stressed the importance of an inclusive and transparent leadership. "We have to see others not based on their difference, but how through these differences we can all do something that will bring positive impact for everyone."
According to Hilda, despite the Catholic Women of the Republic of Indonesia being faith-based, 70% of the communities it reaches come from other religious backgrounds. Aside from providing training for women of various backgrounds on how to start a small business, from baking cookies, how to package and market them, to financial literacy, the organisation also regularly holds buka bersama events, or breaking of the fast, during Ramadhan for the Muslim community.
The Catholic Women of the Republic of Indonesia also often work together with the local district to hold mass circumcisions for those of Muslim faith, providing the medical team and funding. "These acts of tolerance and support for those of other faith are at the grassroot level," said Hilda.
"Start from our own organisation, home, and community. Don't underestimate the small things that we can do. Grander things are born out of the small things."
Profile photo by Australia Awards in Indonesia
Other photos courtesy of the Catholic Women of the Republic of Indonesia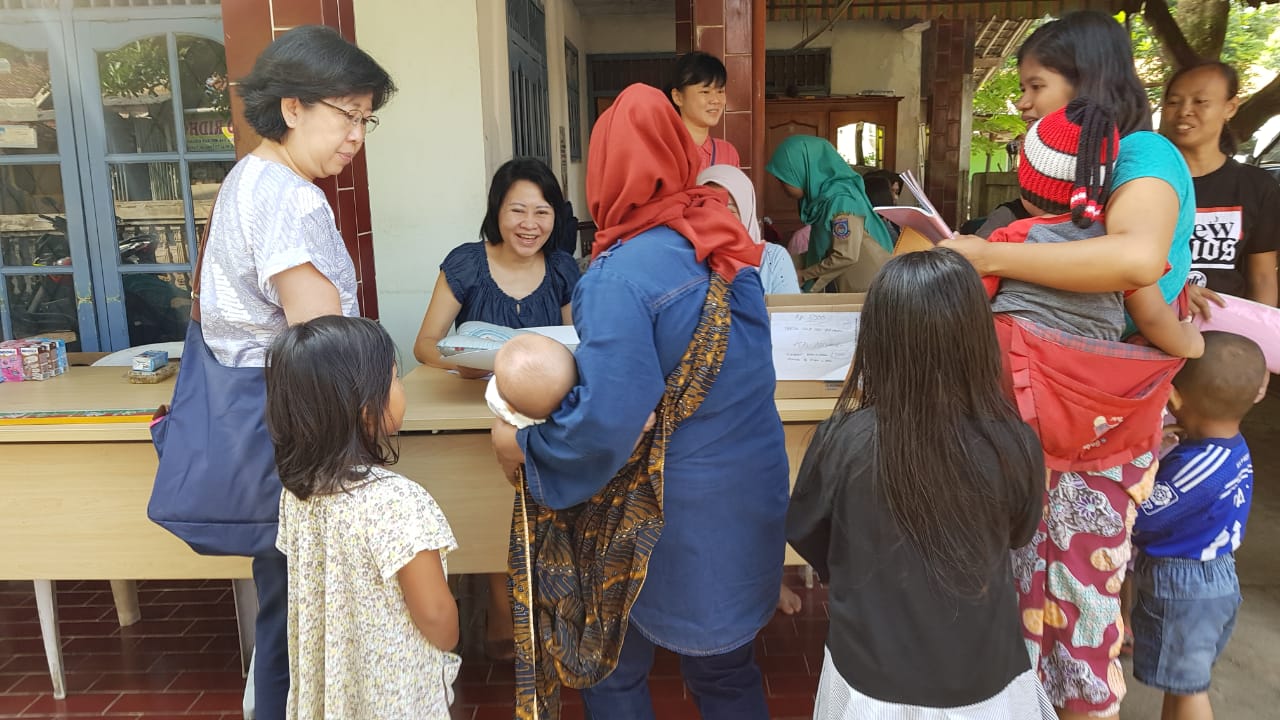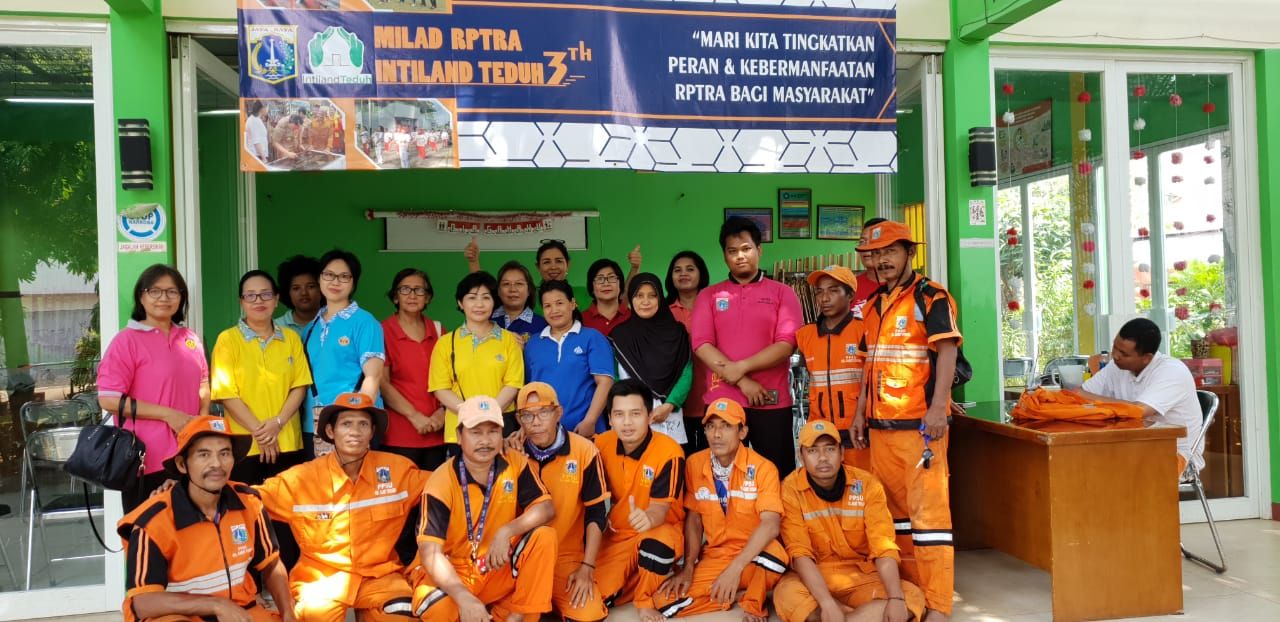 Share this article on:
Related Article

Back to Top