Conference Participation
Conference Participation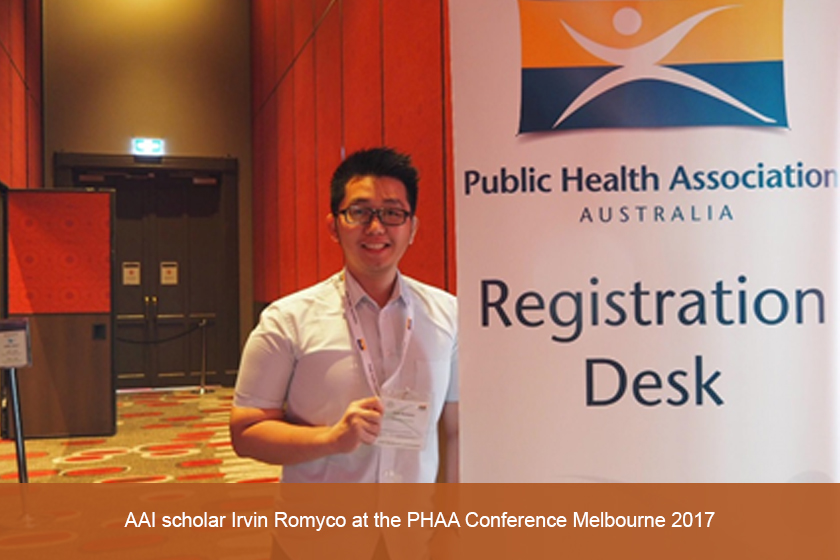 Conference funding will be on a competitive basis with an application round in March and July each year.
Applications will be assessed by Australia Awards in Indonesia in consultation where required, with the Department of Foreign Affairs and Trade and relevant external stakeholders. Key criteria in the identifying of the successful application will be the extent to which the application convinces the assessment panel of the relevance of the conference to the awardee's studies, their home organisation and the opportunity presented by the conference to establish/enhance the awardee's professional network. Maximum funding available is up to $1500 for awardees presenting at a conference and up to $1000 for non-presenting awardees attending the conference.
AAI awardees are eligible to apply for conference funding only after successful completion of first semester studies.
Applications for funding will be made prior to the conference and there is no limit to the number of times an AAI recipient may apply to the scheme. Successful applicants will, however, only be funded for conference participation, once during their scholarship.
Applications are assessed on the following criteria:
No failed courses in preceding semesters;
Suitability of the conference to the AAI awardee's focus of studies;
Contribution of the conference to establishment or enhancement of the awardee's professional network;
Support of application by the university Student Contact Officer or Supervisor (for PhD awardees only, presenting at an international conference).
Funding will be granted on the expectation that a report of approximately 400 words will be provided to AAI detailing the professional linkages that were formed or enhanced by attendance at the conference. Your report will need to be of a quality which will be suitable for AAI reporting and for media releases by DFAT. Have a read beforehand of Page 20 within the Australia Awards Global Strategy (On Award Engagement) which will help to guide your report: http://dfat.gov.au/about-us/publications/pages/australia-awards-global-strategy.aspx
For more information on Conference Participation you can also send an email enquiry to: OAEenquiries@australiaawardsindonesia.org