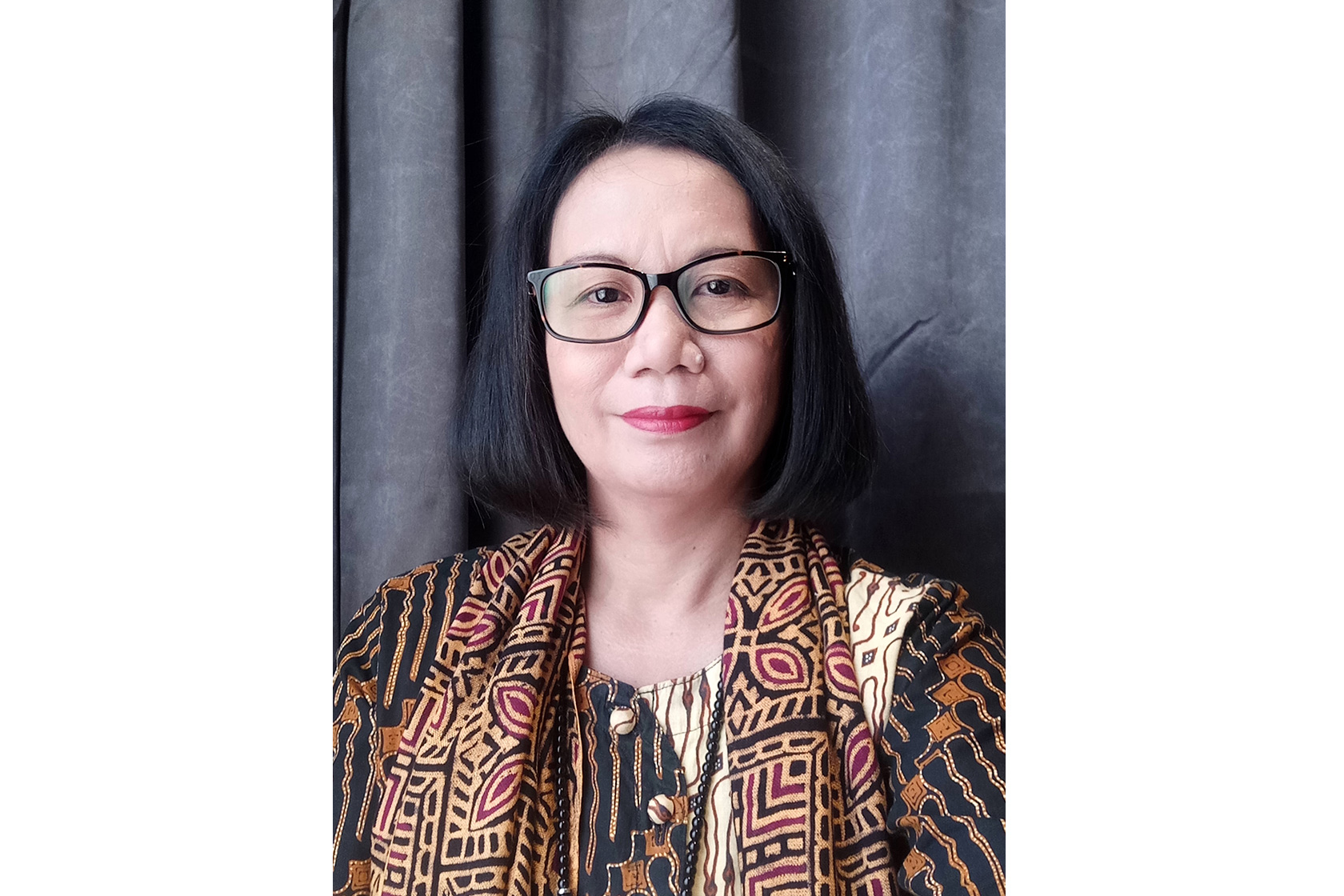 23 Mar 2023
Lusia Palulungan: Women's Empowerment as the Foundation of Leadership
The fight for gender equality and women's empowerment is a multi-faceted endeavour. Lusia Palulungan, women's rights activist and Program Manager at BaKTI, the Eastern Indonesia Knowledge Exchange Foundation, believes that to create a sustainable impact for the cause, one must ensure accessibility and build strong leadership.
Lusia's view on women's leadership was inspired by her experience at the Australia Awards Short Course on Organisational Leadership and Management Practice for Non-Government Organisations Empowering Women, held at the University of Sydney in 2015, funded by the Australian Government.
At the time, Lusia was the Program Manager of MAMPU (the Australia-Indonesia Partnership for Gender Equality and Women Empowerment). This BaKTI initiative aimed to increase the accessibility of vital government services and programs for women to achieve gender equality and women's empowerment.
During the short course, partners of MAMPU defined what women are as leaders, how women should then lead, and how their leadership can foster other women leaders.
"At its core, true leadership is an individual's character, and there is no limit to how one can inspire others even through the simplest of interactions," said Lusia, who has fought for gender equality and women's rights for 25 years, including through legal aid.
According to Lusia, leadership does not need to be defined within the confines of an organisation. One can lead their family and their community.
More importantly, one can lead for themselves. By knowing their rights, women are able to develop critical thinking skills, make informed decisions, and avoid exploitation, thus fostering the characteristics of a leader.
"To empower a woman is to lay the foundation of women's leadership,"Lusia said. "For when she is empowered, she has the strength and character to lead."
Lusia first became aware of the complexity of gender equality and women's rights issues working at the Indonesian Women Empowerment Legal Aid (LBH-P2i) as a fresh graduate of the Faculty of Law at Universitas Hasanuddin in 1997.
To better understand gender issues, Lusia later pursued a Masters in Gender Study and Development at her alma mater.
Her dual background in law and gender studies has enabled Lusia to understand the regulations and laws pertaining to women's rights. She has served as a consultant, advisor, and subject expert for many projects concerning legal issues affecting women and children.
Together with her fellow South Sulawesi activists, in 2002, Lusia established LBH APIK Makassar (now LBH APIK Sulawesi Selatan). The legal aid organisation aims to assist women victims of violence and foster legal empowerment, equipping women to better understand their rights and access to justice.
In 2018, the group of activists established Yayasan Dewi Keadilan (the Goddess of Justice Foundation), focusing on women's access to public services and rights to encourage economic empowerment. Lusia remains active as an advisor at the foundation.
In 2019, Lusia and several members of Srikandi GMKI—a group of women from the Indonesian Christian Student Movement—founded Yayasan Rumah Mama South Sulawesi (Mother's Home Foundation), improving work opportunities within the informal sector. The group also educates women about their rights, so they do not fall victim to exploitation or unknowingly become perpetrators.
"The purpose of these foundations is not only to increase women's awareness of accessibility and their rights but also to serve as a stepping stone for future leaders," reiterated Lusia, who serves as Head of Board and Director at Yayasan Rumah Mama.
In September 2021, women's rights activists formed the Network of Women's Rights Defenders for Victims of Sexual Violence, of which Yayasan Rumah Mama is a member. With the support of the Australia-Indonesia Partnership for Justice (AIPJ2) through Yayasan Rumah Mama, the network advocated for the Bill on Sexual Violence Crimes by providing legal drafts and input to the Ministry of Women Empowerment and Child Protection and members of the House of Representatives.
Lusia and her fellow activists are appreciative of the bill, which was passed into law in April 2022. Still, they are also cognisant that continuous monitoring and advocacy of its implementation is a crucial next step in ensuring the new laws protect women's rights.
Lusia is currently the Program Manager of INKLUSI (the Australia-Indonesia Partnership Program Towards an Inclusive Society). This BaKTI initiative aims to promote inclusive social, cultural, economic, and political development in Indonesia, particularly for marginalised groups, including women.
In February 2020, Lusia contributed as co-editor and co-writer to Women, Patriarchal Society & Gender Equality, a book published by BaKTI with support from MAMPU.
Share this article on:
Related Article

Back to Top