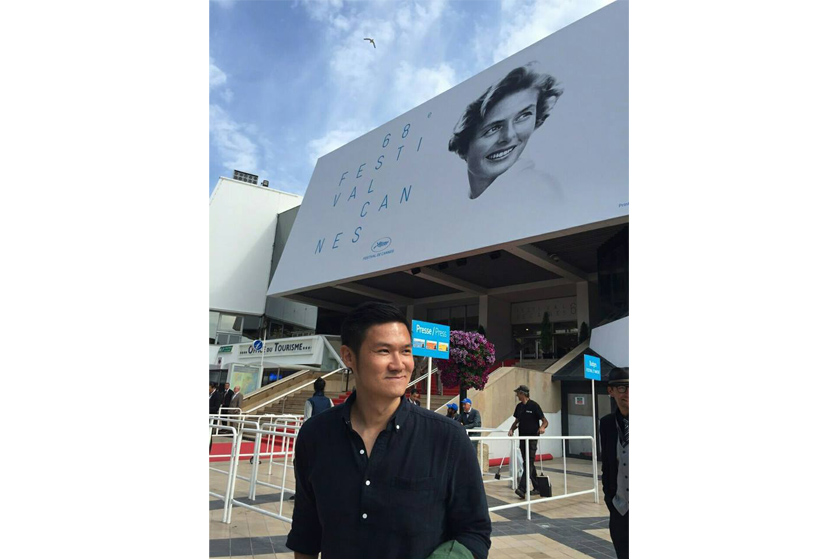 13 Jan 2017
Filmmaker Aoura Chandra on the Profound Power of Storytelling
Indonesian filmmaker Aoura Lovenson Chandra's love of film stems from its capacity to bring meaningful stories about the human condition to life. He has built a reputation in recent years as one of Indonesia's most talented filmmakers, producing the inspirational dramas "Negeri 5 Menara" (The Land of Five Towers), "Gue Kapok Jatuh Cinta" (I've Had Enough of Falling in Love), "Laura & Marsha" and the psychological thriller "Killers".
Aoura's passion for film began when he was four years old and progressed from watching classic cartoons to feature films. Perhaps surprising to some, his parents fully supported his passion for cinema, including his father, Ade Chandra, who was a world champion badminton player in the 1970s and 1980s. One of the biggest movies of the 1980s, the musical "Grease," was one of Aoura's favourites growing up.
In line with his cinematic interests, Aoura earned a bachelor's degree in art from the University of Technology Sydney in 2004. The 2010 winner of the Australian Alumni Award Outstanding Young Alumni Award, Aoura attributes much of his success as a filmmaker to his experiences living and studying in Australia.
"I was exposed to a lot of literature, which is the basis of filmmaking," he says of his time in Sydney.
"I'm very grateful that during my uni years, we learned a lot about storytelling and the history of cinema itself. Of course, camera angles, special effects, lighting or photography also play a big part in filmmaking, but at the end of the day, it will always be about storytelling."
Between university classes, Aoura found time to be broadcaster and producer for Radio Duta Nusantara, the only Indonesian community radio station in Sydney. His first film "Satu Untuk Satu" (One for One) was screened in Jakarta and Sydney while he was studying in 2004.
By the time Aoura returned to Indonesia in 2005, the domestic film industry was bouncing back from a gloomy period in 1990s caused by the popularity of counterfeiting, cheap television dramas and strong international competition. Aoura's second film, "Gue Kapok Jatuh Cinta" (I've Had Enough of Falling in Love) was released one year after he graduated.
Aoura has found that with each film, he learns something different about creating films for Indonesian people.
"In 'Negeri Lima Menara' (The Land of Five Towers) I learnt about preferences of the Indonesian audience and how to reach out to them, while in the psychological thriller 'Killers' I worked with a foreign studio, and learned about market exposure and international distribution."
The film "Negeri Lima Menara" is based on a best-selling Indonesian novel and attracted 830,000 ticket sales at the local box office.
Aoura is now working on a new film project with his company Million Pictures, in collaboration with the Korea-based CJ E&M, Asia's leading content and marketing company. The family-oriented adventure film is expected to be released in late 2018.
Apart from filmmaking, he is also seizing opportunities in the rising digital media sector. After selling his online company Muvila.com to Singapore's Media Corp in recent years, he co-founded the FAMOUS.ID Network, a Multi-Channel Network (MCN) that strives to empower creators and take Indonesia's online video industry to the next level.
Aoura sees FAMOUS.ID Network not purely as a technology start-up. "We have a strong background in media and our commodity is content," the 35-year-old Aoura says. "Films and MCN are surprisingly very similar. We basically work with creators of content on YouTube and Instagram to help them grow their audience and grow their businesses."
"We focus on creating viral content, music and gaming." His projects include the Cameo Project viral comedy videos and the web series Axelerate The Series, featuring Chicco Jerikho, Keenan Pearce and Arifin Saputra.
"Now I divide my time between filmmaking, which is more elaborate and comprehensive, and creating content for MCN," Aoura says. "I think the new breed of filmmakers or content makers also come from the digital media."
The Indonesian film industry in recent years is entering a new era, winning back the hearts of moviegoers and dominating the cinemas again. Aoura advises aspiring filmmakers to be ready to grab the opportunities. "You have to own a solid mentality and get rid of the ego," he says. "Be a collaborative filmmaker, because film is not just one man's work of art, it is the combined efforts of one hundred people."
For Aoura, as long as he can, he hopes to do what he loves most: storytelling.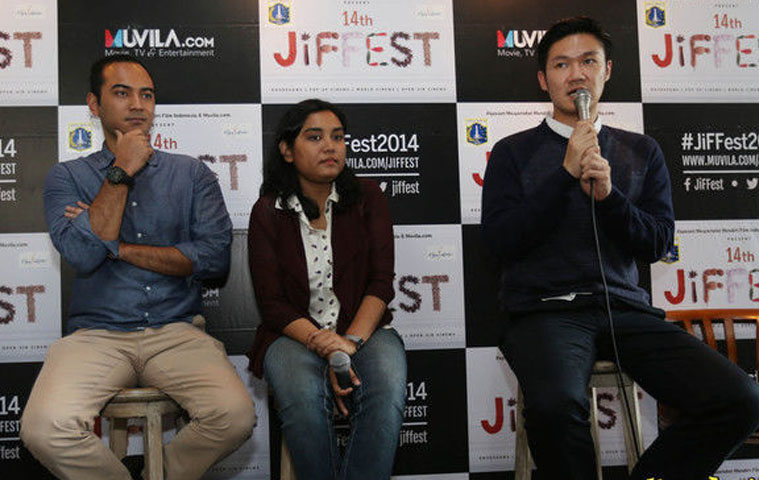 Share this article on:
Related Article

Back to Top