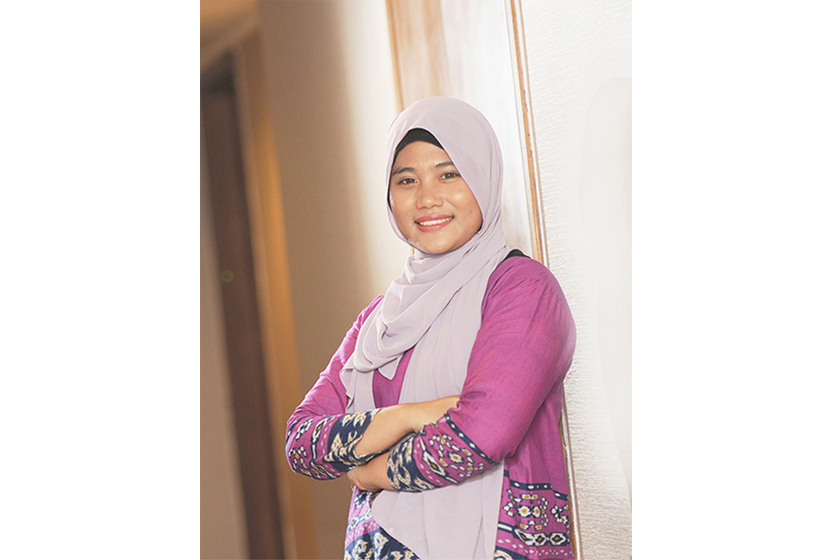 28 Dec 2017
Young Indonesian Engineer Aqmarina Andira Teaching The Art of Storytelling
Colourful paints and poetic words swept through the National Library as children rediscovered the lost art of letter writing during a recent literacy festival in Jakarta.
Nine-year old Michelle Cempaka applied red ink to her poetry, which articulated her goal to become a doctor. Outside, a group of young people was practicing their monologue of published letters by the feminist hero Kartini. In another classroom, a group of secondary students painted empowering messages on brown paper bags.
"They get to go home with the brown paper bags adorned with calligraphies of positive messages," said Aqmarina Andira, founder and head of Rumah Cerita, a non-profit group that organised the two- day Jakarta Story Festival (Festival Cerita Jakarta) on 16 – 17 December 2017.
A recipient of the 2017 Alumni Grant Scheme, 28-year old Andira is the brainchild of this festival. Around 200 youths and children gathered to learn from professional writers, journalists, and poets through discussions and workshops. Under the theme "Dream a Little Dream of You," they also learnt the importance of critical thinking, social awareness, compassion, creativity, as well as confidence. The festival consisted of 15 workshops, five sharing sessions and three special programmes.
Storytelling is overlooked as one of the key factors that can determine the future success of the young generation in Indonesia, Andira says. But the most fundamental skill, she insists, is the ability to articulate ideas.
"Storytelling is very critical to construct your ideas. A lot of the time young people have great ideas in our minds, but we are not necessarily well-equipped in articulating those ideas," said Andira, who did her Bachelor degree in Industrial Engineering at the Institute Technology of Bandung.
"Indonesian youths and kids have great imaginations, but based on my experience, there aren't many syllabuses out there (in Indonesia) that teach us how to express our ideas."
The idea of the festival was first conceived following her internship at Sydney Story Factory in 2013, while undertaking her Masters in Publishing at the University of Sydney. Upon her return to Indonesia, she established Rumah Cerita, a social entrepreneurship group that aims to promote reading and writing among Indonesian youth. The group also advocates soft skills of social awareness and compassion.
In recent years, she has spearheaded numerous literature festivals such as the 2016 ASEAN Literary Festival, involving more than 100 children and 150 volunteers, and the Jambore Nasional Festival at the 2017 ASEAN Literary Festival, which attracted more than 2,000 students from the region. Her organisation has also sponsored two Indonesian students to travel to Japan, to learn about technology and innovation, in a joint-program with the Indonesian Students Association in Japan.
Despite her formal training in engineering, literature has always been her true passion. As a teenager Andira grew up in many cities throughout Indonesia, and though she never had trouble fitting in with new environments, devouring literature was her way to cope with the changes. One of her early favourite works was 'Looking for Alibrandi' by Australian author Melina Marchetta, a coming of age novel set in Sydney. Told from the perspective of an Italian immigrant teenager, the novel deals with familiar issues faced by young adults such as alienation and peer pressure.
"A good story not only needs to be relevant, but it must be relatable and stimulate the mind of the reader," said Andira, who also admires the works of award-winning author Jhumpa Lahiri.
Asked about her educational experience in Australia, she said she was mostly impressed by the digital library system, which allowed her to locate and access research materials remotely.
"The library has its own mobile phone application where you can easily locate the books and literature for your subjects. We (in Indonesia) already have quite a good collection of books but the accessibility to find the books is not as good as in Australia," said Andira.
Her study in Australia also gave her a thorough understanding of the publishing world, prerequisite knowledge for every good writer to succeed in the relatively complex industry, she added.
But life is not just about books and stories for Andira. Her other hobbies include mountain hiking, and she has scaled at least four of Indonesia's seven summits, including Mount Rinjani and Semeru.
Andira hopes to publish her own stories in the future and build a full-time career in the literature industry. But for now she is quite content to keep her engineering job at a leading telecommunication company and she actively blogs at http://inandira.com
Are you an Australian alumnus who is keen to create your own impact and apply your studies to the real world? Send your proposals to apply for the Alumni Grant Scheme Round 1 2018; open now until 20 January 2018. For more information and the application form, please visit: https://www.australiaawardsindonesia.org/content/169/15/alumni-grant-scheme?sub=true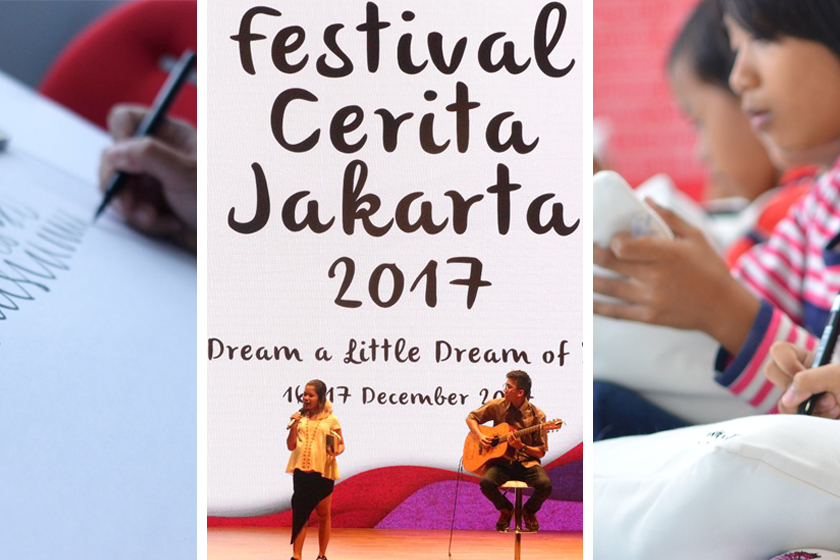 Share this article on:
Related Article

Back to Top