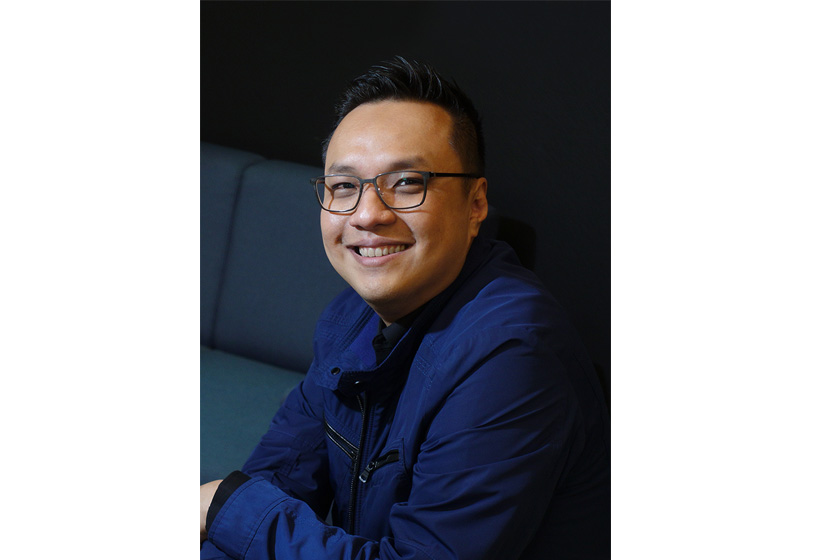 18 Apr 2018
Andy Zain Imagines Future of Fintech Collaboration
Winner of the 2018 Innovation and Entrepreneurship Award
Alumni Awards winner in Innovation and Entrepreneurship, Andy Zain, 45, sees a bright future for collaboration between Indonesia's fintech entrepreneurs and Australia.
The founding partner and Managing Director of Kejora Ventures, a startup accelerator, tech company builder, and one of the key investors in the industry, says there's no better industry to pave way for more collaboration than fintech.
"Not necessarily in terms of funding, but more so in terms of networking and mentorship. We could learn so much from each other," Andy said.
"If you want a fledgling new industry to push forward, you have to collaborate. We could learn from Australia's best practices, and Australia could have the opportunity to do a case study on how to enter an emerging market."
In recent years, Indonesia has seen a massive increase in fintech entrepreneurs. Between 2013 and 2017, Indonesian fintech startups have enjoyed $72.12 million in funding, according to the Tech in Asia Database. The e-commerce market itself is estimated to reach $167.42 billion by 2020.
In 2015, Andy was among the venture capitalists and industry leaders who realised the need for a formal organisation to exchange ideas and best practices, and Asosiasi FinTech Indonesia (AFTECH, the Indonesian FinTech Association) was established.
In November 2017, Andy was part of the AFTECH delegation that visited Australia to establish collaboration. The visit resulted in a signed agreement between AFTECH and FinTech Australia to create a network between entrepreneurs in both countries.
Set to open in June 2018 is FinTech Space, a 1,400-square metre co-working space in Jakarta, which is a collaboration between AFTECH, the Indonesian co-working space UnionSPACE, and the specialised fintech co-working space in Melbourne and Sydney, Stone & Chalk.
Andy graduated with a MBA from Monash University in 1999.
"I was actually surprised when I received news of having been awarded the Innovation and Entrepreneurship Award considering I graduated almost 20 years ago," Andy laughed. "I am grateful for it, though. I've always thought of what I can do for Indonesia and Australia."
"I learned a lot from my experience while in Melbourne. It's such a melting pot where one learns to adapt meeting all different kinds of people, which is particularly relevant if you work in an emerging industry."
His proudest achievement has always been having played a part in establishing the startup ecosystem in Indonesia.
Kejora Ventures has been the launching pad for almost 40 companies, creating jobs for over 3,000 employees. Kejora Ventures' office in the Jakarta suburb of Slipi—referred to by some as Slipicon Valley––is currently the largest startup campus in Indonesia, hosting 600 people from 11 countries, all working on their own startups.
Andy is also the Director of the Founder Institute in Indonesia, which trains new and seasoned founders on the current best practices for building the next generation of companies in four-month programs run in more than 20 cities worldwide.
The programs have given birth to over 50 startups in Indonesia alone in the past seven years. Andy was awarded the Founder Institute's Best Ecosystem Builder in Asia in 2015 and Best Director in Asia in 2017.
It is clear just how passionate Andy is about mentoring young Indonesian entrepreneurs and startup founders. "Imagine what industries we could explore and build next after fintech," he smiled. "There's logistics, healthcare, blockchain. The possibilities are endless."
Share this article on:
Related Article

Back to Top