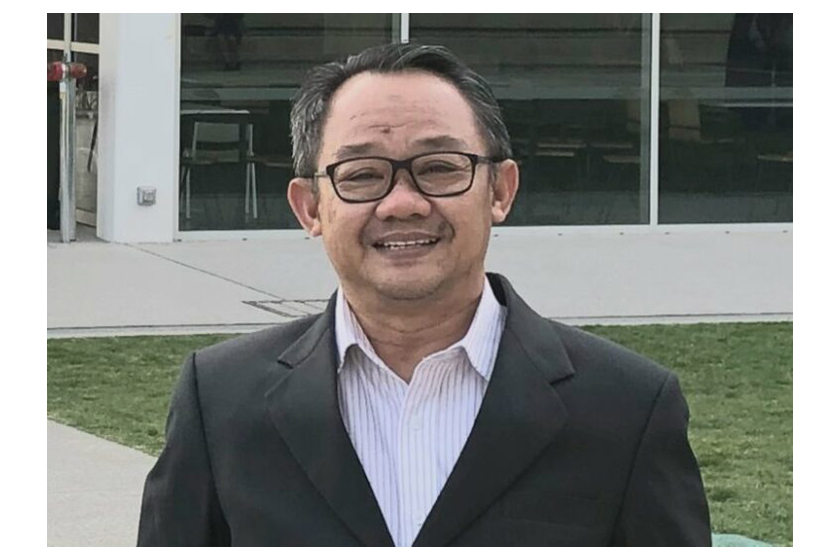 06 Jan 2021
The Australian ties helping Muhammadiyah's response to COVID-19
Muhammadiyah, one of Indonesia's major Muslim organisation, is playing an important role in helping Indonesians through the COVID-19 crisis. Since the pandemic started impacting Indonesia in March 2020, Muhammadiyah has designated more than 80 hospitals, directing 70,000 volunteers and more than 300 billion rupiah (AU$28.8 million) to the response nationwide.
The Muhammadiyah Covid-19 Command Center (MCCC) was immediately set up to assist Indonesia's government. It supplies daily necessities and vitamins to Indonesians impacted by the pandemic, and provides COVID-19 rapid and swab tests. The organisation also distributes personal protective equipment to medical workers and cleans and disinfects public facilities. Muhammadiyah has issued religious fatwas related to how to pray safely amid the pandemic.
At the centre of this work is Muhammadiyah secretary-general, Mr Abdul Mu'ti, 52. Mr Mu'ti, whose five-year term is set to end this year, has been responsible for steering Muhammadiyah's programs and coordinating how they can play the most effective role in the country's COVID-19 response.
As an Australian alumnus, even prior to the pandemic, Mr Mu'ti helped strengthening the organisation's priority partnerships with Australia in the fields of education and social services. Muhammadiyah has become an important partner for the Department of Foreign Affairs and Trade for providing community-level support in responding to the global coronavirus outbreak.
In July, the Australian government stated that it would provide AU$2.2 million to the disaster management agencies of Muhammadiyah and Nahdlatul Ulama to support the organisations respond to COVID-19. The funding will support community-based prevention activities, building local capacity and ensuring food security for households whose livelihoods have been disrupted by the pandemic.
"I think the role of the Australian Government is quite important in relation to handling this pandemic," he said.
He added the Australian Government has been involved in capacity building programs for Muhammadiyah's volunteers and helped prepare Indonesia's disaster mitigation curriculum.
Growing up in Kudus regency, in Indonesia's Central Java province, Mr Mu'ti dreamed of pursuing his higher education in Australia. He listened to Radio Australia broadcasts in order to help him learn English as a junior high school student, recalling hearing the sounds of the kookaburra, an Australian bird.
In 1995, he won a scholarship from the Australian Government to study a Master's degree in education at Flinders University in Adelaide. He also participated in the inaugural Australia-Indonesia Muslim Leaders Exchange Program in 2002, which allows young and emerging Indonesian Muslim leaders to see more of Australia's multicultural society, boosting the people-to-people exchanges between the two countries. Mr Mu'ti has been involved in various interfaith dialogue forums at home and abroad since then.
"I think it was the answer from God for my dreams [that I had] since I lived in the village [in Kudus]," he said.
Mr Mu'ti said he had a "very meaningful" experience as a student in Australia and believes it has been beneficial in his work to support the response to COVID-19 in Indonesia.
The English skills that he attained while in Australia have benefited his interactions with Australian partners. While in Australia, Mr Mu'ti became president of his university's Islamic student association, meeting Indonesian and other international students and expanding his network. The various interfaith and youth programs he attended has helped him grow.
"Being an Australian alumnus and perhaps also because of my language skills may be some of the factors that made my involvement and my experience studying in Australia so meaningful for strengthening [relations]," he said. "Not just related to [ties between] Muhammadiyah and Australia, but also [Muhammadiyah's] engagement with various organisations in Australia."
Mr Mu'ti said Muhammadiyah's partnership with Australia is "quite extensive in various fields," especially in education and health.
"Since 2004, when Indonesia was affected by the tsunami and then after various natural disasters in Indonesia, Australia was one of the governments abroad that has helped and collaborated with Muhammadiyah," he added.
Mr Mu'ti and Muhammadiyah are keen on taking the ties between the two countries further, calling for more long-term exchanges between peoples of both nations.
"Muhammadiyah can be a priority for relations between Indonesia and Australia, especially on routes that are second track diplomacy [in nature]," he said, referring to international diplomacy involving groups of individuals and other non-governmental actors in a non-political means.
"I can say that my current achievements cannot be separated from the educational experience during my studies in Australia," he added. "It's really meaningful and it's really changing the future of my life."
Photos courtesy of photographer Zainal Abidin of Muhammadiyah.
Share this article on:
Related Article

Back to Top