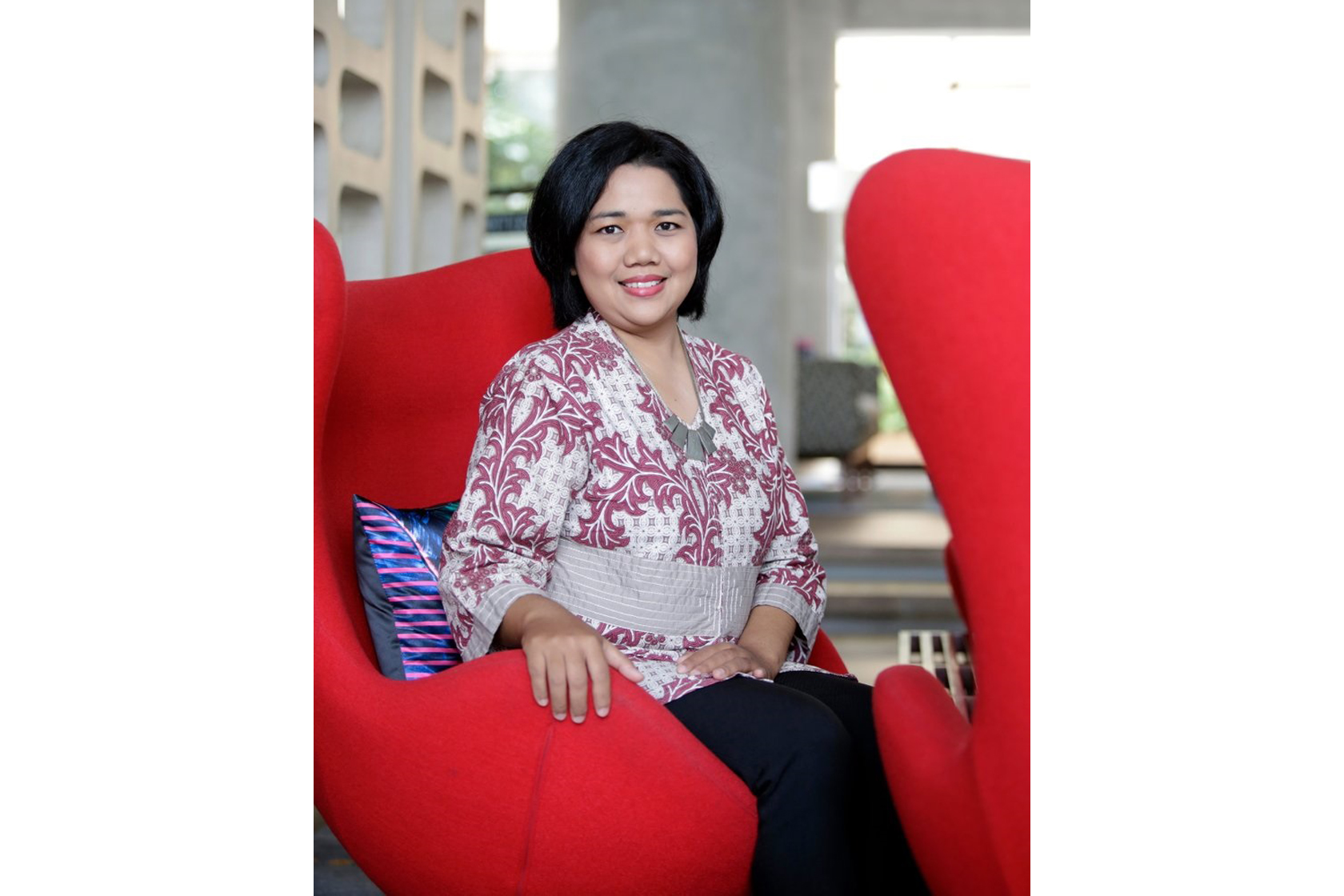 18 Jul 2022
Dirgarini Subagyono Puts Use Board Games to Make Studying Chemistry in High School Fun and Enjoyable
Surrounded by the subject of chemistry from childhood, Dirgarini Subagyono eventually found herself enchanted by the matter. With backgrounds in chemistry, both of her parents worked in the laboratory of Dirgahayu Hospital in Samarinda, the capital city of East Kalimantan. Rini's first introduction to the world of chemistry began in her elementary years, when her father, who also taught chemistry in the hospital's nursing school, would often ask for her help to check the students' tests.
"Actually my initial plan was to be a doctor," said Rini, who was born and raised in Samarinda. Medical school was her first choice, but she was accepted at the Department of Chemistry of Gadjah Mada University in Yogyakarta instead. When she's about to graduate, she set her mind on scholarships as her parents could not afford graduate schools.
"Getting a scholarship was a struggle, but I thrived on challenges," she recalled. After several years working as a lecturer at Mulawarman University in Samarinda, the Australia Awards Scholarship alumna received her Master of Science and Doctoral degrees from her study at Monash University from 2009 to 2015.
"I gained so much knowledge from seeing how students were so eager in interacting with lecturers, which was worlds apart from how most students in Indonesia behaved. I truly learned a lot about being able to speak up and express one's opinions," she said.
Returning to Indonesia, Rini was trusted to serve at the International Office at Mulawarman University, where she still currently works as lecturer. She credited the position as a direct result of having studied in Australia.
Going back to Samarinda was something Rini had set her eyes on since her days in Melbourne, especially as business activity was highly concentrated in Java. "I felt that a lot of things could be improved and I had a calling to develop my hometown. When people are so used to living in big cities, they may not realize that even in 2022 there are so many places [in Indonesia] that could use improvement," said Rini, who also participated in the Australia Awards Short Course on Occupational Health and Safety in the Gas Industry in Eastern Indonesia in 2017.
Taking what she learned in Australia to heart, Rini found a way to make strides by using her expertise: teaching and chemistry. The idea of utilising board games was based on how teachers can be assisted in making students feel more engaged in their study. "In teaching, I find joys in using games as a medium," Rini said. "When most people think of chemistry, they immediately assume that it's difficult. They're not completely wrong, as chemistry deals with formulas, reactions and it is something abstract. So I tried to find a way where students can have interactive learning about chemistry in a fun way."
Formulating the games took some time when Rini with a team of four other people started the project in 2019. They then decided on three games, namely monopoly, snakes and ladders and playing cards. In chemistry monopoly, chemical elements take the place of properties. Students who can answer chemistry-related questions will have the rights to buy land and houses. In chemistry snakes and ladders, a player must be able to provide correct answers should they want to move forward. While in playing cards, elements with their detailed information replace the four suits.
"We deliberately chose well-known games so students could feel at ease playing this 'new' version. They don't have to adapt to a set of new rules and instead they could focus more on the subject, which is chemistry," she explained.
The games were also formulated with the help of lecturers of Mulawarman University, while high school teachers in Samarinda gave advise whether the games would suit their teaching needs. Rini noted that the team understood the need to take the project seriously and how the games would have to be visually accurate.
She also spent time for a special visit to the Chemistry Teachers Community in town. "We stated our purpose and asked for their permission," she said. "After all, we'd need their support and we knew we had to involve them since the very beginning. This way, they'd feel that they also took part in the project."
The games were first introduced to 54 high school teachers and 40 students in a three-day workshop in October 2019. On the first day, teachers received training on utilising the games in classrooms. On the second and third day, teachers as well as students delved into the games. "Afterward, all students said that they found the games enjoyable and they had fun while studying," said Rini.
Based on the students' reactions and inputs throughout the workshop, official production of the games began, which was funded by the Australia Awards' Alumni Grant Scheme (AGS). These sets of games, which have been protected by copyright product from the Ministry of Law and Human Rights since December 2019, were then given to 35 schools in rural areas of East Kalimantan.
Rini expressed her delight that the project was able to carry on after the workshop. "We even found out that there were requests to purchase the games," she said. Rini said that she realised the games had potentials for commercial purposes, but the team is still focused on how to distribute the games in schools for free.
Alas, the Covid-19 pandemic put a halt on the use of the games in classrooms, as schools had to stop in-class learning and switch to virtual classes. Rini said that the games would lose their essence and charms if they're played online. But as schools began introducing limited in-person learning in recent months, the games made a comeback to classrooms.
Rini acknowledged that the journey hasn't been all sunshine and rainbows. Though most teachers welcomed the games with open arms, there were those who resisted. "Some view the games as hardly appropriate tools for learning as they were more accustomed to 'old patterns'. But that's the challenge and the risk we've anticipated. What we created is an alternative, an aid for teachers to provide enjoyable learnings and it's up to them to make use of it," she said.
For now, Rini is planning to make the second generation of the games based on feedbacks and will even add a new game. "We are perfecting the games, the design and we're hoping to get the proposal approved by AGS," she said.
Share this article on:
Related Article

Back to Top