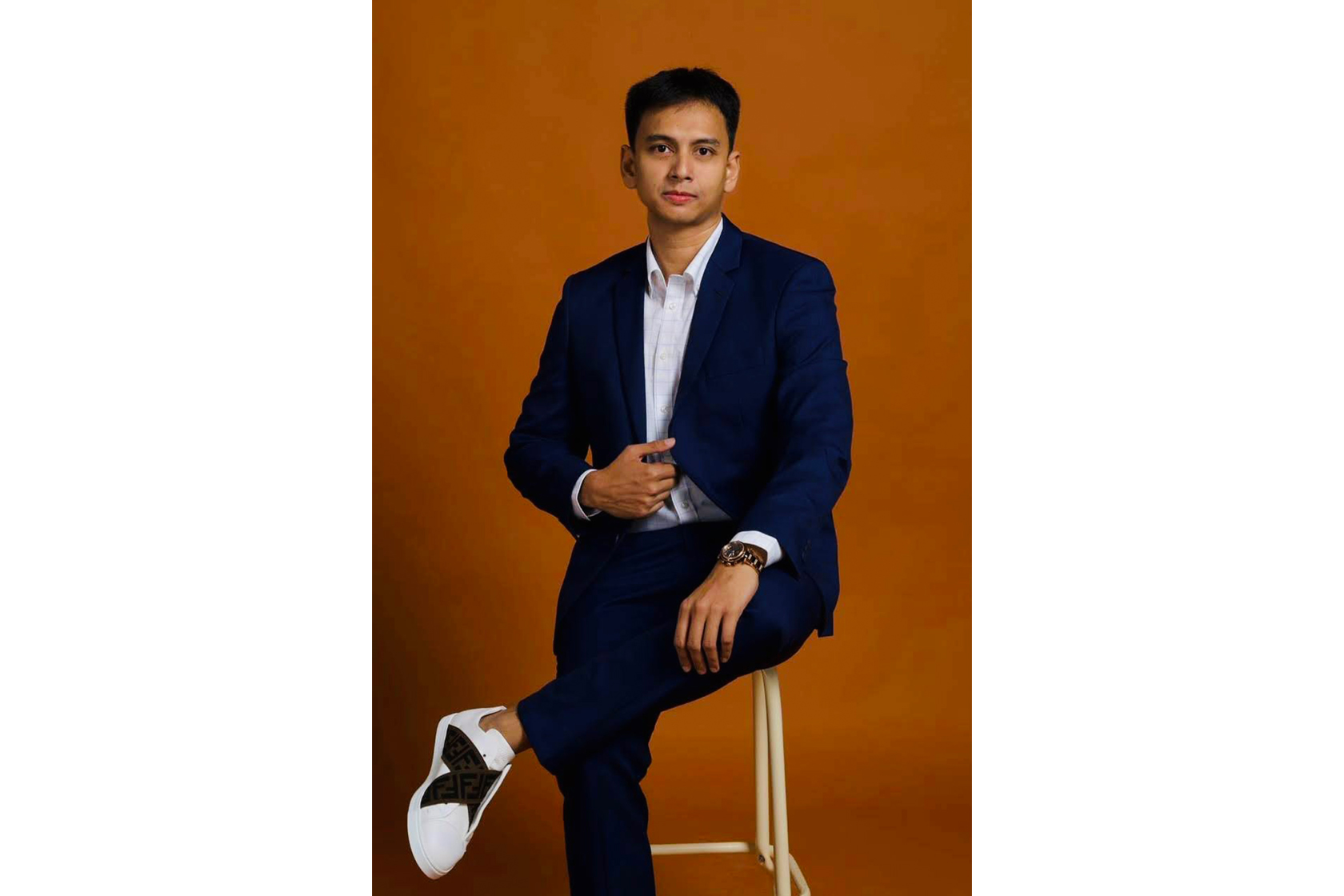 11 Aug 2022
Yudistira Adipratama Supports the Emerging Esports Sector with Legal Advice and Advocacy
Video games are often blamed for adverse effects on their children's behaviour, such as using foul language, skipping school, or poor social skills. However, the rising popularity of esports shows that playing video games has many benefits for teenagers and young adults, just like any physical sport.
The benefits include building teamwork, improving problem-solving skills, and creating career paths and businesses in the gaming industry for esport athletes and game designers. The gaming industry also has the potential to generate revenue and open opportunities for young entrepreneurs to become club owners, tournament organisers and vendors.
Australia Awards alumna Yudistira Adipratama always discusses the positives of esports and the gaming industry in meetings with stakeholders, to overcome outdated ideas about gaming.
"The emergence of negative stigma is due to the assumption that if they are playing games, children become unproductive," said Yudis, who graduated with a Master of Laws from the University of Melbourne in 2019, funded by the Australian Government through an Australia Awards Scholarship.
"But times have changed. Now playing games can bring in income and make Indonesia proud at the same time. This narrative is what I always convey in discussions with Komnas HAM (the National Commission on Human Rights), television stations, and other parties."
In recent years, esports have even joined traditional sports in international tournaments and competitions such as the 2021 Southeast Asian Games in Vietnam.
Recognising the potential of esports, President Joko Widodo has made developing the esports ecosystem one of the current cabinet's work programs. Yudis has been assisting the president in running the program.
"Esports have the potential to improve Indonesia's achievement in international competitions and to increase state revenue through the gaming industry," said Yudis.
"While we must collaborate with state institutions and various stakeholders (to develop the ecosystem), youth involvement plays an important role. This is because this ecosystem is popular among young people, and the stakeholders, which include esports clubs and their athletes, are also young people."
Esports regulations
As the head of law and legislation at the Indonesia Esports Association (PBESI), Yudis is active in promoting the government's policies to regulate the esports ecosystem, through interviews, workshops and discussions with various state institutions, such as the Indonesia National Sports Committee and the cyber division of the National Police.
However, his crucial role with PBESI is drafting laws and regulations on esports, including an amendment to Indonesia's sports law to officially recognise esports as a competitive sport under the Indonesia National Sports Committee (KONI). Studying entertainment law as part of his master's degree program has helped Yudis work in this area.
"At that time, there was no separate subject specifically discussing esports," he said. "But now there is a specific subject on esports law, and I plan to take a course."
A legal adviser for esports
While he is not an esports athlete, Yudis has been an avid fan of mobile and console games since he was young. His passion for gaming and the myriad of issues facing the growth sector inspired him to team up with former athlete Valentino R. Korompis to establish K-Case Lawyer law, the first law firm in Indonesia dedicated to esports and millennial start-ups.
"We set up the law firm to meet the need for legal services within the esports community and to assist the government in research," said Yudis, the Jakarta-based firm's managing partner.
"I want to contribute my expertise to adjust provisions in sports law to accommodate esports' needs. Until now, we have only known 'sport' to mean physical activity. Playing (video) games is often dismissed as not 'sport'. I have to find ways to explain this so esports can be considered a sport in legal terms."
Within the esports community in Indonesia, K-CASE Lawyer provides free legal advice and representation to assist esports athletes seeking justice. One of the most common problems esports athletes can face is poaching – when an esports club steals an athlete from a rival club. These practices can be harmful and unhealthy for the esports ecosystem, Yudis explained.
As the exclusive legal consultant for the Indonesia Video Game Association (AVGI), where Yudis heads the international relations division, K-CASE works with top Indonesian esports teams, such as EVOS Esports, BOOM Esports and BTR Esports. In addition, the firm provides legal services for events such as the National Games in 2021, held in Papua.
Empowering young esports entrepreneurs
Besides his work as a business lawyer, Yudis actively promotes bilateral trade relationships between Australia and Indonesia.
In 2019, Yudis was named one of the 20 most influential young people in the bilateral relationship by CAUSINDY. He has recently been appointed by the Northern Territory Government as the Northern Territory Business Representative. In this role, Yudis facilitates cooperation between regional governments using trade instruments such as the Indonesia–Australia Comprehensive Economic Partnership Agreement (IA CEPA) and other business cooperation agreements. He has also been the Australia Indonesia Business Council (AIBC) ambassador since 2019.
"As AIBC Ambassador, I spread AIBC's message, creating business opportunities. Business can strengthen the relationship between two nations even when their political relationship is not on good terms," Yudis said.
With members of the AIBC keen to explore business opportunities in Indonesia's esports and gaming industry, Yudis has proposed a panel session at the AIBC Annual Conference to be held in Darwin in November, that will feature a young entrepreneur from Indonesia's esports industry.
The idea came from his experience participating in an enrichment program for Australian Awards Scholarship recipients, in which Yudis was a speaker at several functions held by Monash University.
"The program was very competitive, but very rewarding. Participating in the events has inspired me to set up similar events where young entrepreneurs can share their stories with influential stakeholders," he said.
"I want to make people more familiar with the potential of Indonesia's esports ecosystem, which involves young people. So, we must provide an opportunity for young esports entrepreneurs to convey this in the right forum."
Share this article on:
Related Article

Back to Top