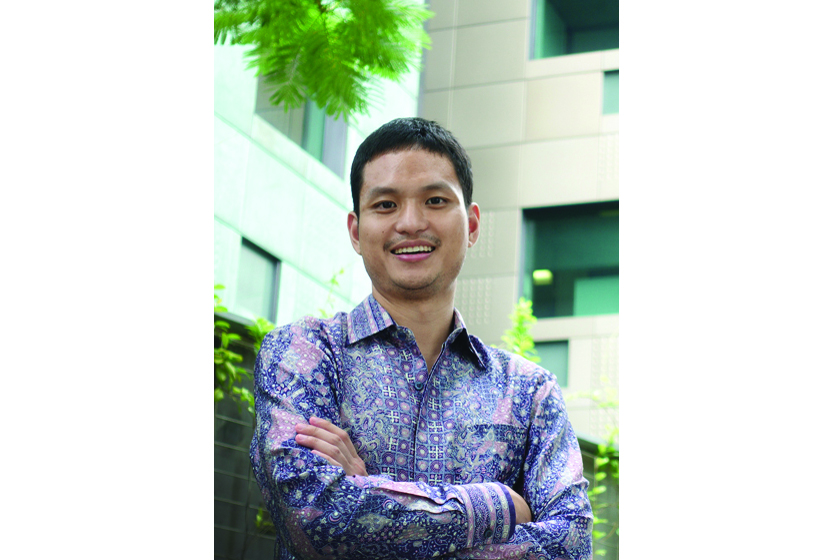 28 Feb 2018
A Top Millennial Indonesian Investor Shares The Secret of His Early Success
Capital investment demands a mix of technical and financial proficiency with a solid understanding of diagnostic skills for analysing historical data. In the investment world predictions are commonly based on historical knowledge, financial engineering and validated public data, but nothing is ever certain.
This is why top Indonesian investor, budding saxophone player, basketball hobbyist, and Australian graduate, Jonathan Natakusuma, is making an unlikely comparison in his professional pursuit.
"An investor is similar to a fortune teller. We have to predict if an investment will be a success or not given historical data, (but) as you know (history) is not the best predictor of the future".
As the Chief Investment Officer of JTS Investment, a firm investing in both public (stock market) and private markets, 29-year-old Jonathan is responsible for the successful return of various clients in the company's portfolio.
Having a multi-million dollar investment portfolio on his shoulders is a huge responsibilty to carry. But, thanks to his years of experience in data analytics and business development, he has grown adept at making critical decisions based on analytical findings, rather than unfounded prediction.
He credits critical thinking as one of the keys to his early success. In fact, drawing from his experience undertaking a double degree in Economics and Liberal Arts at the University of Western Australia, Perth, he believes critical thinking skills should be taught more in the Indonesian education system.
He says, "to focus more on critical thinking rather than on memorising. Critical thinking challenges the status quo, while memorising accepts the status quo. You can only make the world a better place by challenging the status quo."
Jon believes that aside from critical thinking, young people in Indonesia should also cultivate tenacity and good faith. These skills will support Indonesia to become a knowledge and service-based, high-value economy, able to compete globally.
Growing up in Jakarta, Jon always wanted to work for development multi-agency, the World Bank. At 22 he landed his dream job after being selected in the World Bank's prestigious and highly competitive Junior Professional Associate programme. He left the World Bank after two years to pursue his Masters at Harvard University in Computer Science and Economic Development.
When he returned to Indonesia in 2015, Southeast Asia's biggest economy was in the midst of a digital start-up boom, spearheaded by unicorn start-up, Gojek, and online shops such as Tokopedia. Propelled by this, Jon co-founded Tiket.com, a ticketing start-up where he also managed business and corporate strategy, investor relations, and the company's data science team.
When asked about his top picks of investment in Indonesia, Jon was not shy to share his multi-million dollar tips for budding young investors.
"(get involved in) any form of technological disruption i.e. we see Gojek disrupted the taxi industry, Tokopedia disrupted the shopping malls, and Tiket.com disrupted the travel industry."
Like many Australian graduates living in capital Jakarta, Jon misses the outdoor lifestyle down under, where he often took leisurely strolls amid "pollution-free air" and venture out to the parks "eating Nandos Peri-Peri chicken with friends and family."
Jon is active among the Australian alumni circle in Indonesia. In early February he delivered a keynote presentation in the Australia–Indonesia Youth leaders Workshops 2018 in Jakarta. His presentation on digital start-ups was a hit among the Australian alumni, New Colombo Plan scholars, and mobility grant recipients and who attended the two-day workshop.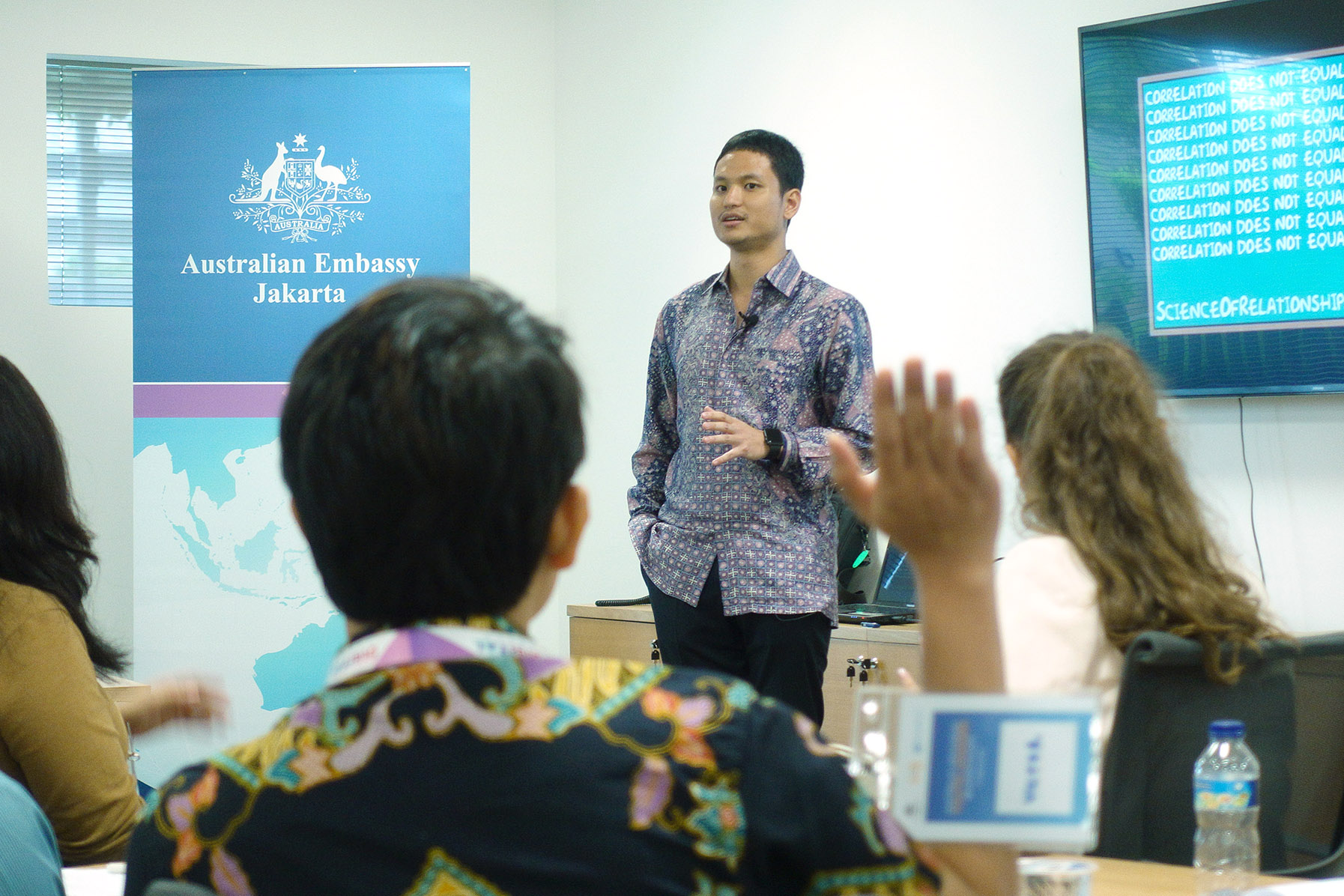 As a young person himself, he believes in the value of mentorship, allowing young people to receive knowledge and experience from experts.
"Mentorship, where young people are humble enough to accept the advice of the previous generation; and the elder generation knows that by sharing their knowledge, they can give an impact long after they are gone."
Despite his extensive international qualifications, Jon said there are some knowledge and skills people can't learn through education.
"Knowing who to trust in business, that is the one thing that any business degree will never teach you." And for many, that may well determine the success of their start-up businesses.
Share this article on:
Related Article

Back to Top