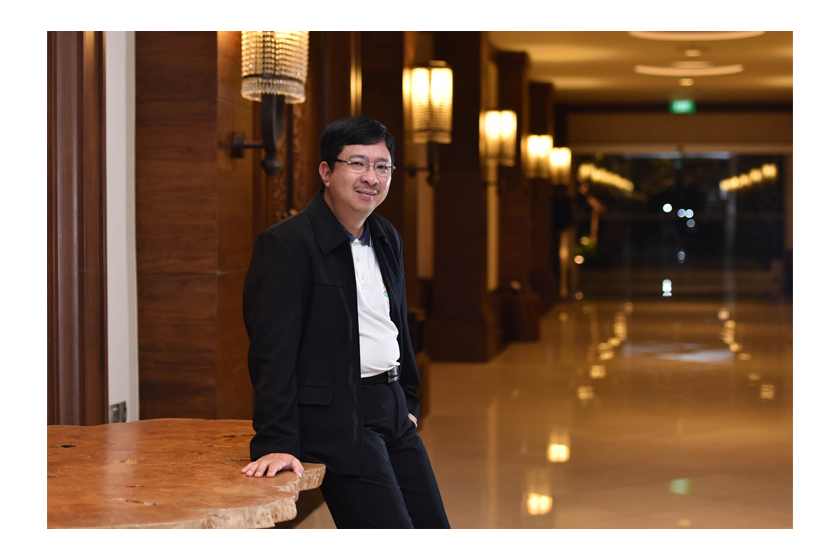 06 Nov 2020
Laying the groundwork for COVID-19 response in West Papua
One of many health professionals working to prepare West Papua for the COVID-19 pandemic, Dr Victor Eka Nugrahaputra, has emphasised the importance of infection prevention and control, including among health workers themselves.
Victor is a facilitator and trainer for patient safety and risk management, infection prevention and control (IPC) at the Health Service Division of the West Papua Provincial Health Office. His work also includes health service facilities accreditation.
A medical sciences graduate of Universitas Airlangga Surabaya, Victor is an alumnus of the 2016 Malaria Prevention and Treatment for Infants, Children and Pregnant Women in Eastern Indonesia at the Nossal Institute for Global Health, a Short Term Award funded by the Australian Government through Australia Awards.
During the pandemic, Victor has been responsible for improving the quality of health service facilities, working closely with various health workers to ensure they are well-versed in how to properly respond to the challenge.
Victor credits his participation in the short course for expanding his insight and for adopting varied approaches in implementing health programs in Indonesia. This includes the importance of education for communities and health workers to improve prevention.
On 21-22 October 2020, Victor was one of the speakers at an IPC workshop for health personnel from ten community health centres and two hospitals held by the Sorong Health Office, with the support of UNICEF West Papua. At the time of the workshop, West Papua had experienced 3,653 cumulative confirmed cases, and 51 lives had been lost.
Victor used the workshop to stress the crucial role of hospital IPC Committees in preventing infection among health workers. He says while some committees have played an excellent role in the COVID-19 pandemic others are less than optimal.
"The demise of an IPC committee or team at a health service facility is the death knell of health workers. Keep the IPC committee or team running and functioning optimally so health workers can survive," Victor emphasised.
According to Victor, one of the challenges health care workers face is stigma they, as well as COVID-19 patients themselves and their families, confront from the broader community. Drawing from his short-course experience, again Victor believes that constant education for the community is needed to reduce the stigma. In addition to leading workshops, Victor manages and contributes frequently to the West Papua Provincial Health Office blog.
Other efforts his team have introduced to mitigate COVID-19 infection amongst frontliners include implementing strict standard operating procedures, for example covering quarantine guidance and protocols for handling of deceased COVID-19 patients, equipping health workers with proper personal protective equipment (PPE) and conducting regular swabs.
At the outset of the pandemic, in his former role as Head of Division IV, Victor oversaw the West Papua COVID-19 Response Acceleration Task Force - Health and Medical Service Facilities Management, and was Head of Emerging Infectious Diseases Quarantine Facility at the West Papua Regional Public Hospital.
At the time, Victor coordinated with his fellow Short Term Award alumni to gather data on isolation rooms, isolation beds, ventilators, health workers and RT-PCR laboratory availability.
The inventory was reported to the Ministry of Health and other parties, and led to improvements for the COVID-19 response in West Papua including: a centralised quarantine facility established in March 2020, and procurement of additional PPE, isolation rooms, and ventilators.
Among his numerous contributions, Victor is most proud of the establishment of the West Papua RT-PCR Biomolecular Laboratory in June 2020.
RT-PCR, or reverse transcription polymerase chain reaction, is a nuclear-derived method for detecting the presence of specific genetic material in any pathogen, including a virus.
"Previously, there was not a single COVID-19 RT-PCR laboratory in West Papua. Now we have several across regencies and cities, working around the clock to provide certainty of a diagnosis as soon as possible," explained Victor.
"We no longer need to send swab examinations to the Makassar Health Laboratory Centre or the Jakarta Health Research and Development Agency, which can take 4-5 days to get a result."
He has also supported the operation of the RT-PCR Biomolecular Laboratories of Teluk Bintuni Regional Public Hospital and Sorong Pertamina Hospital. These initiatives have significantly sped up the diagnosis and treatment of COVID-19, increasing the chance of recovery and reducing risks of transmission.
Victor has also coordinated two COVID-19 referral hospitals appointed by the Ministry of Health, 12 COVID-19 referral hospitals appointed by the Governor of West Papua, and advised on the COVID-19 emergency hospital of the city and regency of Sorong.
His office is responsible for the distribution of PPE for regency/city hospitals across West Papua, some of which was donated by the Indonesia Governance for Growth (KOMPAK), an Australia-Indonesia partnership project, for the Emerging Infectious Diseases Quarantine Facility.
Victor says among his many experiences during the COVID-19 response, the best is the joy he feels when COVID-19 patients recover.
"My hope is that the community would adhere more to the health protocols, and that IPC can be implemented more optimally by health service facilities," he says. "For health workers to remain safe and healthy, the stigma to lessen, and for the COVID-19 vaccination implementation to go well."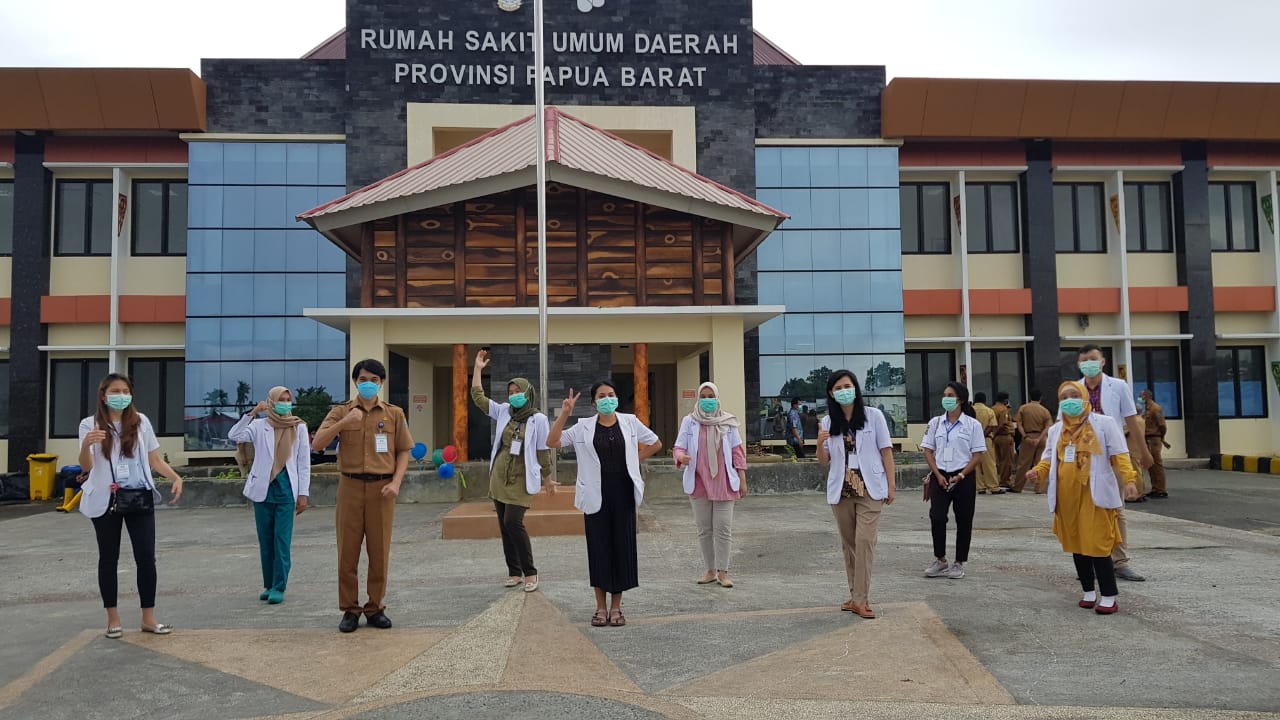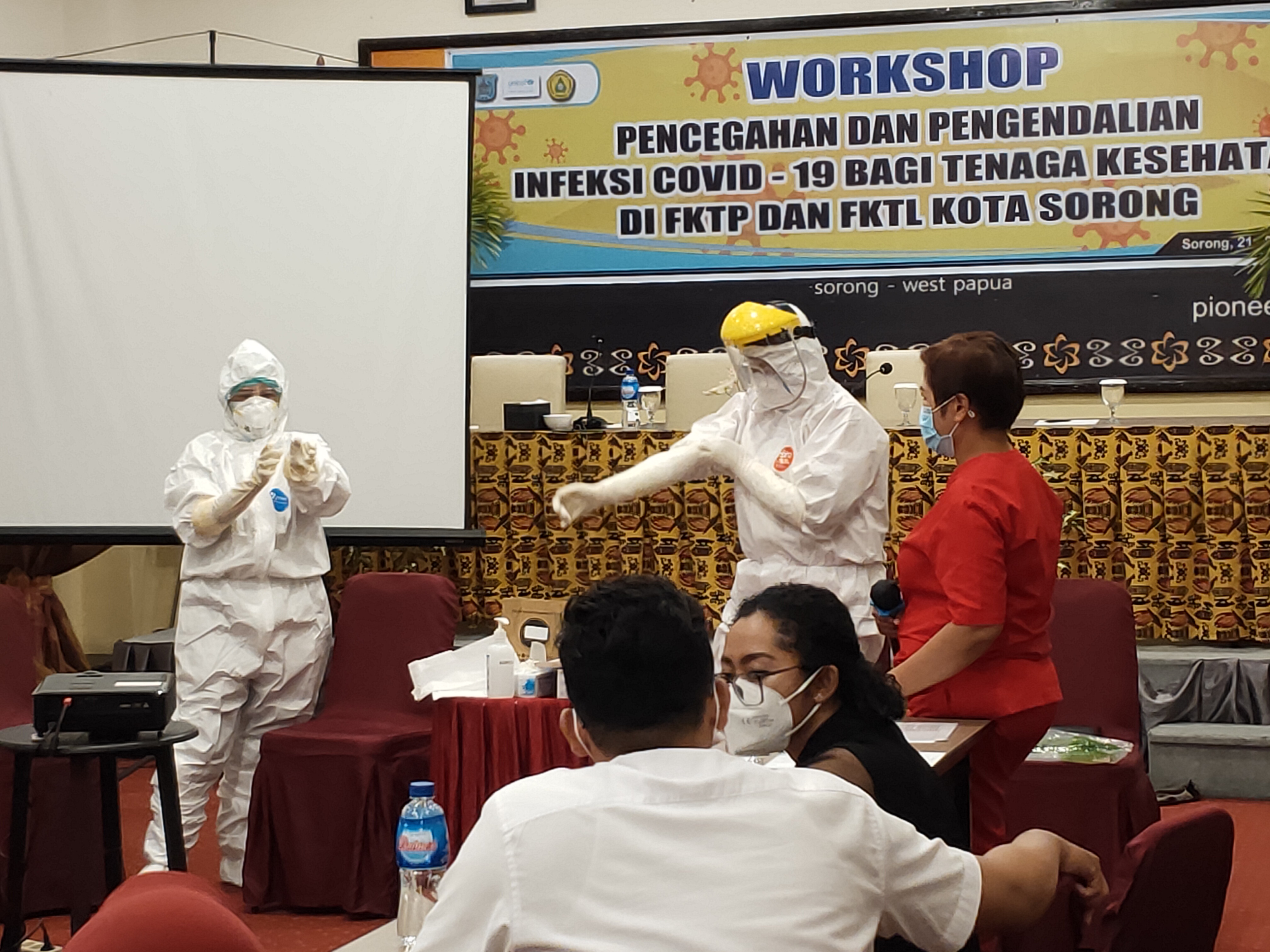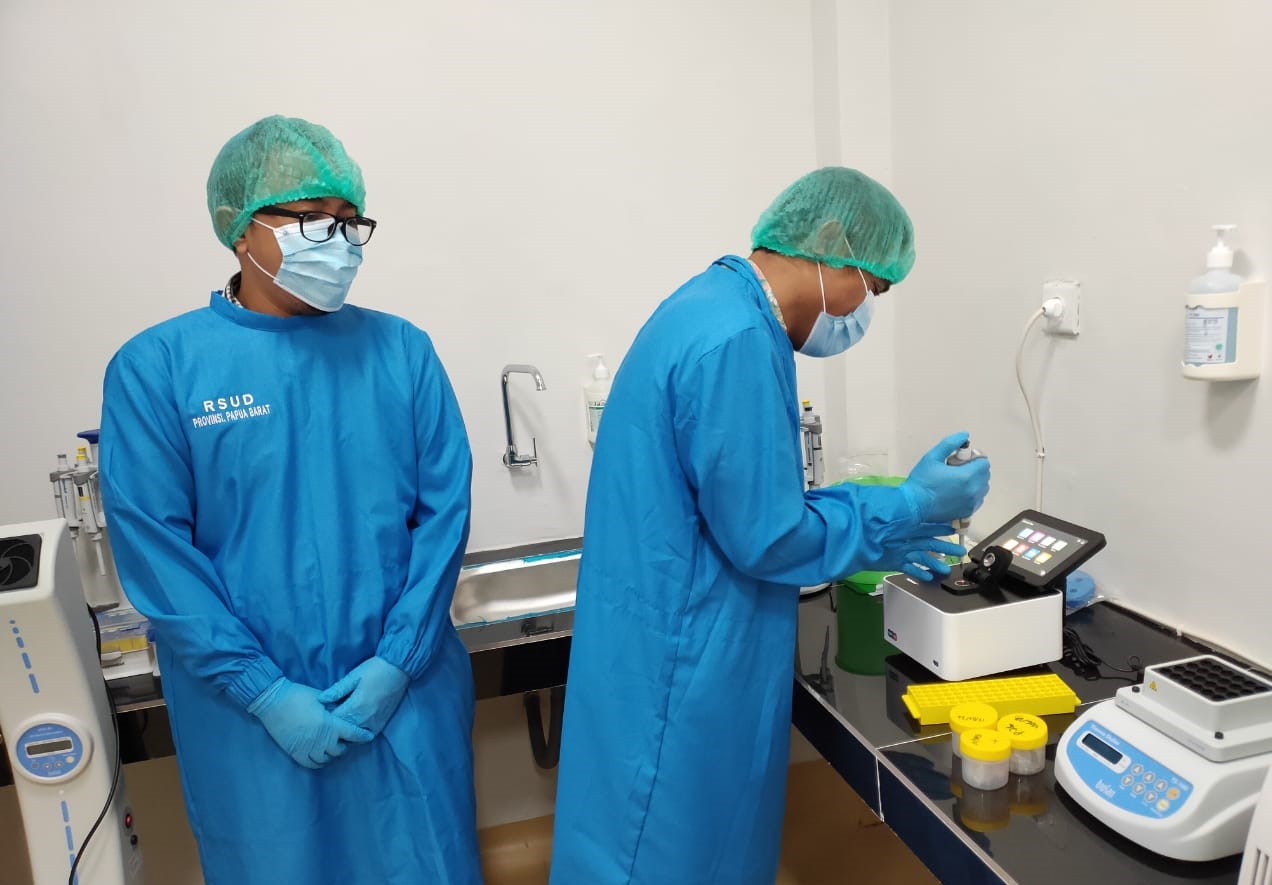 Share this article on:
Related Article

Back to Top