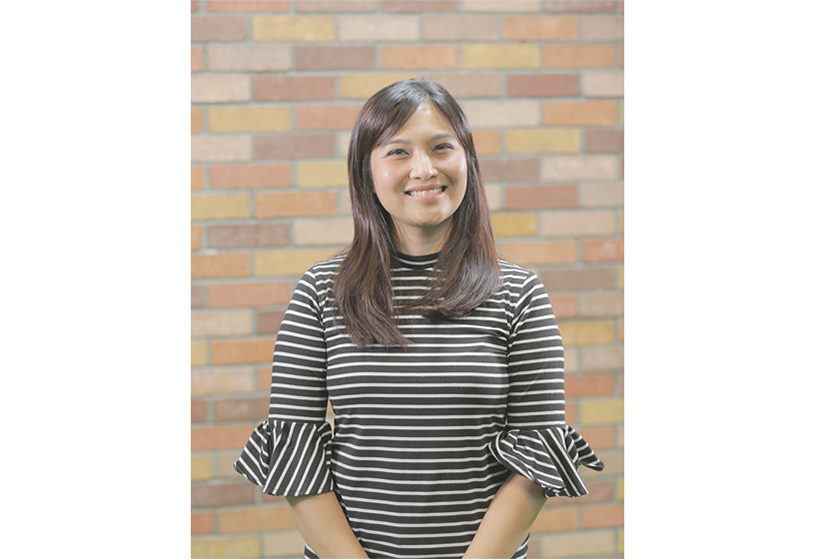 17 Oct 2018
A woman in command of Jakarta's first underground railway line
When Jakarta's first Mass Rapid Transit (MRT) line opens in March 2019, signaling engineer Tengku Alia Sandra will become part of Indonesia's history, thanks to her unique and critical portfolio in the groundbreaking project.
As the lead of Railway Engineering Department at PT MRT Jakarta, the Australian graduate is in charge of the design and testing of railway system solutions, especially for signalling system throughout the elevated and underground line. For those unfamiliar with the technical aspects of the railway line, signaling engineering is the lifeline of the safe movement of the trains. That means the breakdown of the signaling system can lead to unimaginable catastrophic consequences.
Alia's achievement is even more special given the many barriers to women entering this highly competitive field. Lack of role models, unconscious bias, discrimination and unwelcoming environments are just some of the issues faced by women engineers.
Alia said a stronger commitment was needed from industry stakeholders to encourage more women to enter the fields of Science, Technology, Engineering and Mathematics (STEM) in Indonesia.
"There is not much effort to encourage women to work in this field. At MRT Jakarta, the composition of female workers in STEM fields are only 23-25%," the 34-year-old Alia said.
"There are two explanations for this. This is not a popular field among women, or there is a lack of awareness and promotion from many sources," Alia said, who earned her bachelor's degree in Information System at Universitas Bina Nusantara in Jakarta. "We need to encourage more women into industries dominated by men, by increasing the exposure of women leaders in STEM, or by providing scholarships for women in STEM fields."
Alia's professional life in the railway industry began in 2010, when one of her early jobs was at a consulting engineering company in Melbourne, where she was part of a team producing signalling computer-aided design (CAD) drawings, and continued her career as signalling engineer. In 2016, she completed her Graduate Diploma in Railway Signalling and Telecommunications at Central Queensland University to gain specific skills in her chosen discipline of engineering.
Her big break came when she became part of the large team delivering the Regional Rail Link, which was Australia's largest public transport infrastructure project at that time, and Melbourne's first new major rail line in 80 years.
She said her time in Australia was an invaluable source of knowledge and industrial connections.
"My working experience in Australia helped me a lot, as Australia is one of the leader in railway technology," Alia said.
"It helped me get a head start, gain experience, gain the knowledge, to apply in Indonesia at PT MRT Jakarta. Moreover, it also helps me understand what the standard is like, other practice in the railway industry, and how to deal with this," said Alia.
"I have the resources from my networking there, my ex-clients, ex-colleagues, to seek out information because I sometimes need to compare what happens here to other countries. So, this circle helps me a lot, and they're just one call away," she added.
Given the under-representation of women in STEM fields, it comes as no surprise that they are particularly susceptible to barriers and biases, particularly those who wish to move up the corporate ladder. Alia believes it's time to drop the prejudices against women's leadership.
"There are no significant differences between men and women in leadership. Leadership style has nothing to do with gender. Take my boss for example (who is a woman). We have similarities; we have worked abroad, we are both in an industry dominated by men, and we agree there are no boundaries to women working well, and no industry should be dominated by certain gender only," she said. "Both gender leadership styles bring colors and benefits to a company, because from there creative ideas and innovations unfold."
At a recent TED-Inspired presentation, "Cracking the Code of Women in STEM: Where are tomorrow's women leaders in science," at the Australian Embassy in Jakarta on 18 October 2018, Alia highlighted the issue of how women scientists have the same potential as men to create, innovate, and contribute in STEM fields.
Alia hopes to inspire other Indonesian women to follow in her footsteps.
"For women out there, don't ever limit yourself; gender is not an obstacle. There are always chances out there," she said.
"My background in railway signalling engineering is a rare expertise, especially for a woman. Sometimes you can't be what you can't see, we may think we're not capable or this field is not for us. So here I am, and if I can do it, you can do it too."
Share this article on:
Related Article

Back to Top