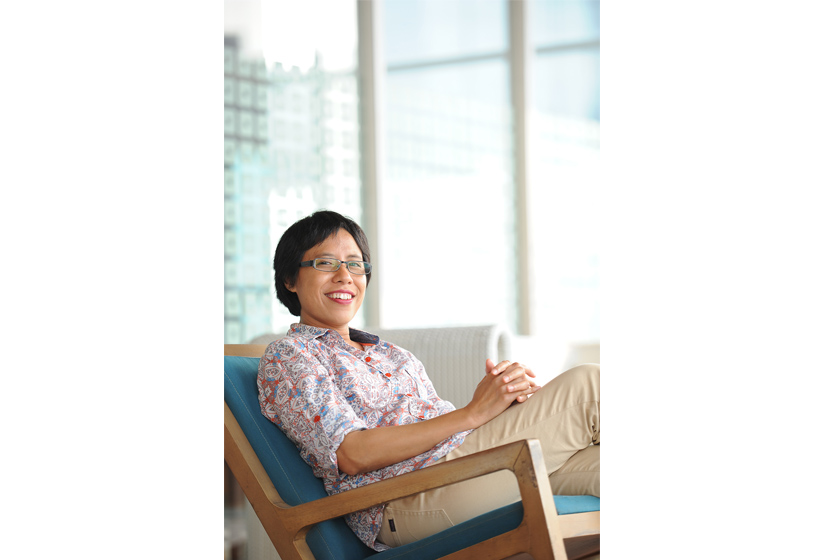 08 May 2018
Dare to Hope: An Effort to Build Basic English Speaking Skills for Selected PERTUNI (Indonesian Blind Union) Members in Denpasar
Project Leader: Agung Sudiani
University: Flinders University
Collaborating Organisations: IALF Bali
Project Location: Denpasar, Bali
Activity Type : Training, workshops and seminars
Sector : Disability Services
Project Objective :
To build the basic English speaking skills of 12 selected members of PERTUNI Denpasar, and
To provide the 12 selected members of PERTUNI Denpasar and other PERTUNI members with a set of self-access materials for practising listening and speaking skills after the course finishes.
Project Description:
The proposed project is building basic English speaking skills to selected PERTUNI members in Denpasar.
This will be achieved by providing a basic English course, 60 hours in duration, delivered over a two-month period, Monday-Friday. There will be two classes, with each class consisting of six students. The course will be taught by a Master Trainer who has extensive experience in teaching English, including teaching intensive English to visually-impaired trainees through the English Language Training Assistance (ELTA), a DFAT-funded program.
A placement test (interview) will be conducted before the course starts, to identify the participants' level of English proficiency.
The strategies employed in meeting the project's objectives and outcomes:
The teaching methodology applied during the course is characterised by communicative, skills-based, development-based and student-centred;
The utilisation of relevant materials that mimic real life interactions encountered by the course participants;
Flexibility in making necessary adaptations based on feedback from the Adviser and course participants;
Providing braille texts for the classroom materials, consolidation activities after the class, and as part of the self-access materials for the participants to use to keep practising their listening and speaking skills after the project finishes;
Involving a volunteer from PERTUNI Denpasar to read braille texts for project personnel, whenever required; and
Learning sustainability by providing self-access materials for the course participants.
Project Beneficiaries:
The direct beneficiaries of the project are 12 selected members of PERTUNI Denpasar.
Priority Development Area:
An inclusive society through effective governance
Links with Australia:
N/A
Relevant Facts:
Most members of PERTUNI (Perhimpunan Tuna Netra Indonesia-Indonesian Blind Union) Denpasar have extremely limited English, the masseurs are struggling to communicate with their foreign clients and expand their service to other
Share this article on:
Related Article

Back to Top