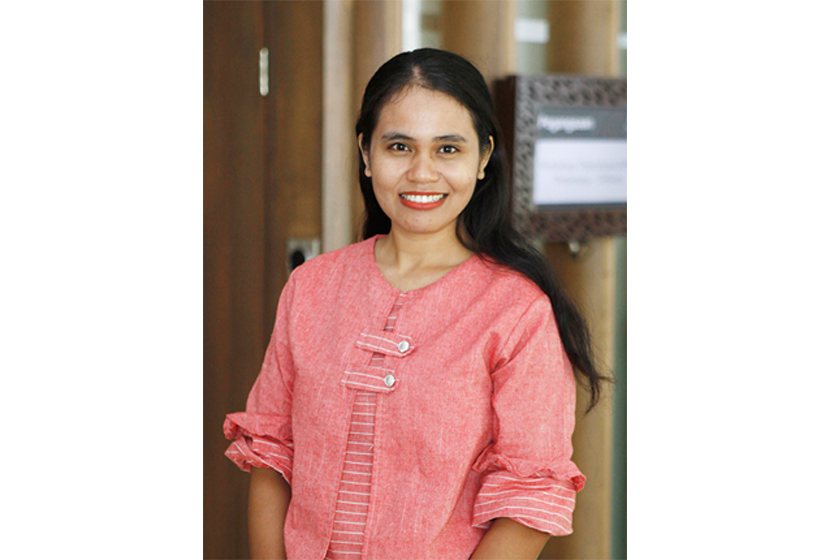 09 Oct 2018
Empowering Adolescent Mothers in Nusa Tenggara Timur: 'Restart Your Dream' Project
Project Leader: Mrs. Enjelita Mariance Ndoen
University of Origin: University of Melbourne
Collaborating Organisations: -
Project Locations : Nusa Tenggara Timur
Activity Type : Capacity building, mentoring or coaching
Sector : Education and training, Human resources development, Public health, Maternal and child health
Project Rationale:
Adolescent pregnancy continues to be a major issue in terms of health and social as it relates to morbidity and mortality of mothers and children. Based on Indonesia Demographic and Health Survey (SDKI) 2012, adolescent pregnancy in Indonesia was still high with 48 pregnancies per 1000 girls between 15 years to 19 years. The data also showed that adolescents in rural areas are more likely to be mothers than urban youth. In NTT province, Age Specific Fertility Rate (ASFR) for adolescents aged 15-19 years in 2012 was 38/1000. Many existing projects are merely focused on preventing adolescent pregnancy. Unfortunately, little is known about projects addressing the life improvement of the adolescent mothers after pregnancy, while adolescent mothers are at high risk of: a). stigma and discrimination in their social environment, b). school termination which prevents them from having opportunities to have decent jobs, c). imbalance power in relationships with partners, and d). economic burdens placed on families. Therefore, a more holistic approach is required to support and empower adolescent mothers to reach back their dreams and have a better quality of life. Such an approach should include the effort to help the psycho-social rehabilitation and economic empowerment for adolescent mothers.
Project Description:
Restart your dream is a project addressing several issues faced by adolescent mothers in NTT province. This project will be conducted in Dolasi and Oelasin Villages, Southwest Rote District and focused more on returning the self-esteem of 20 adolescent mothers and hope to reach their full potential. The project will be organised by project team and run by project implementer consisting of psychologists, training teachers, and community-based volunteers (e.g. social workers, local religious leader or village leaders). One-week intensive self-esteem building program will be undertaken to restore the lost hope and self esteem of 20 adolescent mothers and to improve their ability to cope with stigma and motherhood so that they can reinvent their selves and restart their dreams. The program will include a series of self-esteem materials and exercises, interpersonal counseling, and sharing experiences in a small group of adolescent mothers. Two counselors (psychologists) from psychology stream of Public Health Faculty-Nusa Cendana University (FKM-Undana) will deliver this training program. Community-based volunteers will also be involved in the training activities and given a leading role in adolescent mothers group activities. This training will then be followed with economic shredded fish (abon ikan) making training as an economic empowerment training that will provide a sustainable relevant skill needed by the participants to generate income. The training is based on surveys and consultation meetings that project team has conducted with adolescent mothers and a community-based volunteer before the project is proposed in the AGS program. The selected skill is based on the consideration of adolescent mothers potential skills, locally available resources (the two villages are located at the coastal areas so that they are known as fish-producing areas), and the main livelihood of the two villages (the majority works as fishermen). Moreover, based on the consultation meeting, it was known that all the fish produced are only sold in raw fish form and there has been no training conducted in the two villages until now to increase the selling value of the fish produced. The training activities are, therefore, expected to equip the 20 participants with the theory and practical skills of making shredded fish so that they can sell the produced fish with higher sale value, which in turn can make them economically empowered. Once teenage mothers are empowered, they can build a better quality of life for themselves and their children.
Project Beneficiaries:
The project might train 20 adolescent mothers from Dolasi and Oelasin Villages in self-esteem building program and shredded fish making training
Priority Development Area:
Human development for a productive and healthy society
Links with Australia:
-
Share this article on:
Related Article

Back to Top