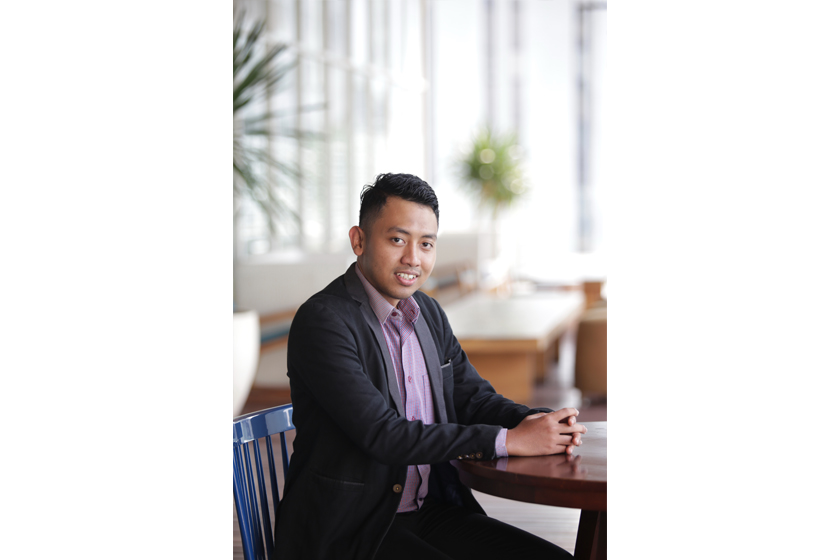 04 Dec 2019
Making high economic value handicraft by recycling the textile waste (an empowerment project for people with disabilities)
Project leader: Mr. Satrio Sadewo
Level of education and university: Short Course, Flinders University
Collaborating Organisations: Pelangi Nusantara
Project Location: Malang, Jawa Timur
Activity Type: Training, workshop or seminar
Sector: Education and training
Project Rationale:
Promoting the equality of rights and opportunities for people with disabilities is becoming the top concern issue among us. There was estimated 12.51% of Indonesia people have disabilities (BPS:2016). The reality in my hometown, Malang East Java, most of them are categorized as underprivileged family. Furthermore, based on the study that was conducted by Universitas Indonesia in 2016, there were 45.74% of people with disabilities who are not complete their elementary school degree. This condition made them cannot access higher education, even get jobs. The number of people with disabilities who were employed by the company only 1.2% of all employees in Indonesia (Ministry of Manpower RI : 2018). Whereas, based on government regulation, state-owned companies should have at least 2% employees with disabilities.
In other hands, I saw garment factories in my city throws around 500 kg of textile waste monthly. Local communities have the initiative to recycle it, but only around 15% that able to be recycled and the rest goes to landfills. Decomposing clothes in the landfill, it could releases methane, a harmful greenhouse gas. Even cotton-based fabric is able to degrade in just 5 months, but the synthetic fabrics like polyester and lycra can take hundreds of years to degrade. There are at least 7 types of the environmentally-damaging chemicals used in textiles production (UNFCCC : 2015).
The good news is that almost all types of the textiles waste which will end in landfill could be recycled into the more valuable craft. In other hands, some people with disabilities have basic skills and abilities in the sewing process. The skills they have should be optimized to recycle the textile waste through training and mentoring that we propose. Thus, this proposed-project believes that able to solve two problems at once.
Project Beneficiaries:
20 people with disabilities to recycle textile waste into valuable crafts which have economic value
Priority Development Area:
Human development for a productive and healthy society
Link with Australian organisation:
House of Indonesia, Sydney
Share this article on:
Related Article

Back to Top