"Pembaharu" by Garland Magazine featuring OzAlum Janet Teowarang – in Keeping Batik and Traditions Alive
"Pembaharu" by Garland Magazine featuring OzAlum Janet Teowarang – in Keeping Batik and Traditions Alive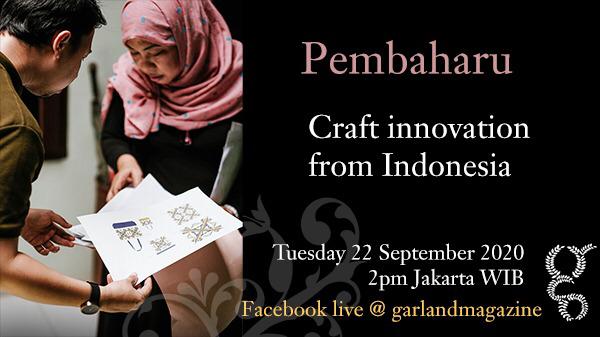 Join "Pembaharu", an online discussion held by Garland Magazine on 22 September 2020 at 2.00 PM WIB and get insights how the emerging generation, including OzAlum Janet Teowarang is keeping Batik and traditions alive with the technology of her time.
Janet Teowarang is a founder and creative director of her own fashion brand, Allegra Jane. She is also a lecturer at Universitas Ciputra Surabaya, and a recipient of the Alumni Grant Scheme (AGS).
Watch the online discussion through Garland Magazine's Facebook page.