Watch the "Effectiveness of Rapid Research in Tackling the COVID-19 Pandemic Webinar" by KSI
Watch the "Effectiveness of Rapid Research in Tackling the COVID-19 Pandemic Webinar" by KSI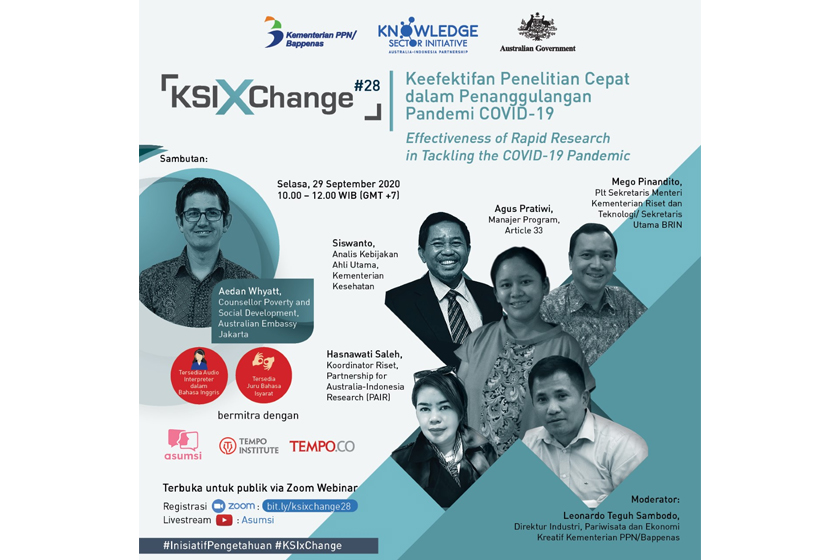 Watch this recorded webinar held by Knowledge Sector Initiative (KSI) to review the effectiveness, opportunities, and challenges of implementing rapid research as a method of formulating evidence for policy making to tackle the impact of the COVID-19 pandemic.
Featuring speakers including Mego Pinandito, Siswanto, Agus Pratiwi, and Hasnawati Saleh – the webinar was moderated by Leonardo Teguh Sambodo, and opened by Aedan Whyatt, Counsellor of Poverty and Social Development, Australian Embassy Jakarta.
Watch the full video here.