Congratulations to These Six OzAlum!
Congratulations to These Six OzAlum!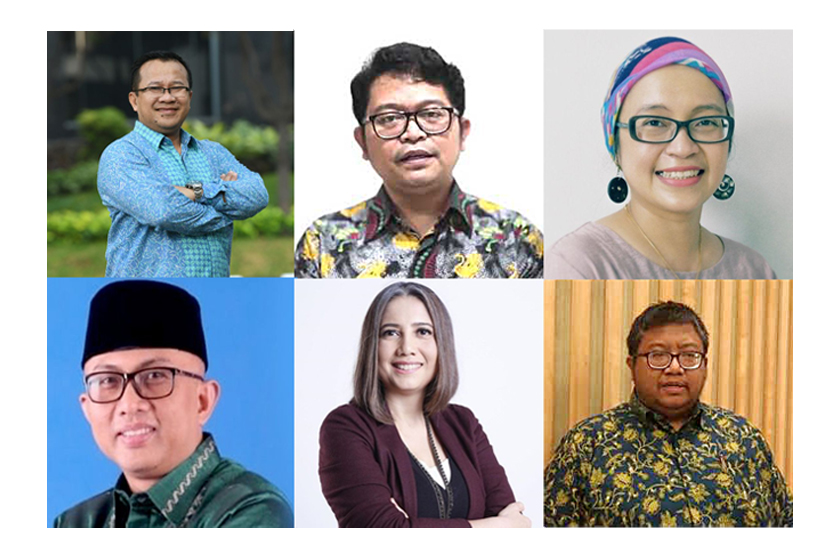 Congratulations to these six Australian alumni; Dr Adi Budiarso, Dr Agustan, Dr Evi Eliyanah, Prof Dr M Arskal Salim, Ms Nabilah Alsagoff, and Dr Rio Budi Rahmanto – for their recent achievements!
Dr Adi Budiarso was appointed as the Head of the Center for Financial Sector Policy, at the Fiscal Policy Agency, Ministry of Finance. He obtained his DBA (Professional Doctorate in Business and Administration) from the University of Canberra.
Dr Agustan was appointed as the Director of the Center of Regional Resources Development Technology at the Agency for the Assessment and Application of Technology (BPPT). He is an alumnus of Curtin University, who obtained his Masters' degree in Spatial Sciences.
Dr Evi Eliyanah was awarded as the 2019 recipient of the Ann Bates Postgraduate Prize for Indonesian Studies. She is an Australia Awards alumna who obtained her PhD in Asian Studies from the Australian National University, and currently works as a lecturer at the Department of English, Universitas Negeri Malang.
Prof Dr M Arskal Salim was appointed as the Head of Research and Development Center for Literature, Religious Treasures, and Organisation Management at the Ministry of Religious Affairs. He obtained his PhD degree from the University of Melbourne.
Ms Nabilah Alsagoff was selected as one of 25 business leaders for the "2020 Forbes Asia's Power Businesswomen". She is the Co-Founder and Chief Operating Officer at PT Nusa Satu Inti Artha (DOKU), and obtained her Bachelor of Arts in English and Comparative Literature from Murdoch University.
Last but not least, Dr Rio Budi Rahmanto was appointed as the Head of the Center for Multilateral Policy Studies and Development at the Ministry of Foreign Affairs. He is an Australia Awards alumnus, who obtained both of his Masters' degree and PhD in International Relations and Affairs from Australian National University.
Once again congratulations to these OzAlum, and wish you every success in your further career journey.