Opening of the Indonesia Calling 2020 Exhibition
Opening of the Indonesia Calling 2020 Exhibition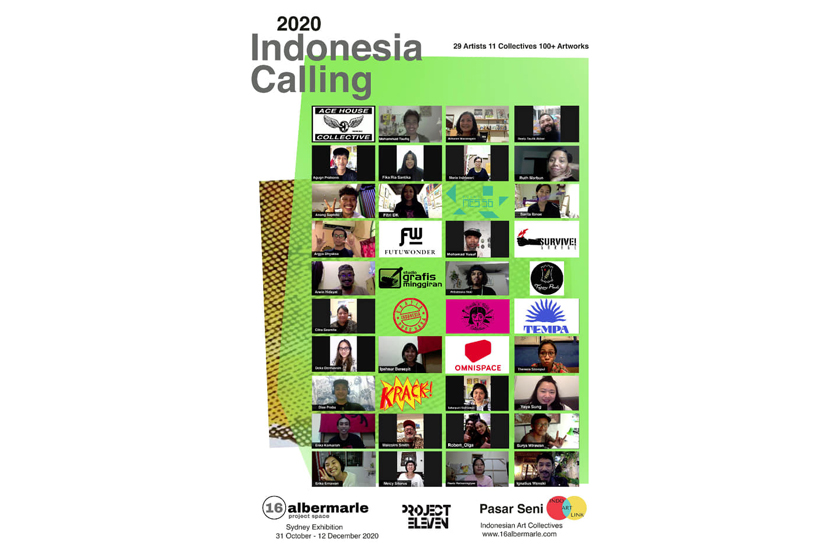 Tune in to the opening of the Indonesia Calling 2020 exhibition on Instagram Live at sixteenalbermarle's account.
The exhibition will showcase contemporary art by 30 Indonesian artists from Bandung, Yogyakarta, Bali and Jakarta. It will run from 31 October to 12 December 2020 at the 16albermarle Project Space, Sydney. The event echoes an Australian documentary titled Indonesia Calling, directed by Joris Ivens in 1946. It aims to raise awareness in Australia and to encourage aid initiatives in any form. All proceeds from art sales will go back to the artists and their communities.
For more information about the exhibition, please visit 16albermarle's website.