Virtual Global Town Hall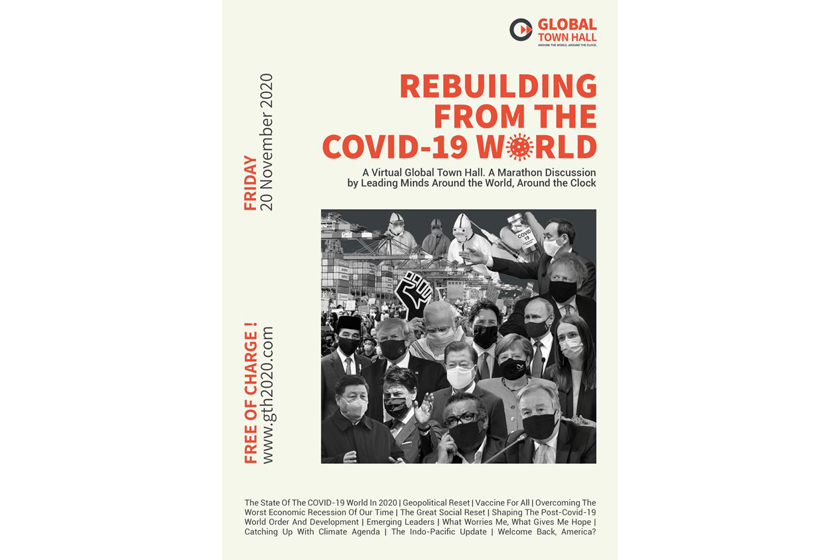 Join the Global Town Hall – a virtual meeting that provides a platform for leading minds across the world to discuss, in a marathon one-day discussion – around the world, around the clock – on 20 November 2020 at 9.00 AM WIB. The general theme of this event is 'Rebuilding from the COVID-19 World'.
There will be a discussion on how to reimagine, rebuild, and reform the post-COVID-19 world from the standpoint of economics, business, socio-culture, environment, and governance – among many others.
​Global Town Hall is organized by a group consisting of several reputable think-tanks in various countries, such as Indonesia, Australia, the United States, the United Kingdom, Russia, India, France, and Mexico.
Register now for free here.